Jennifer Connelly's Ponytail

Beautiful celebrity Jennifer Connelly has greenish/hazel eyes that captivate you as she poses for the camera on November 30th, 2006. Ok, let's be truthful here. No one should be that gorgeous and get away with it. What are we doing wrong ladies?

Very few women can get away with wearing their hair back and look this good. They try, but most flop and need some warmth or softness around their face. Jennifer looks good without trying.

All of a sudden I feel ill. Seriously folks, her eyes match her hair and facial features more than lovely. Take a good look at those eyebrows, this is one big reason she looks so soft. They are natural and not too thin. The color of her lips bring out the color of her cheeks and that is the way it is suppose to be.

Her hair is pulled back into a ponytail. Notice how her shiny cowl neck dress has a square cut? Anytime anyone wears a square cut dress will only give you flattery. Pure class, Jennifer ... pure class.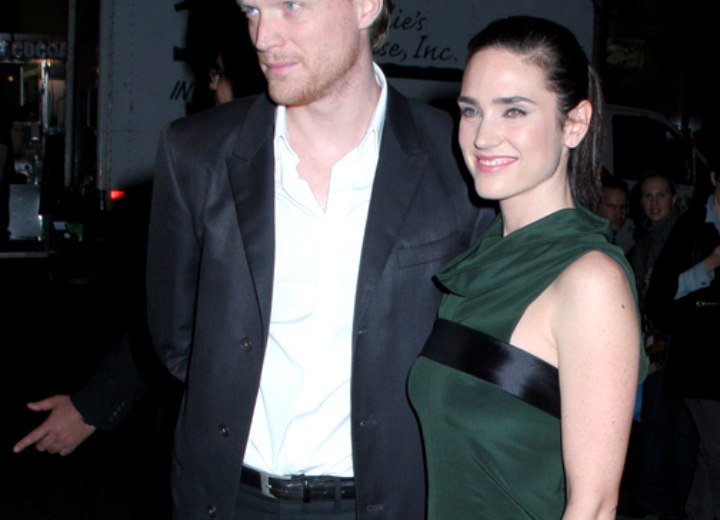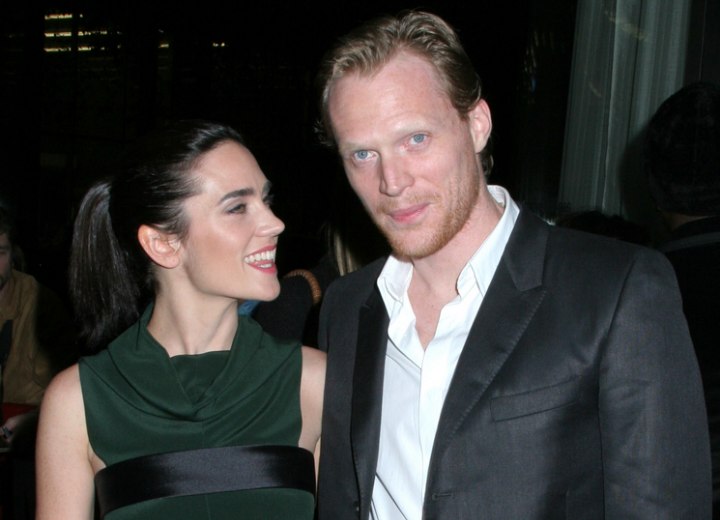 More Jennifer Connelly Hairstyles