Ballerina Style Hairdo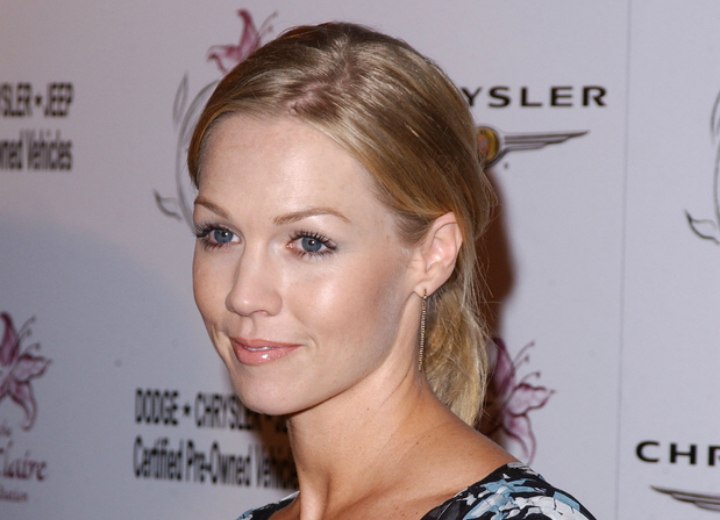 ↓ More Photos ↓

Her appearance on "Dancing with the Stars" might have inspired American TV and movie actress Jennie Garth for this ballerina style hairdo (October 18th,2003).



Her long and very straight hair was gathered at the top of her neck and slung to a bun with the ends of the hair rolled over the small scrunchy. A few strands were allowed to pop out and to bring more visual interest to this super sleek look. This is a fast and fun way to turn long hair into a style of casual elegance that fits all occasions.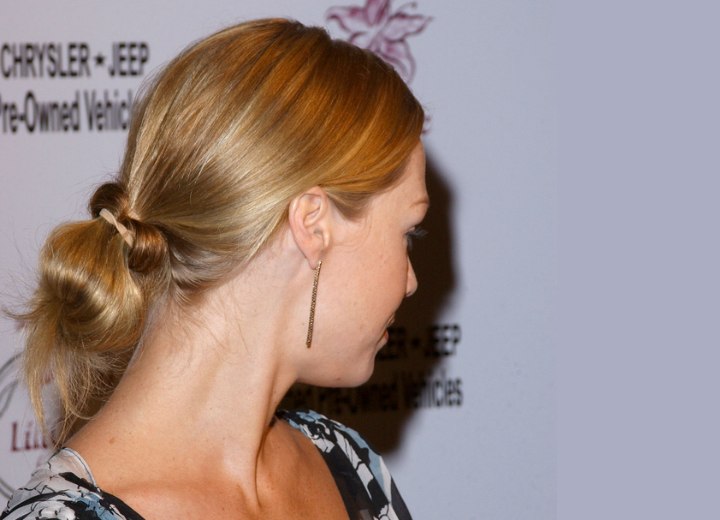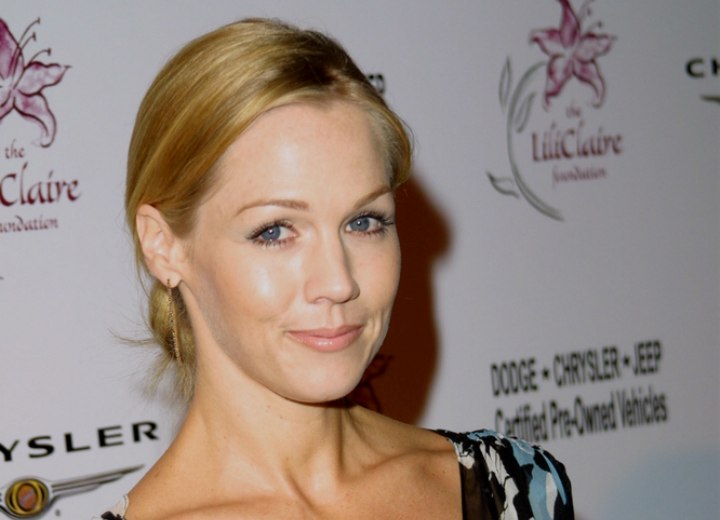 See also:
More Jennie Garth Hairstyles