Jennie Garth's Cute Short Haircut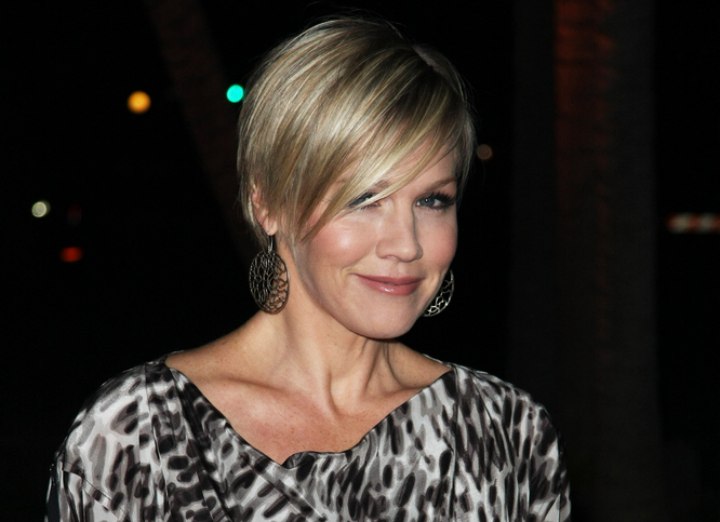 ↓ More Photos ↓

Did you ever think you'd see Jennie Garth with such a cute short haircut? She looked quite the sophisticate at the 2011 TCA Winter Press Tour - Hallmark Channel Evening Gala on January 07, 2011. There are slithered ends of her hair that go over the side of her face that are tapered up and around her ears and close along the nape.



Her highlights are brown and light brown throughout her light blonde hair and presents a flattering touch to her colorful black, gray and white tiger oriented dress. Her round pewter type earrings most definitely had to be selected along with her dress.

Jennie emphasizes her eyes with well arched eyebrows, deep dark eye shadow, eyeliner, lashes and mascara. Her great high cheek bones are a complete shoo in with that new haircut and her dark flesh colored lip tint is a must!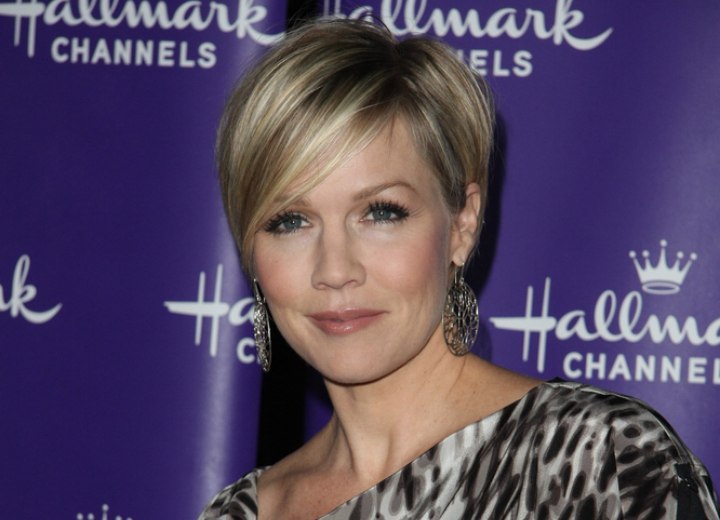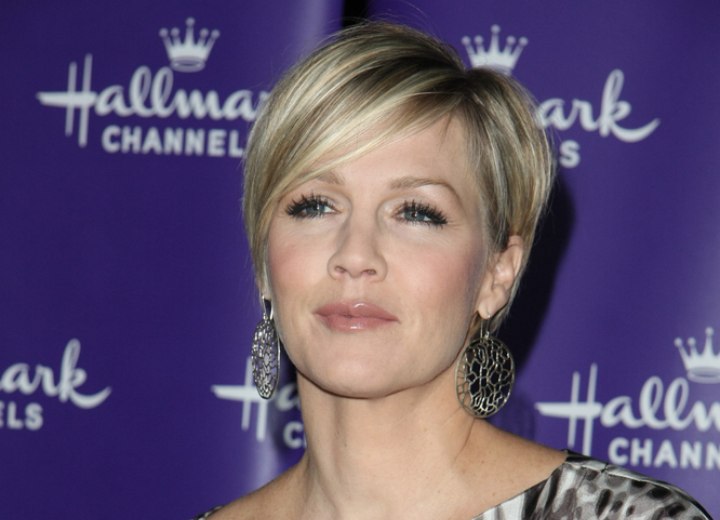 See also:
More Jennie Garth Hairstyles