Jennie Garth's Hair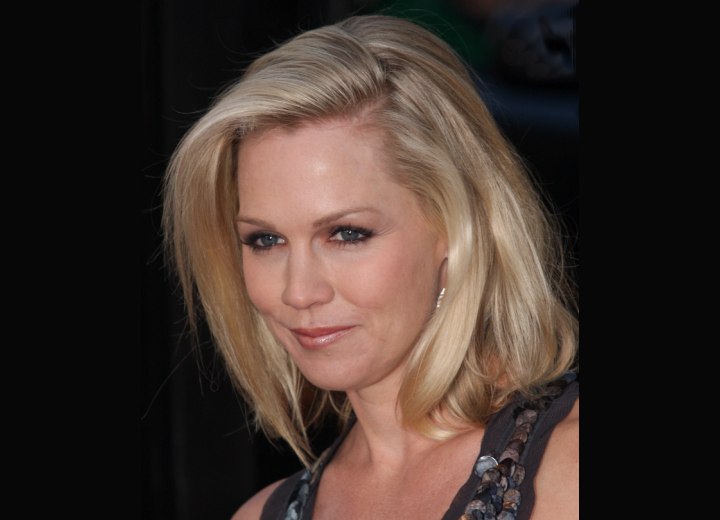 ↓ More Photos ↓

Jennie Garth attended the "Letters to Juliet" premiere in Los Angeles on May 11, 2010. The reviews for the movie have acclaimed many raves.



Jennie wears her long platinum mink colored hair in ribboned strips with a satin smoothness that has been first blown dry and then, structured with a large curling iron. The top is styled over to one side of her head and left to blanket into a straight procedure that aligns close to her oval face.

Jennie's hairstyle can be a task oriented job every morning. Sometimes it is nice to admire them from a distance, but it doesn't mean the hairstyle is for you.

Her deep icy blue eyes are most striking with the color of her hair and we can see how she wears her eyebrows at a medium thickness with a light eye shadow, eyeliner, lashes and mascara. Because Jennie is fair skinned she wears a touch of blush and for the topping has a light frosted pink lip tone.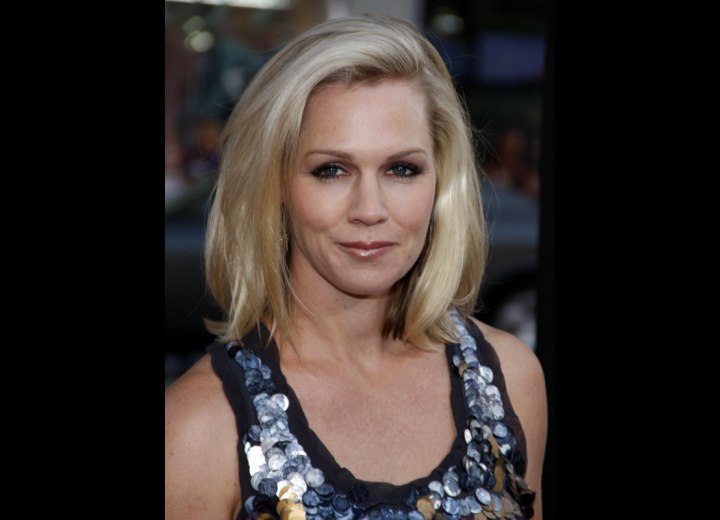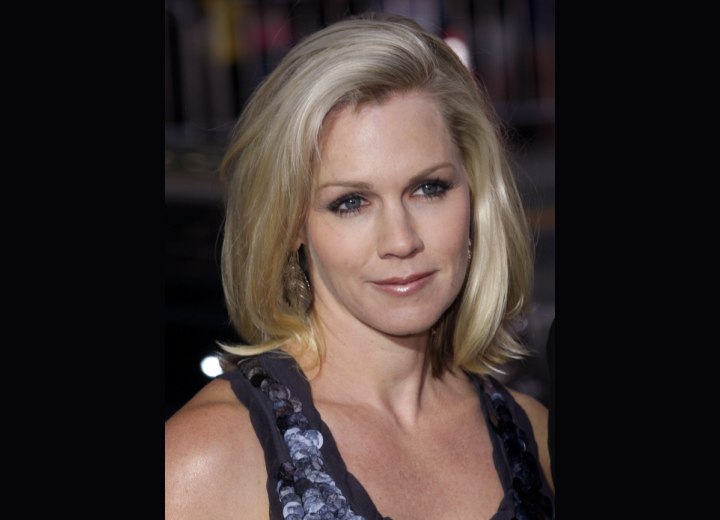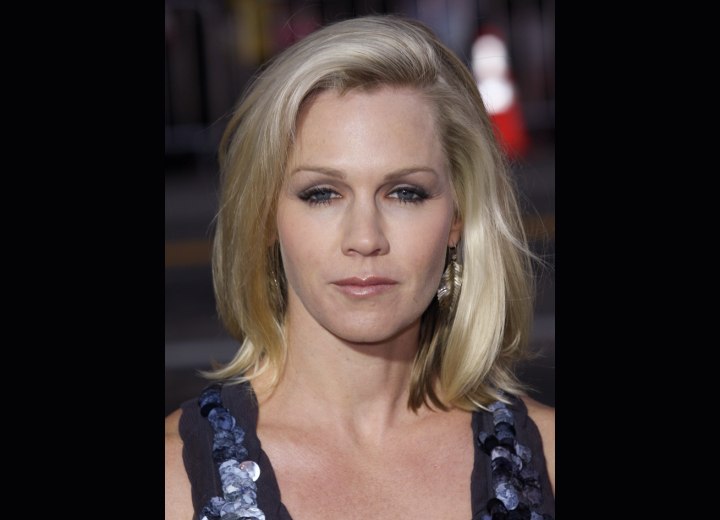 See also:
More Jennie Garth Hairstyles