Long Bob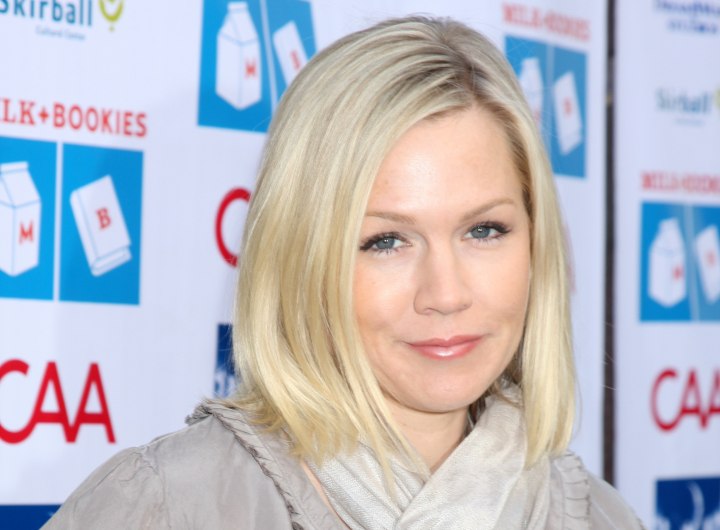 ↓ More Photos ↓

Jennie Garth attended the Milk + Bookies Hosts First Annual Story Time Celebration on February 28, 2010. Jennie is wearing her straight blonde hair in a long bob that is sectioned into a high side part and is combed straightly along the sides to tip her shoulders. The top looks to be still growing out from a shorter top.



There are other ways to wear Jennie's hair besides the straight lines. One can braid the top from the side part and secure it underneath the side hair and braid the other side to do the same thing. The braiding would give more of a formal aspect. Twists are another good idea that can be angled like braids to dress up a bob. Bringing the hair back and securing with a clip or band with a few fans can be pretty.

Jennie wears a minimal amount of makeup and mostly concentrates on eyeliner around her eyes, lashes and mascara. Her eyebrows are darkened and there is a little blush/bronze upon her high cheekbones and forehead. Her makeup is complete with a frosty pink lip tone.

The light platinum scarf is a big yes with the darker grey top that is covering her bright pink.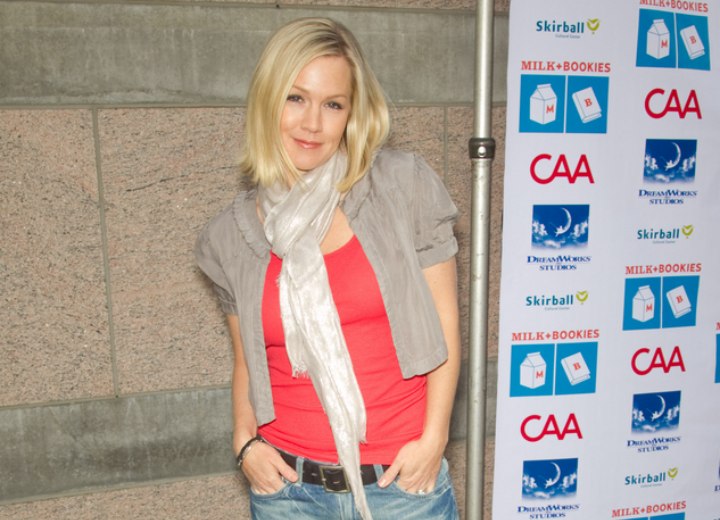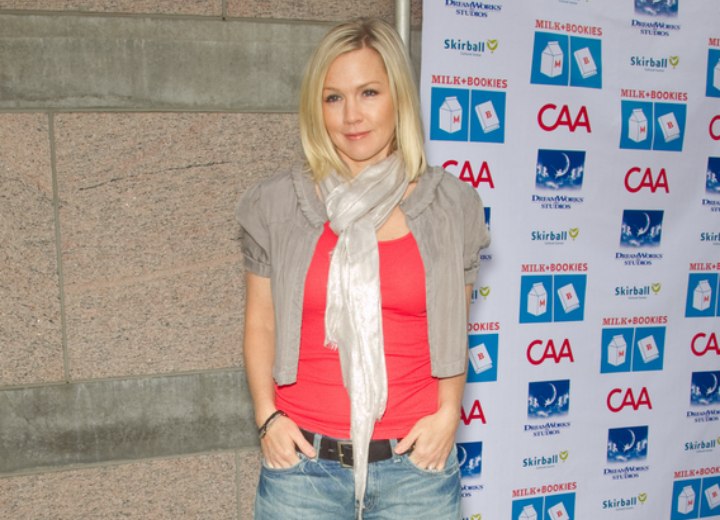 See also:
More Jennie Garth Hairstyles