Ponytail Flipping around the Shoulder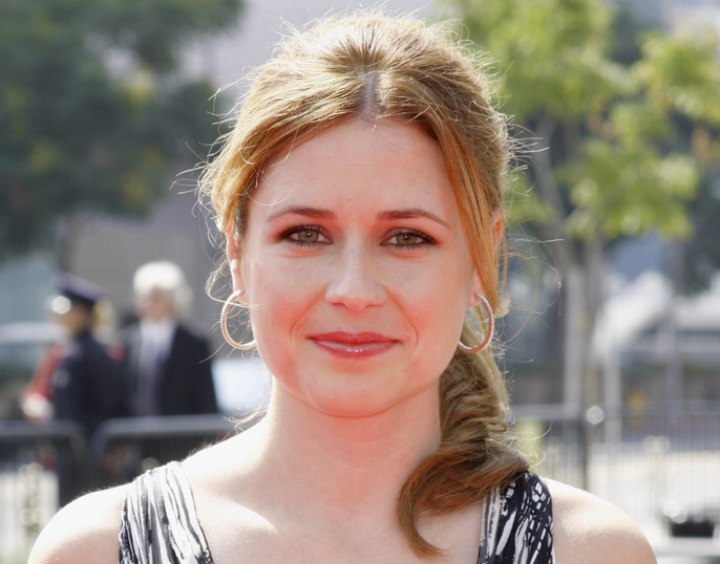 ↓ More Photos ↓

A few years later and we can see a little bit more maturity in Jenna Fischer (September 13th, 2008). Her hair is worn with a center part and pulled back to be secured in the back and with the ponytail to flip around her shoulder in a curl.



There are more golden highlights, especially positioned in a heavier mode around her face. We can still see the darker slices of brown when we look carefully at her ponytail. Her hair color is a very natural, easy going color and harmonizes with her fair skin.

If Jenna had black hair, her pink milky skin would seem too light, but this way her hair color almost appears as if it has touches of strawberry in it and this is what gives her the childlike tones.

Her eyes are softened by a little bit of thickness in her brows. There are touches of warm shadow, possible lashes, mascara, eyeliner, barely any blush and a muted pink liner and lip tint.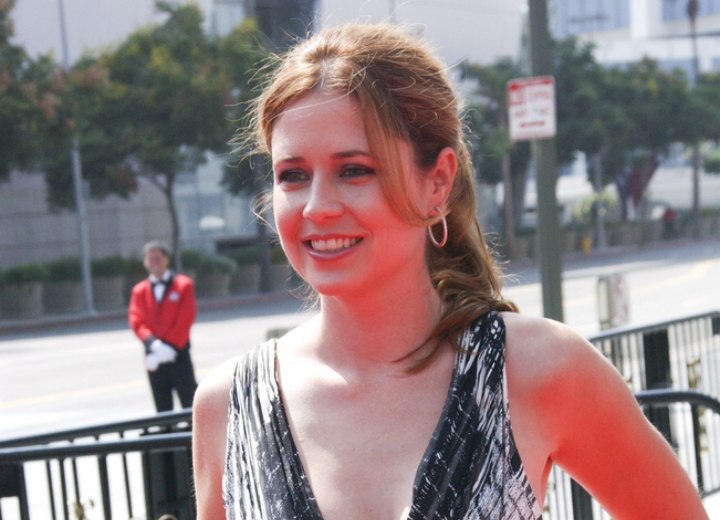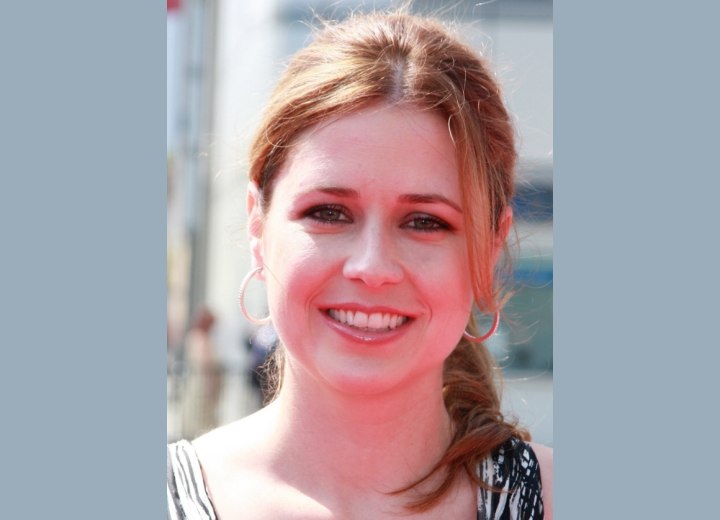 See also:
More Jenna Fischer Hairstyles