Jenna Elfman's Short Hair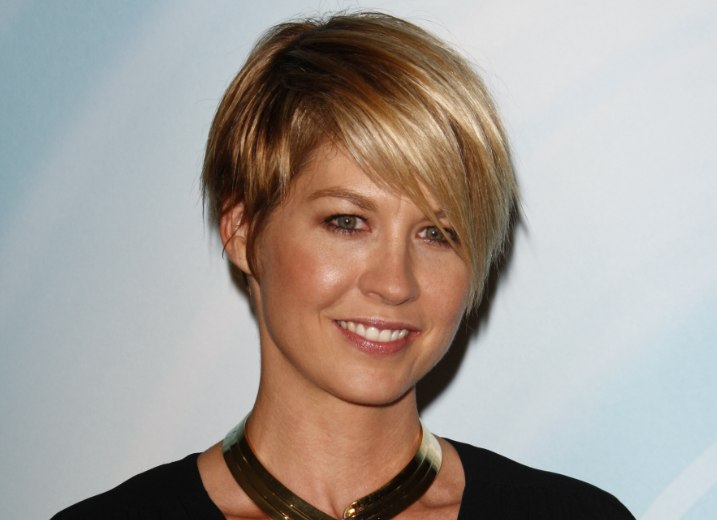 ↓ More Photos ↓

Jenna Elfman looked neat, attractive, smart and quite professional in her short haircut at the June 16, 2011 Women in Film's 2011 Crystal + Lucy Awards in Beverly Hills, California. She has a heavy, low irregular side part that is brought over to cover part of her face and along her temple.



Her side hair is spliced together over her ear, while the other side is combed behind her ear with a small side curl that is directed toward her face. Slices of blondes, browns and caramel colors are placed in light panels to give a shimmering effect.

Jenna's makeup is wholesome and gives us an organic appeal with her lightly arched thick eyebrows. She is wearing a warm shadow, light eyeliner, mascara, blush and a transparent lip color.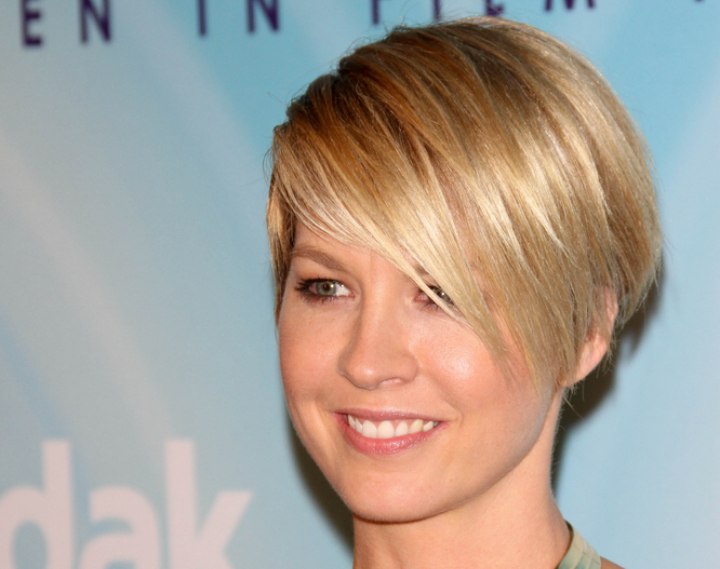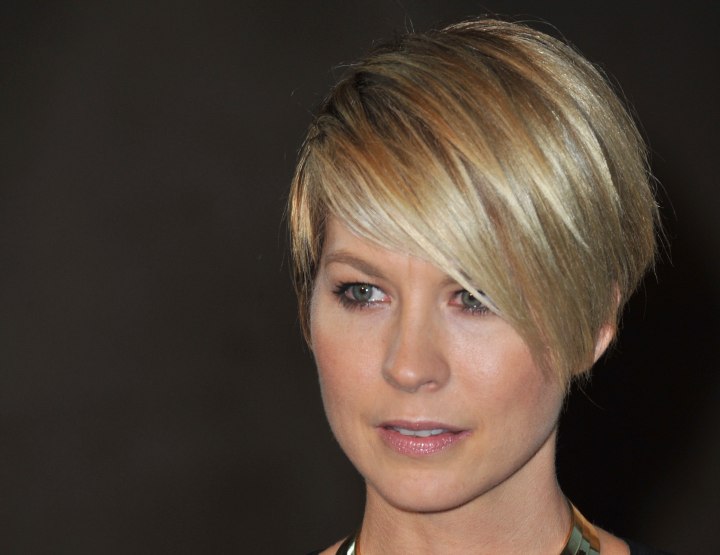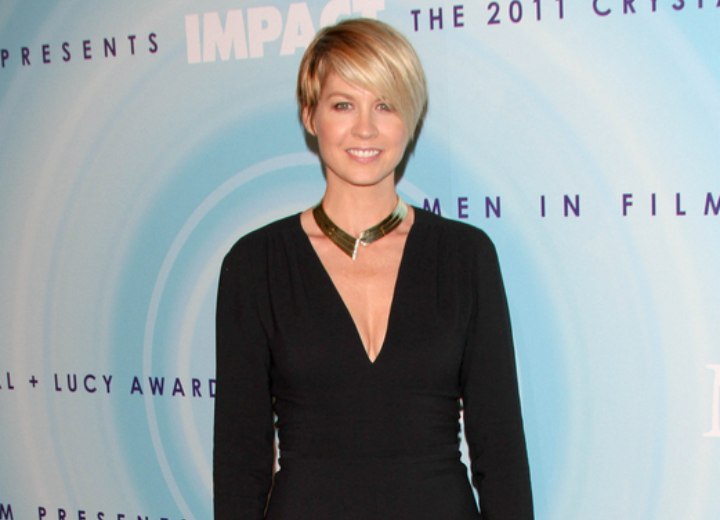 See also:
More Jenna Elfman Hairstyles