Prim and Proper Blouse and Haircut

We absolutely love this cute short crop on Jena Malone! This very fun and flirty hairstyle looked divine at the Los Angeles premiere of "Beastly" on February 24th, 2011. Jena looked very prim and proper, wearing a fully buttoned up blouse. Her polished outfit, combined with an above the collar haircut, was a fabulous head to toe look. Even though this is a shorter bot, the details of the cut keep it young and fresh.

The hair is cut right at the jaw line and has layers cut throughout the perimeter for texture and flip. A deep side part helps to add drama and mystery to the hairstyle. The layers are cut on the longer side so hair can be tucked behind the ear if desired.

We adore the asymmetry of this style as one side is curled under and the other flipped out. A texture spray helps add grit and movement to the hairstyle as well as keeps it playful and fun. Hair is kept soft and sleek. Touchable hair is always the best look. As far as the color goes, Jena is known for being a brunette and we think this deep brown shade looks gorgeous on the actress.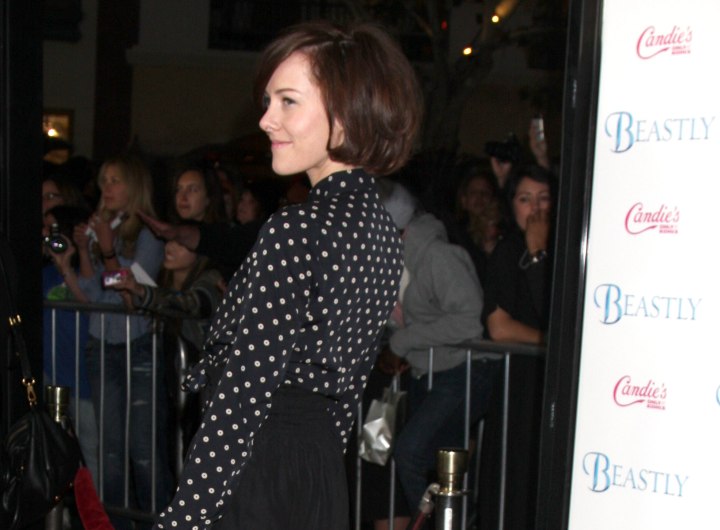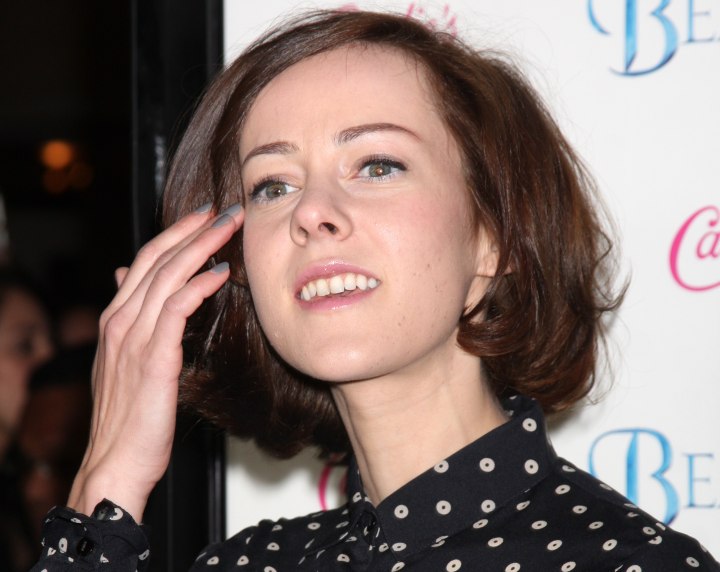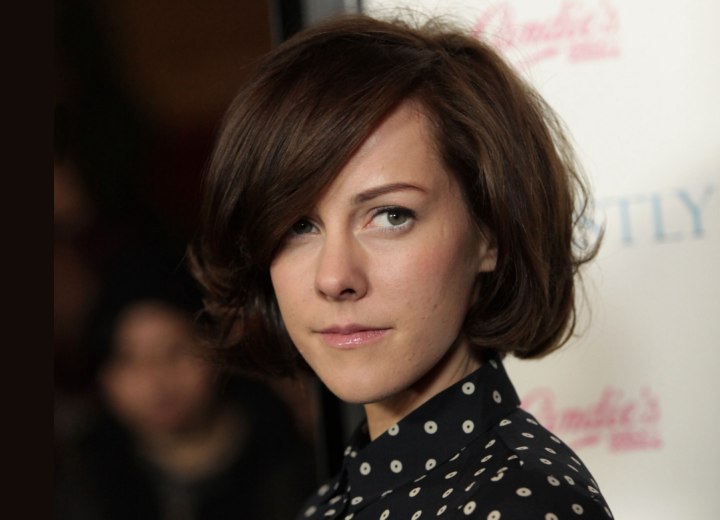 Related Post: More Jena Malone hairstyles
Photos: Helga Esteb/Shutterstock