January Jones' Youthful Look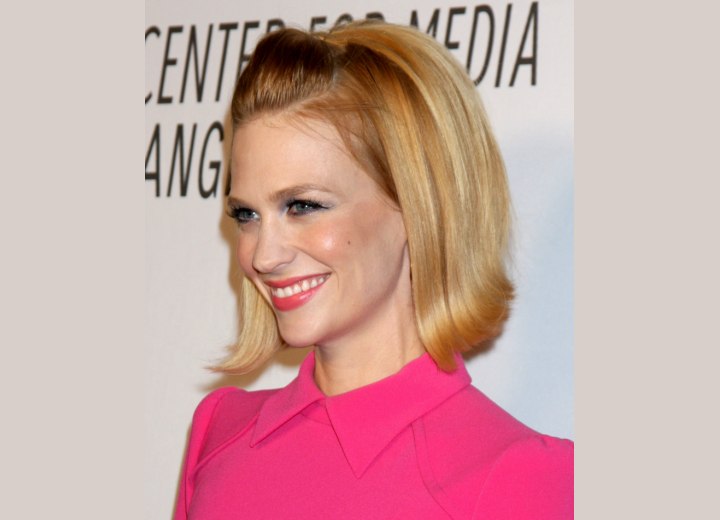 ↓ More Photos ↓

The 2012 Paley Center for Media Annual Los Angeles Benefit at The Lot called many celebrities to be in attendance bringing many fabulous smiles and styles - but January Jones, once again steals the limelight.



She came, dressed to impress, in a trendy bright pink ensemble with corresponding pink lipstick and of course an adorably and fun bob hair style. She tactically has the fringe area pulled up, giving her a youthful appearance that is perfectly suited for her bright pink outfit.

This fun and enthusiastic look can be yours too and the best part is that it is really simple to create yourself because you do not have to fuss with any round brushing action, you can simply flat iron. First, begin by applying a root boosting spray to freshly shampooed hair and then blow dry it completely.

Once the hair is all dry, some backcombing might be necessary at the top to achieve January's voluminous style. Then take a triangle shaped section in the fringe area and pull it up. Next, apply a heat protectant spray and make sure to start off the flat iron on the lowest heat setting (adjusting if necessary).Then gently run a flat iron down and flip ends out.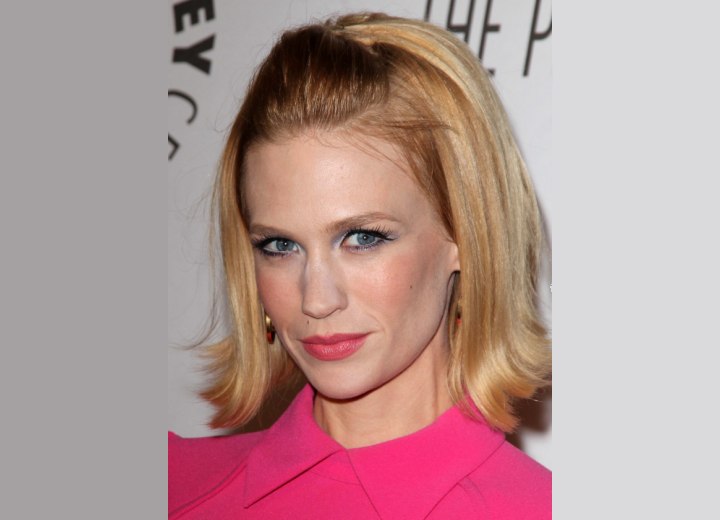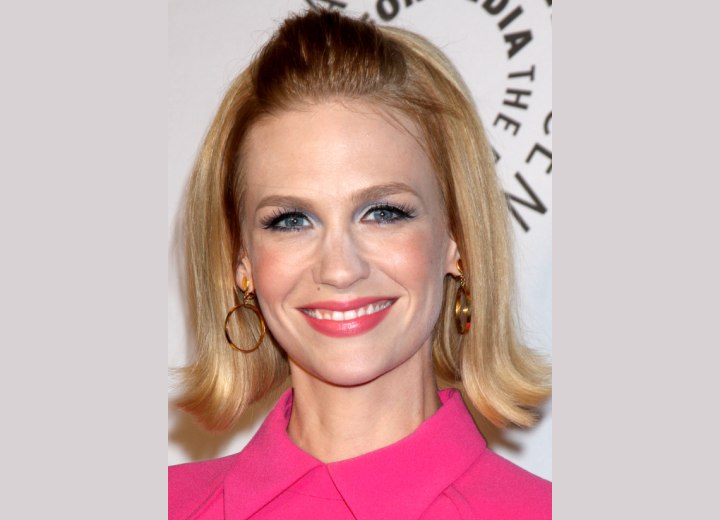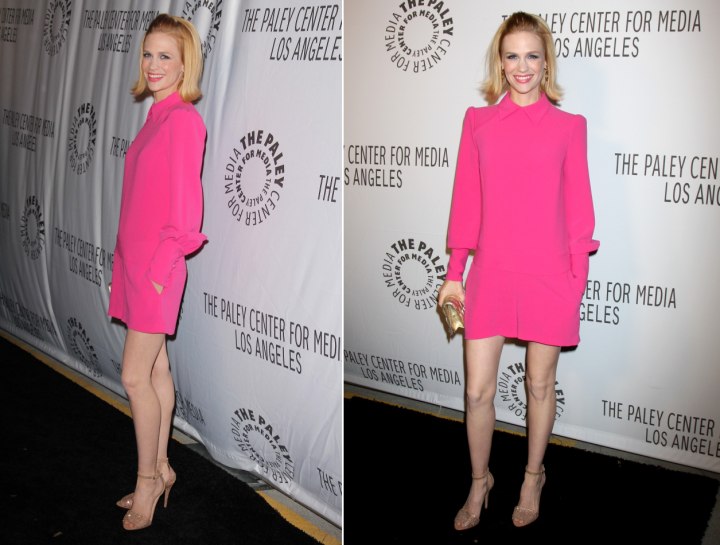 See also:
More January Jones hairstyles