Stylish Ponytail

Model turned actress Jaime King showed her pretty face to the cameras on June 18th, 2003 and looks adorable with her stylish ponytail. From the front the look almost appears to be a short hairstyle.

The sides are sleeked back and tugged behind the ears. The front section of the crown, which was given some lift, was carefully combed to a waved shape above the forehead. Gel or wax make and hold the shape of this fresh and enchanting style.

All the rest of the hair was pulled tightly to a ponytail that was anchored at medium height in the back of the head and held together by a narrow hair rubber matching the black color of her dress. Simplicity with a lot of finesse and unique detail!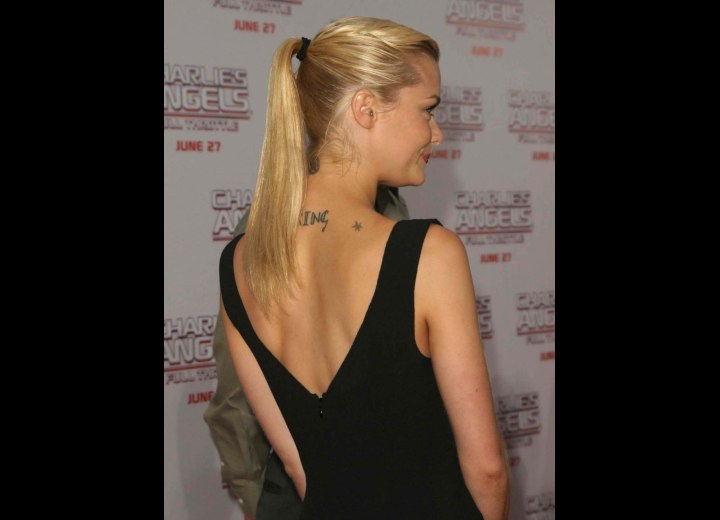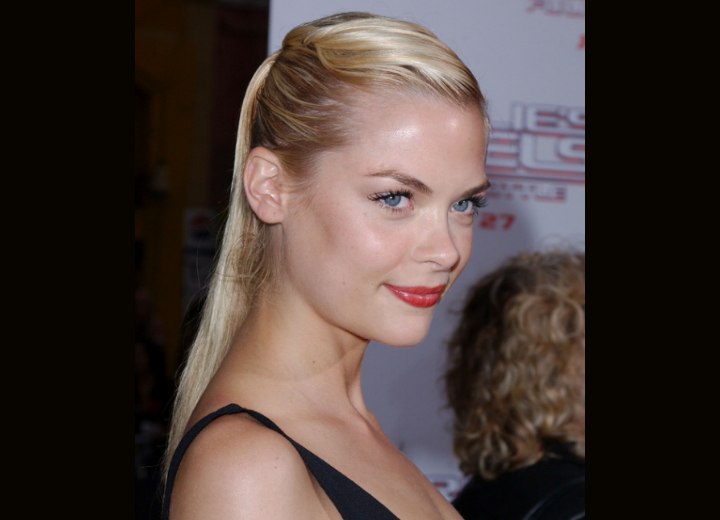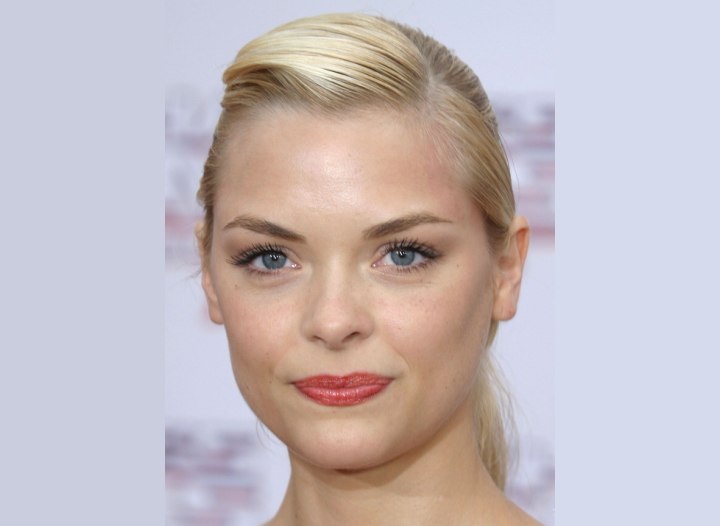 More Jaime King Hairstyles