Jacquetta Wheeler's Unkempt Bob Style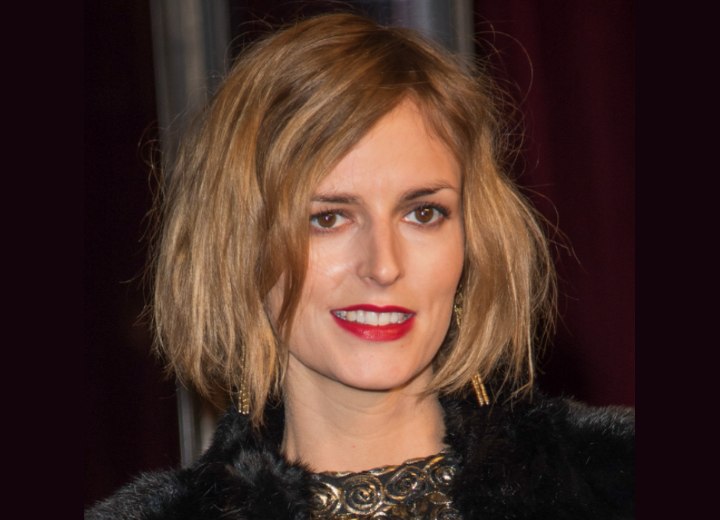 ↓ More Photos ↓

The regal British model Jacquetta Wheeler attended the 2015 Naked Heart Foundation's World First Fabulous Fund Fair at the Roundhouse in London on Febuary 24th looking absolutely stunning as she walked down the red carpet. Her outfit, hair and mannerisms certainly commanded attention.



She was clothed in an intricate black and gold spiral patterned dress accentuated with a beautiful black fur coat. Sleek black stockings with high heels gave an elongated appearance. She topped her fabulous look with a disheveled bob hair style.

Jaquetta's bob was perfect for the fur coat, a woman with longer hair would have to have an updo in order to not look too burly. Her medium golden brown hair color plays well with her skin tone and lovely brown eyes. Ms. Wheeler's bob hair cut is bluntly cut and symmetrical all the way around, making it the quintessential bob haircut.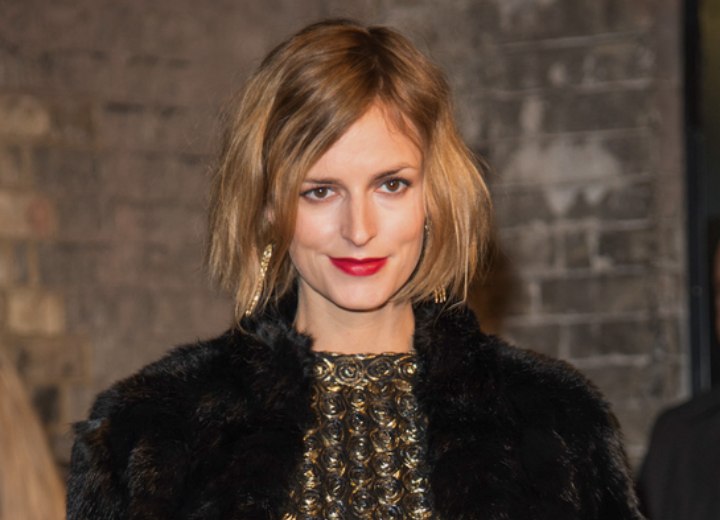 If you love the tousled bob style, it's very simple to achieve yourself. When going for an unkempt style, it's best to work with hair that hasn't been freshly washed (but not oily roots). You want a happy medium, to avoid frizz. Begin working with dry hair, part hair in the roots of the crown and apply hair spray.

Next, use a shine spray on fingers to twirl and separate one inch pieces of the hair only on the ends and midshaft. After completing that step, flip hair upside down and give a light mist of hair spray, flip back and spray again to finish.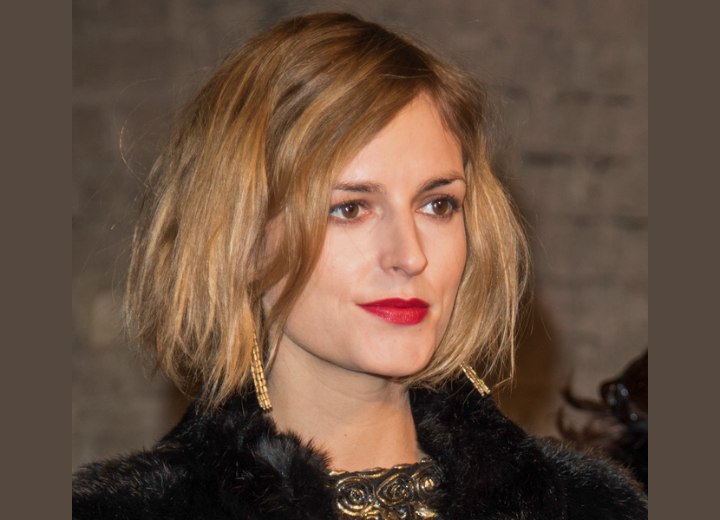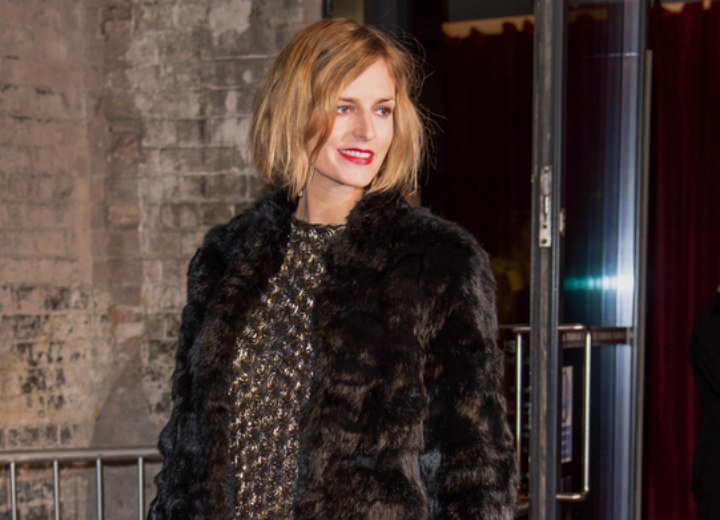 See also:
More celebrity hairstyles