Long Hair Falling Freely

Click to enlarge

Young Miss Ivanka Trump has the business instincts of her father and, thank heavens, the beauty and style of her mother Ivana Trump. For a golf event on March 4th, 2008, she donned a black turtleneck and let her long blonde hair fall freely.

Parted on the side and with chin length side bangs it is the perfect look of luxury. Casual but precious from roots to the bluntly cut ends.

This style requires great nutrition for the hair and gets away with only minimal styling. Blow drying over a large brush for softness and a voluminous flow together with the application of some shine serum should do the trick.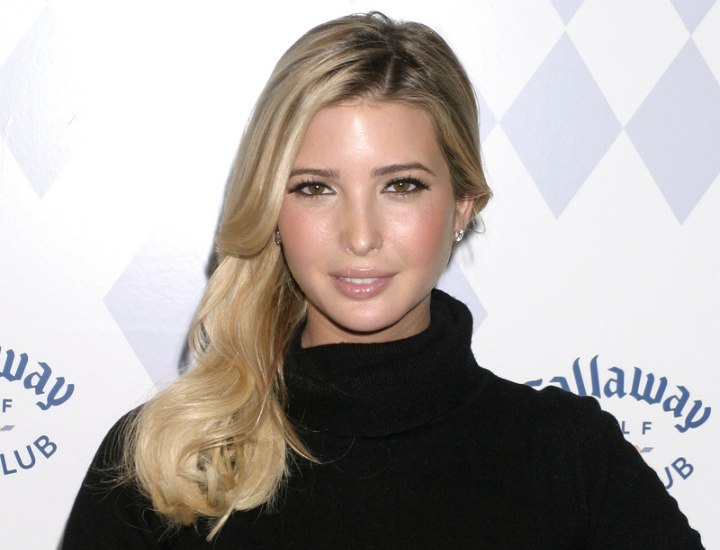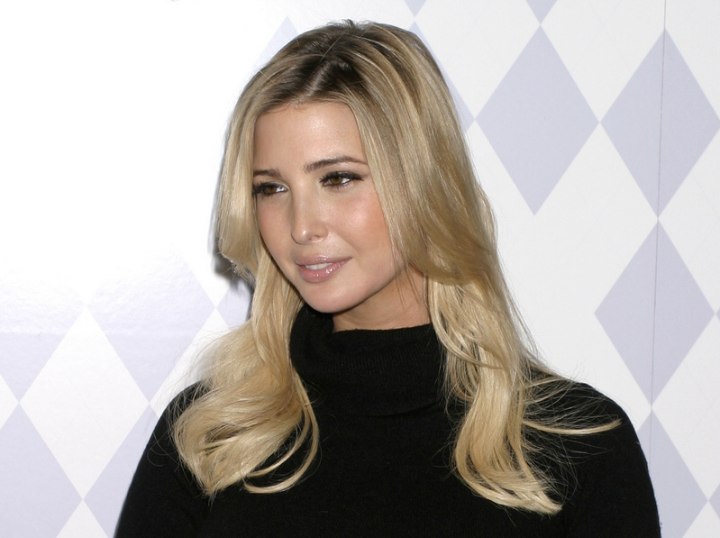 More Ivanka Trump Hairstyles