Loose Round Curls
Holly Willoughby attended the November 11, 2009 Cosmopolitan Ultimate Women of the Year Award in London. Her long hair was worn in loose layered round curls directed into a fluffy smoothness from the part on the top.



Click to enlarge

Her hair color is a mixture of browns, caramels and blondes and would be considerate high maintenance when you weigh the different colors applied on the hair.

Her hairstyle is achieved by blow drying and the use of a flat iron or large curling iron and would be time consuming. The easiest and best way is to use large hot rollers, all going under from the part.

As I see it, Holly would look really saucy with her hair clipped into a carefree bob halfway upon her neck. The hairstyle would not only look carefree, but stylish as well.

Holly is wearing a sheer transparent foundation on her face with a little darkened brows, concealor, and light eye shadow with very heavy black eyeliner around her eyes. She has lashes and mascara, a light blush and a light coral lip tint.

Tip: Be an individual, be yourself and see if you dare not to follow the trend, but have a unique image that is completely designed to fit your personality. Remember, apples are apples, not oranges.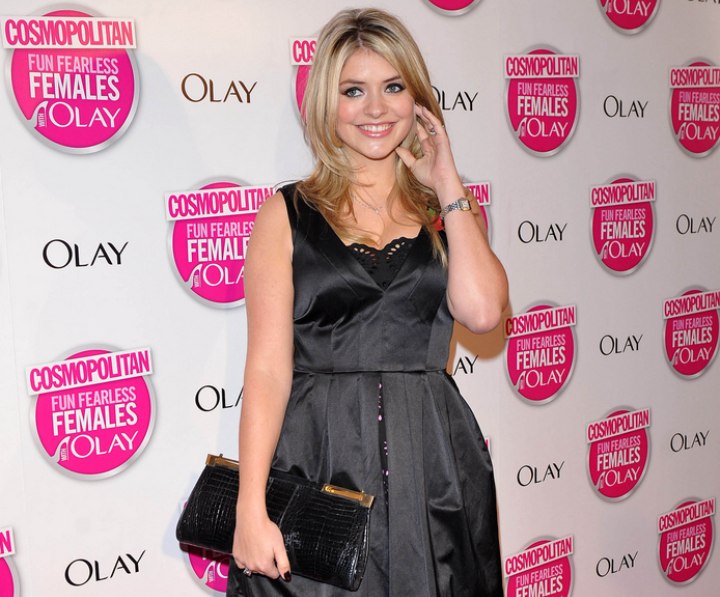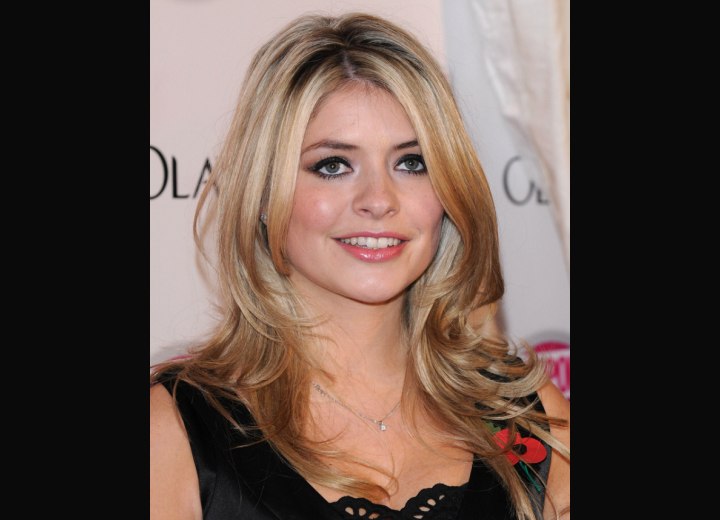 More Holly Willoughby Hairstyles