Trendy Long Hair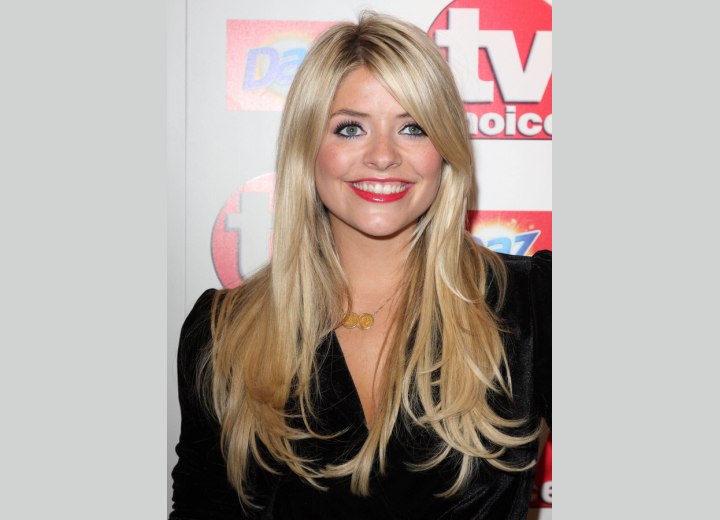 Click to enlarge

Holly Willoughby was seen at the TV Choice Awards 2010 in London on September 6, 2010 and she wore her long blonde hair in a smooth high off centered part with flowing angled ribbons beneath her shoulders to give a beautiful contrast upon the black color she was wearing. With the trendy pop of today, Holly has gone with the flow for dark blonde strips throughout her hair.

Holly is wearing more color then most are wearing today with a colorful rich matt foundation, generous amounts of blush, pretty naturally darkened brows, light eye shadow, eyeliner, lashes and mascara and red lips. Over all, we can see the blonde hair, black dress color and the red lips. Blonde, black and red all go well together.

Suggestion: Holly is so beautiful, how do you improve on someone like that? I can see bringing out the elegance of her face and statue with some dressy braids wrapped up around the front of her face and keeping her length to lie upon her back.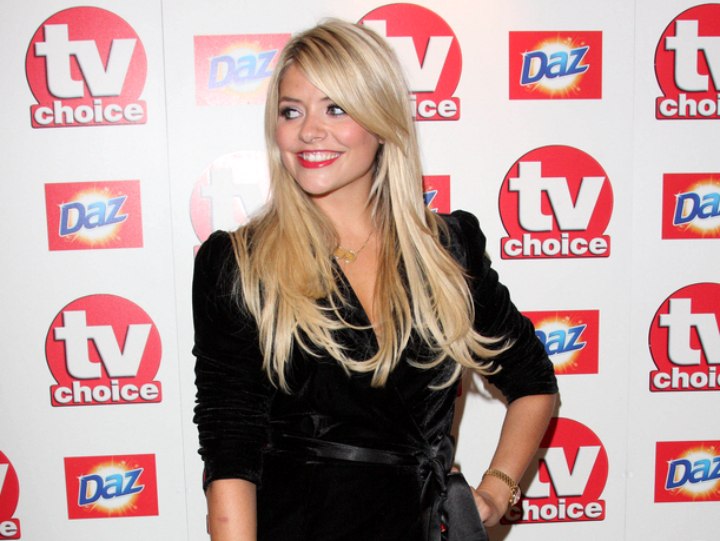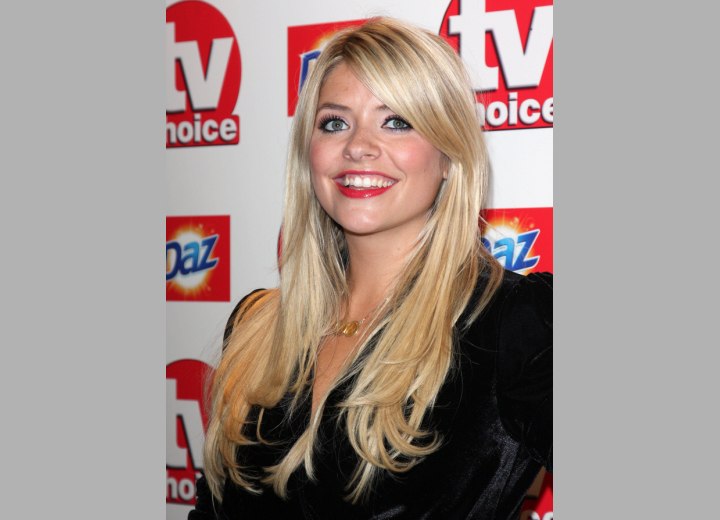 More Holly Willoughby Hairstyles