Holly Madison's Hair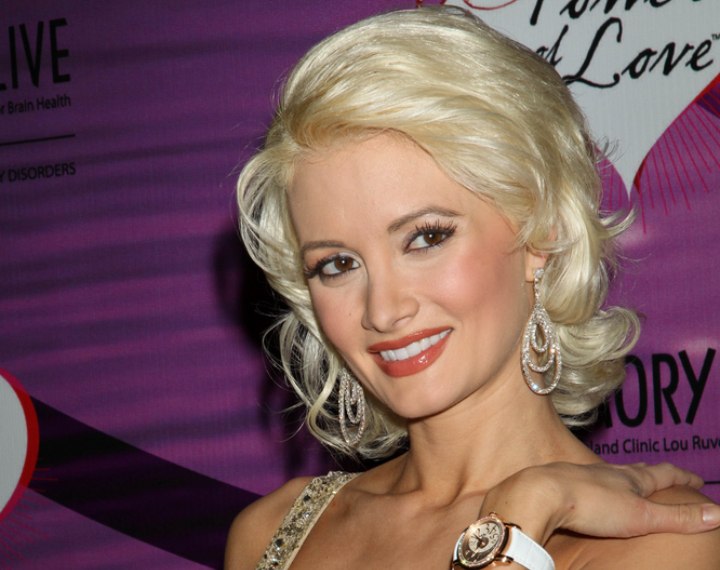 Click to enlarge

Holly Madison wore her beautiful platinum blonde hair in a retro look at the 4th Annual Keep Memory Alive Foundation's Power of Love Charity Gala on February 27, 2010.

Normally Holly wears her hair in a longer hairstyle, but this semi-curly shag brings a lot of class to her appearance. The top reveals her oval facial shape and is rolled over into a curl with a small turnaround of a curl. The sides are curled toward her face in light spritely curls and the lower back is in a small fluff.

Her hairstyle is very easy to keep once you get the structure in there with a curling iron or rollers. If this sort of coif appeals to you and you have straight hair, go to your professional and seek counsel about a body wave.

Ms Madison's makeup is right for the night. Her eyebrows are brushed darker; there is concealor around her eyes and light shadow. Her thick eyeliner is encircled around her eyes with her lashes and mascara. There is blush and a tawny rose lip tone. Her long earrings match her lovely sequined dress perfectly.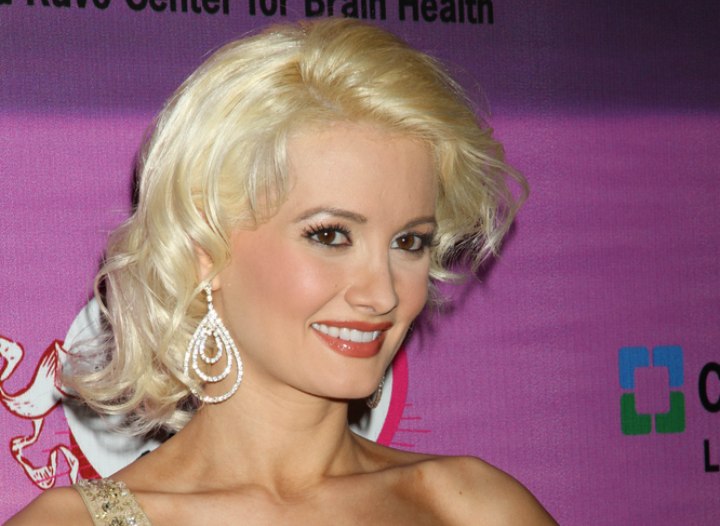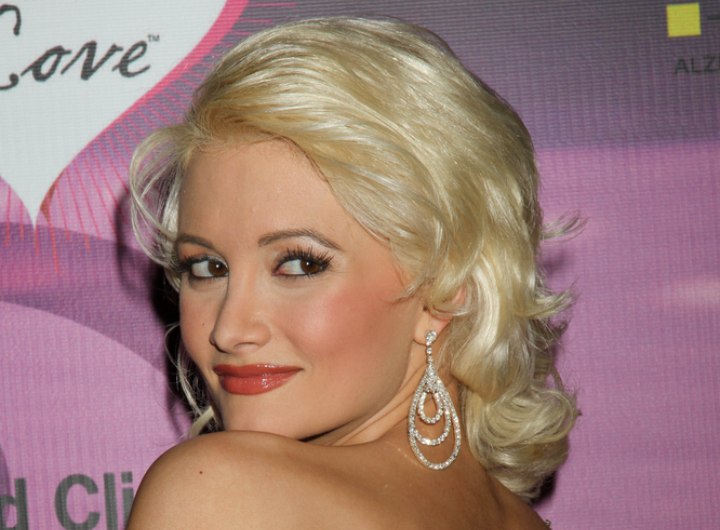 More Holly Madison Hairstyles