Large Ribboned Waves
Hilary Swank stopped traffic when she modeled a shimmery silver platinum dress that was wrapped in a crisscross over her shoulders when she attended the 54th Annual Times BFI London Film Festival on October 15, 2010.


Her hair was sectioned in an off centered part and designed to fall into large round ribboned waves made by a large spiral or curling iron. Most important is the styling spritz used to conduct the curl into the proper formation. This would depend upon the texture of your hair. For example, if you have thin hair; you would search for a good consistency in your styling setting lotion. You would want something that would magnify your volume and give it bulk.

Thicker hair would need a light substance if anything at all and concentrate on moisturizer if it tends to be dry. Hilary looks to have a medium hair texture and with keeping her hair a blonde will also help to give the thickness she desires. A simple twist around the curling iron and then allowed to fall into place without combing will bring the hair into the controlled spirals.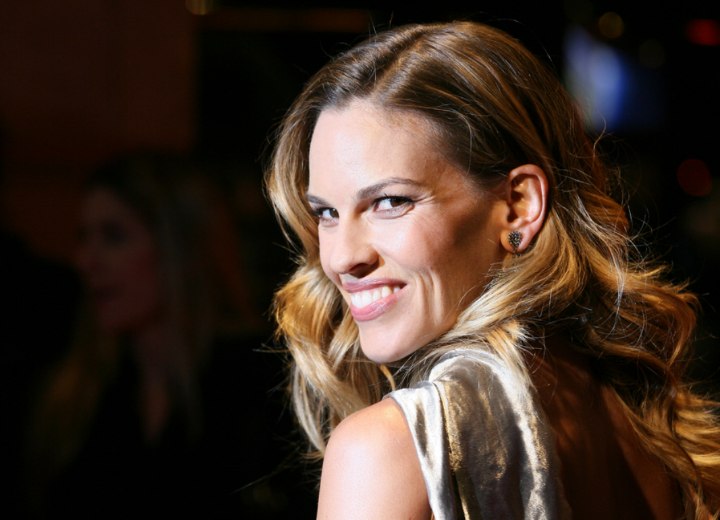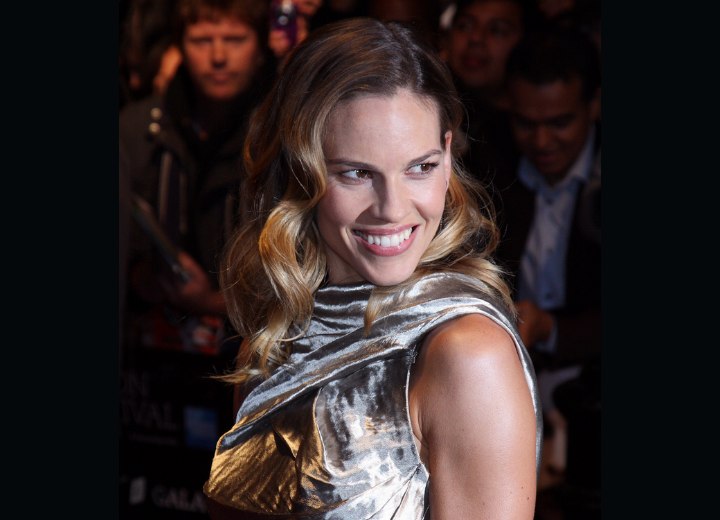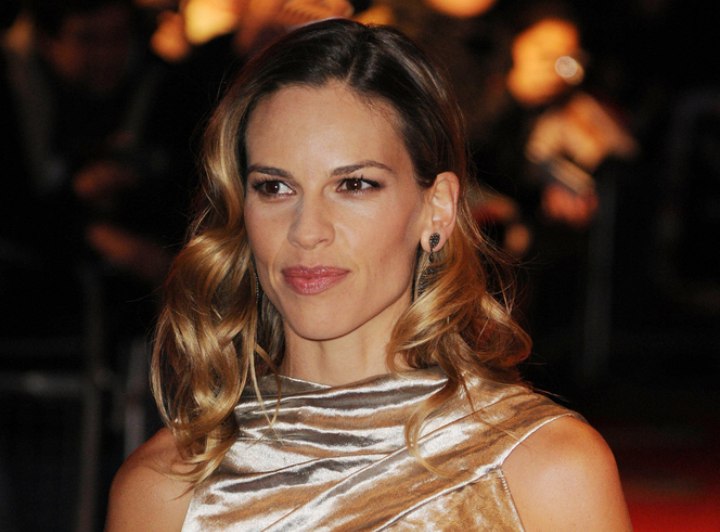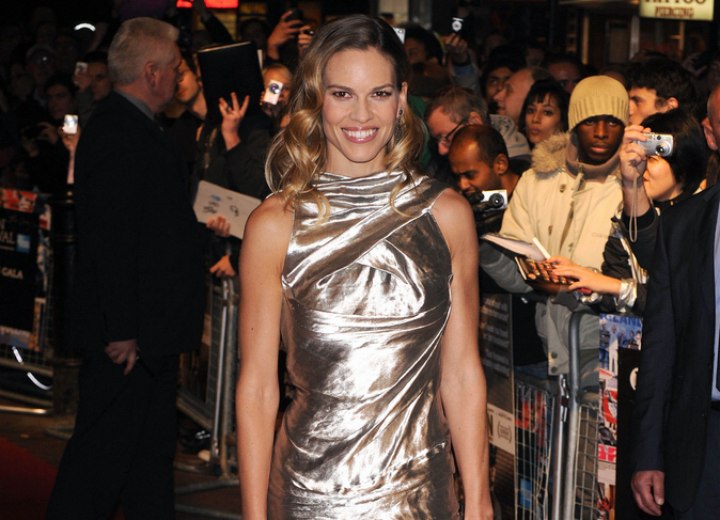 Hilary wears her makeup in a light effect with her eyebrows shaped into a natural arch while securing thickness upon her eyebrows. She is wearing eyeliner, lashes and a small amount of light blush and a light lip tint.

Suggestion: Hilary needs more color in her picture. Her blonde hair doesn't bring in the necessary color, so she will need to put more color on her cheeks and on her lips. Her platinum silver dress although so pretty doesn't bring in the needed color for her either, so let's envision her in a sea foam green color. This color would begin to soften her image and bring out femininity in a stronger way. For more drama, Hilary's hair would have obvious brown panels in her hair to bring more of a contrast with her coloring and to wear her hair in an updo and secured in the crown with curls and waves.

More Hilary Swank Hairstyles