Curls Around the Shoulders

Oscar winning actress Hilary Swank's trademark is her bright and tomboyish smile and her elegant style.

On a promotion tour for the new Guerlain fragrance "Insolence" on September 27th, 2007, Hilary had her long hair styled to well defined, large curls that played around her shoulders.

The wispiness was enhanced with the three dimensional effect of the coloring in nuances from a warm brown to sun kissed blonde streaks.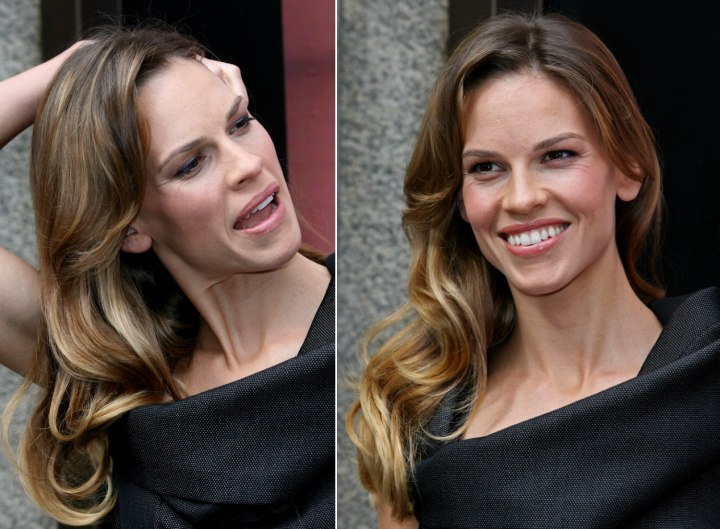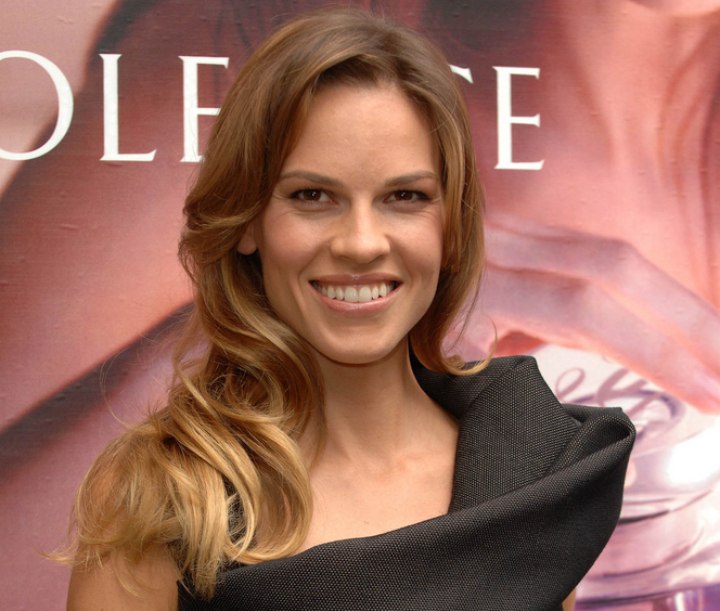 More Hilary Swank Hairstyles