Hilary Swank's Simple Updo
Who can deny celebrity Hilary Swank's beauty as she smiles for the camera on January 4th, 2007? She won an academy award for best actress in "Million Dollar Baby."


Her hair is styled ingeniously up and prudently simple. Her color is a lush natural warm medium brown that indulges a jubilant lifestyle. She portrays excellent taste with the evening black frock she is wearing.

If you so desire to have this same look for your night out, make sure your hair is long enough to place around a band in the back directly square center in the lower back. Brush your cleanly dried hair back and fasten with a hair band. You should have quite a bit hair hanging down. Now take the hair and twirl it around the band bringing some of it over the top to make a cover. Use hairpins and bobby pins to tighten.

The bangs have been choppily cut about a half an inch over the eyebrows and smoothed with a flat iron followed with a smoothing cream for sheen. This is a delightful style I would recommend for anyone who is looking for versatility and elegance.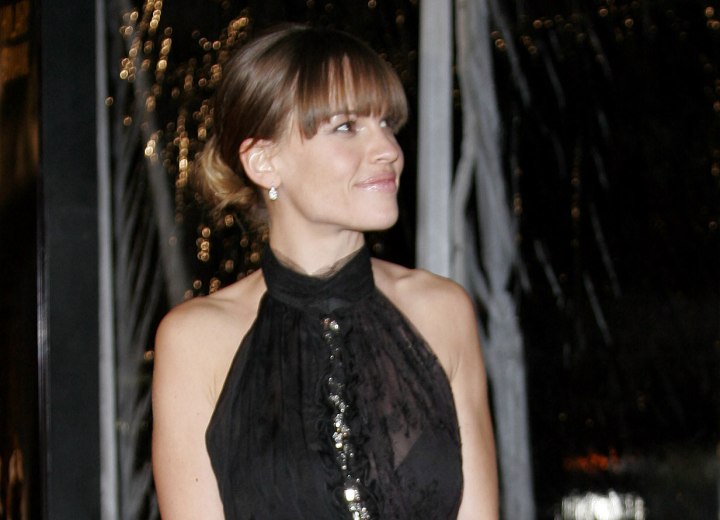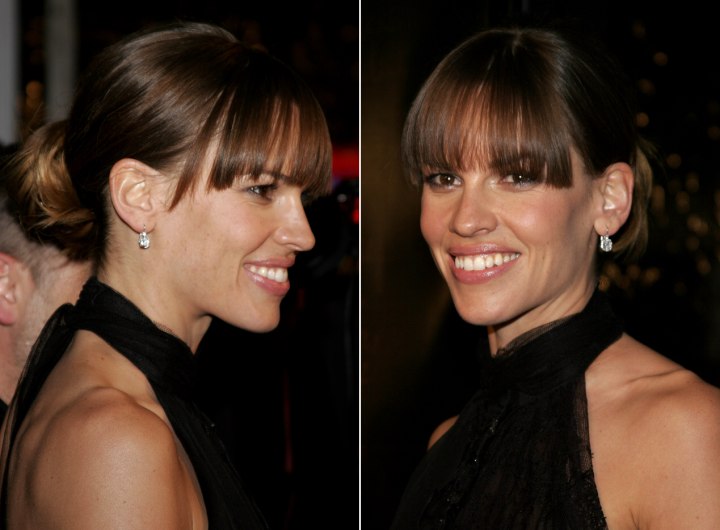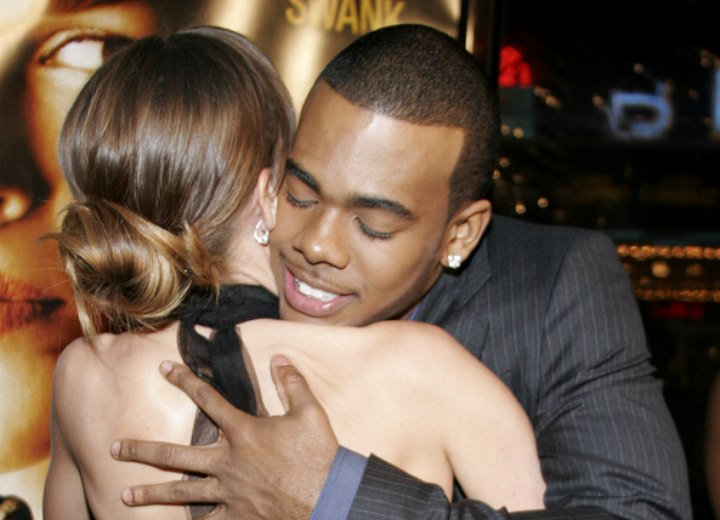 More Hilary Swank Hairstyles