Helen Mirren with Short Hair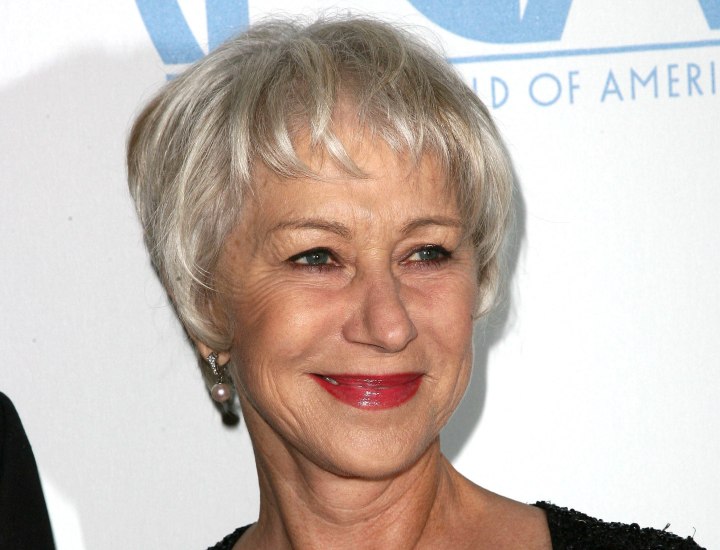 ↓ More Photos ↓

Ever the lady that we see as the Queen, Helen was at the 22nd Annual Producers Guild Awards in Beverly Hills, California on January 22, 2011.



She wears her hair in short layers and keeps her own natural silver or white hair while proving that older women can look foxy and good.

She has long spacey bangs that are spaced upon her forehead and her sides have a few curls coming toward her face. The back of her pixie is clipped close around her nape and graduates into a small amount of poof into the crown.

Helen's makeup is lightly blended to match her own fair skin. She keeps her eyebrows in a thin to medium form; there is eyeliner, mascara, a touch of blush and ruby red lips. There isn't a color that would look better on Mirren's lips because of her white hair, medium/fair skin color and black dress. We immediately see the colors of white, black and red.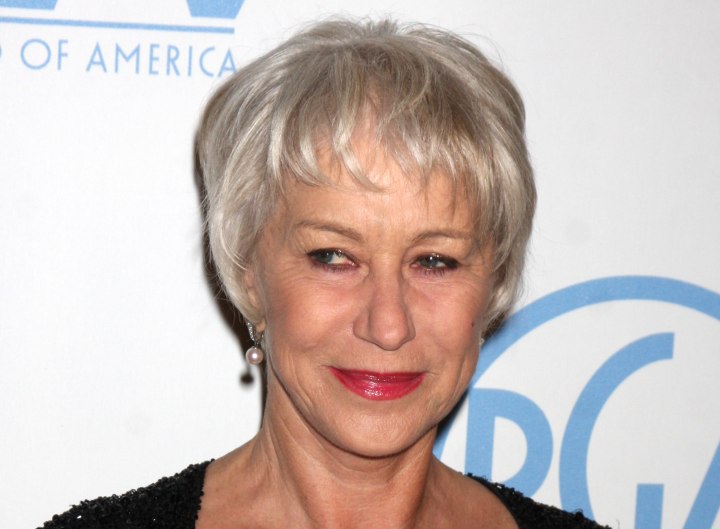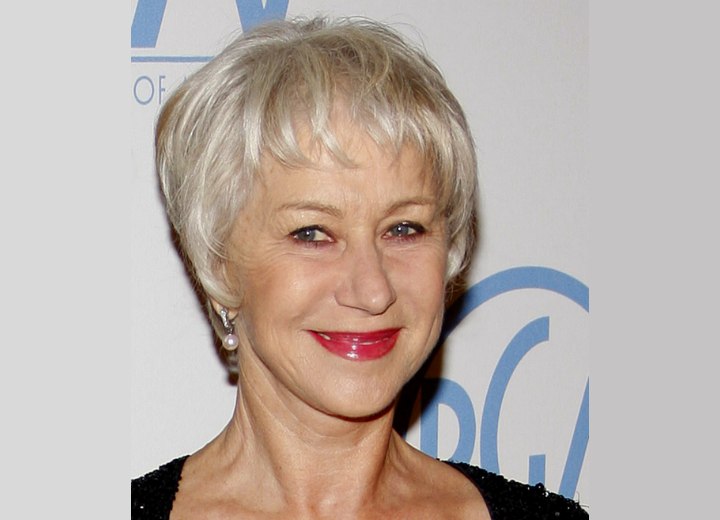 See also:
More Helen Mirren Hairstyles