Helen Mirren's Trendy Haircut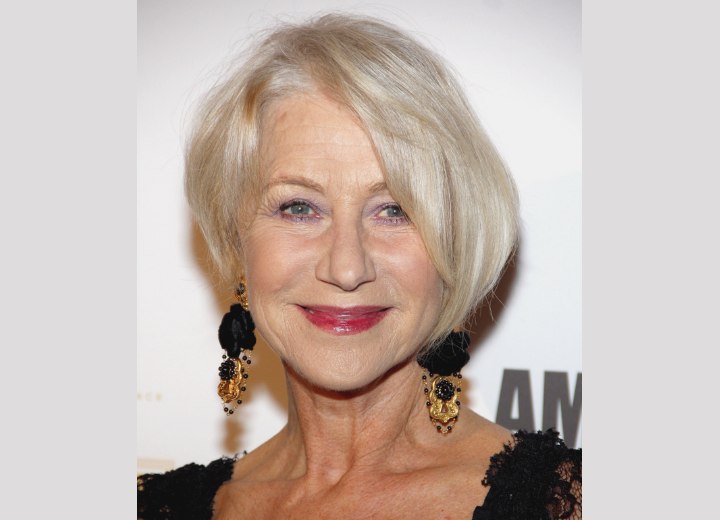 ↓ More Photos ↓

Is there anyone in Hollywood as timeless as Helen Mirren? We think not! The sixty eight year old actress is the perfect example of what aging gracefully looks like. She keeps her makeup light and fresh and really focuses on her hair and her outfit for a totally stunning and trend-worthy result.



Helen Mirren proves that you're never too old for a trendy haircut. Her short asymmetrical cut is stunning and rejuvenating. Strands are parted over one eye and then sweep down towards the longer side of her haircut. One side is cut right at the jaw line while the opposite side is cropped higher up around the ear. It's a fun technique to try to get a fresh and modern look.

The hair is styled for a sleek and subtle voluminous shape. Hair is blown out with a round brush that really rolls it under and towards the face for framing. Her hair color is a warm silvery tone that is probably her natural color. Helen embraces her age, her gray hair and her inner beauty shines through to make her a gorgeous star that we'll always love.

Helen was photographed here at the American Cinematheque 27th Annual Award Presentation to Jerry Bruckheimer on December 12, 2013.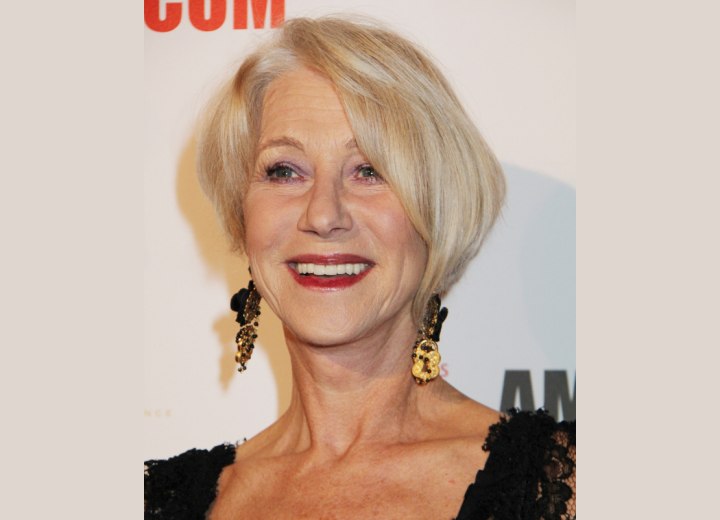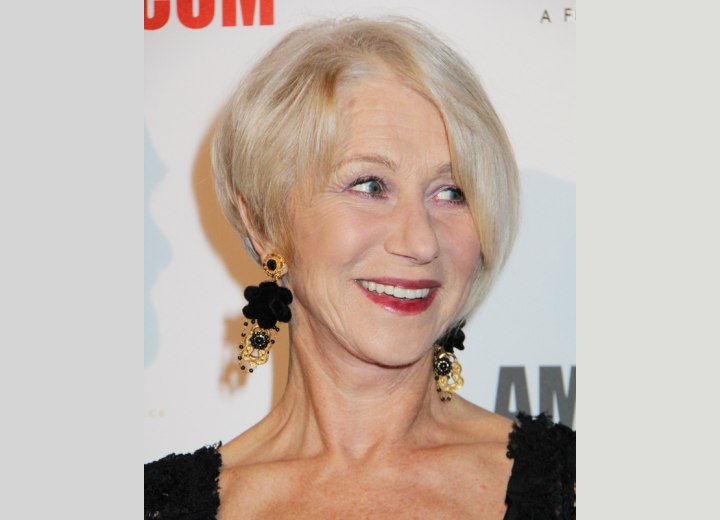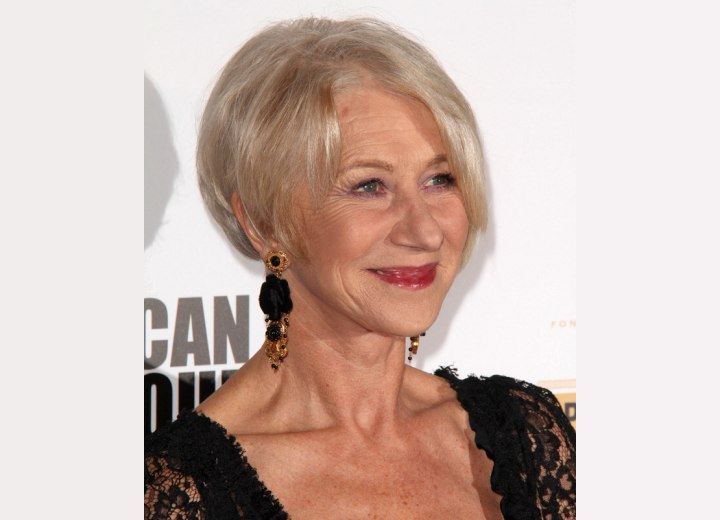 See also:
More Helen Mirren Hairstyles