Formal Pixie Hairstyle
Our former model Heather Mills attended the Royal Premiere of "Arabia 3D" on May 24, 2010 and her platinum white blonde hair was cut short in customized loose layers and combed over her ears, with a small amount of fringe upon her neckline.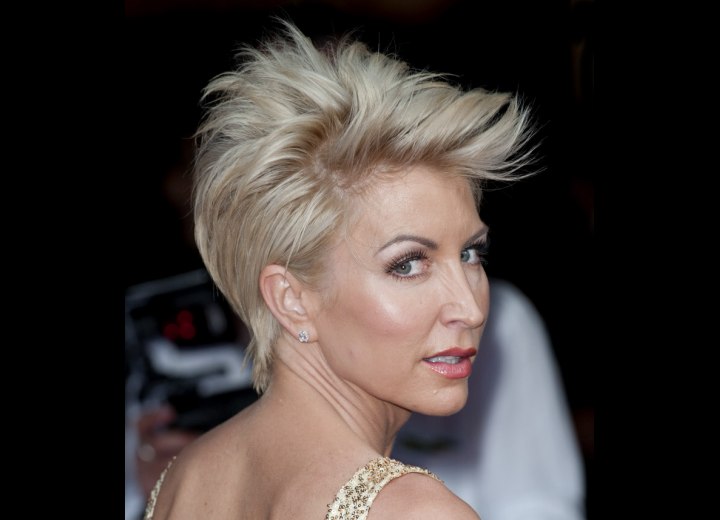 Click to enlarge

The top was taken in individual sections to exhibit the merriment that quiffs and surfs bring into a party atmosphere. Simple gels and styling lotions will be your friends forever as you work your hands through your hair for this uncomplicated task.

A gold dress would not have been my first choice for Heather considering the color of her hair and her pink skin tone. A blast for the cameras would have been red, magenta, pink or rose. Blues, greens or purples would also have been a good choice. Anything except the gold would have been more becoming for her. The gold melts too much into her hair and takes away from the white platinum.

She is wearing a matt foundation with bronzing and blush strengthening her facial structure. There are charcoal eyebrows, light shadow with also a warm gold upon her lower lid. She has eyeliner, lashes and mascara. Her lips have a neutral rose pink.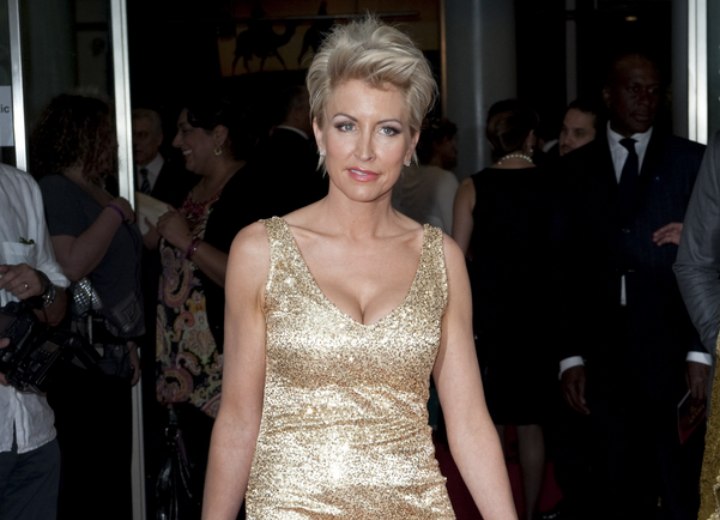 Related Post:
More Heather Mills hairstyles