Heather Locklear's Sporty Ponytail

Long hair can be sporty and chic at the same time. Heather Locklear made this very clear with her cute ponytail at the Michael Douglas and Friends Golf Tournament in May 2006.

Her long and layered hair was gathered at the side and wrapped for good hold with a simple elastic band at about the height of her ear lobe. This gives the ponytail a nice casual feel and also leaves enough room on top for her sporty baseball hat. A couple of loose strands are sexy and work great with this look.

A perfect accessory are her large loop earrings that add a bit of luxury to the look without being overbearing. Putting a ponytail on the side is a fun and stylish alternative to the standard ponytail. If your hair is not long enough to reach around, use some hairpins in the back to hold it up.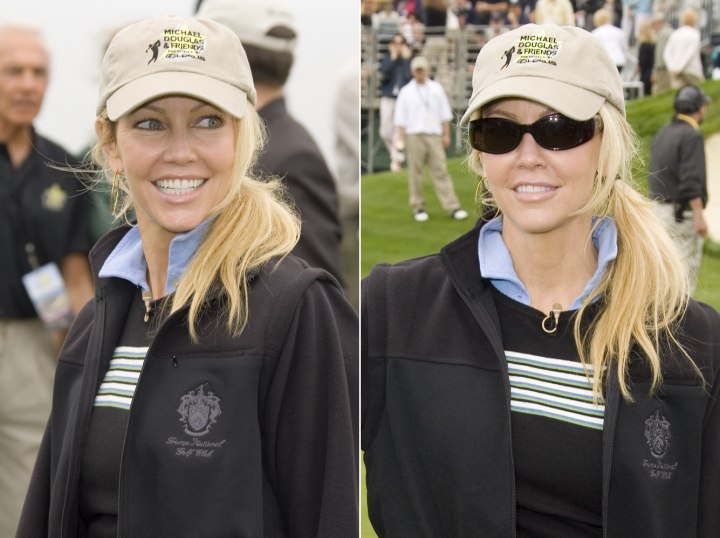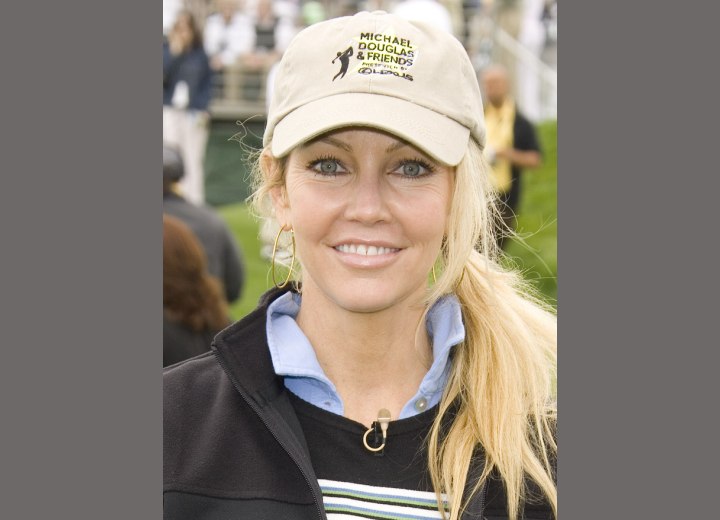 Related Post:
More Heather Locklear hairstyles