Hayden Panettiere with Short Hair

Heroes' star Hayden Panettiere said goodbye to her long curly hair and looks a bit more grown up and beautiful with her new haircut on August 9th, 2008.

The hybrid between a bob and a round cut features a refreshing asymmetry in front. The hair was cut in a steep angle from the high side partition to the ends, which were textured for a softer line around.

The crown was lifted by teasing and combing hair backwards. The smaller side was tugged behind Hayden's left ear, leaving just a small strand out as a little teaser and to avoid looking too strict.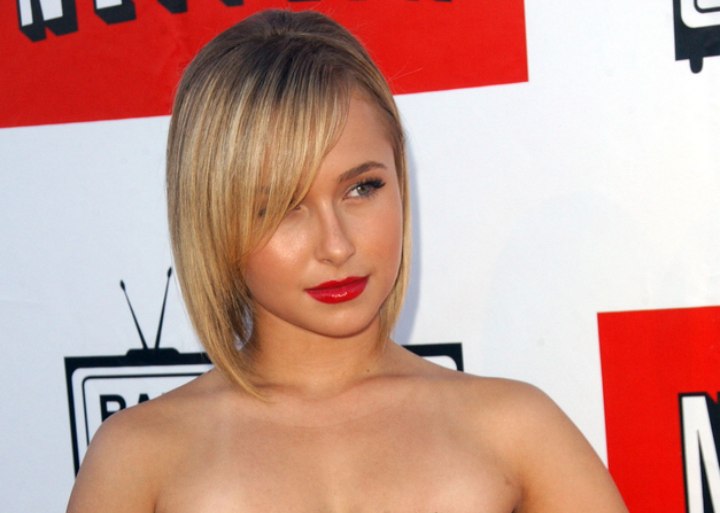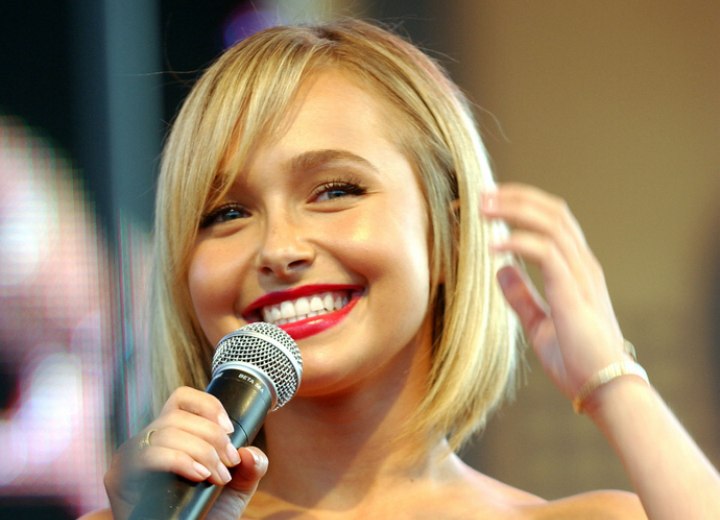 Related Post:
More Hayden Panettiere hairstyles