Gren Wells' Straight Bob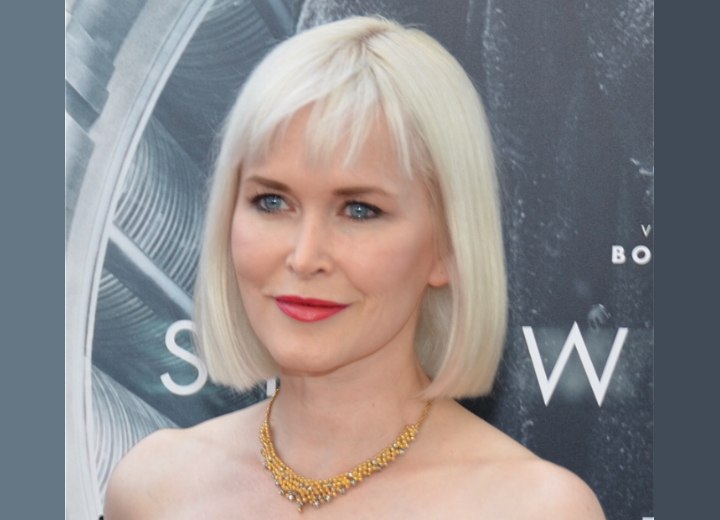 ↓ More Photos ↓

Here is a photograph of Gren Wells while she attended the 20th Anniversary Los Angeles Film Festival. Her short bob is styled straight with a slight curve at the tips, right down to the fringe. This style works best with hair that is naturally thin and straight.



To achieve this look, add blow-dry lotion and a heat protector to wet hair, before blow drying it completely dry. Always remember to use a heat protecting product when you use heat to style your hair, especially when using a straightening iron. When the hair is dry, section the hair off with clips, and start straightening the hair from the back. Work to the front systematically, ensuring that you straighten every hair strand from root to tip.

It is always easier to section the hair off in thin sections when aiming to achieve a super straight look like this one, as thin sections ensure that every hair strand is exposed to the platform of the straightening iron. Note that Glen's hair is straight, yet is curved slightly inwards at the tips of the hair. Simply turn your straightening iron slightly inward to create this curve while you're straightening. When you're finished, apply a small amount of silicone based smoothing product, which will smooth down fly-aways and create a shiny, glossy look.

Glen's hair is platinum blonde, which suits her very light complexion and ice-blue eyes well. This hair color works best on very light-skinned and light eyed people. You run the risk of looking unnatural and harsh if this color doesn't suit your complexion.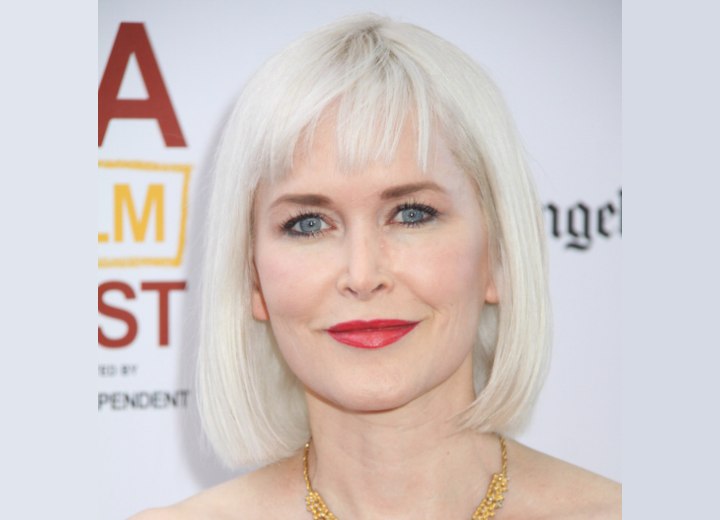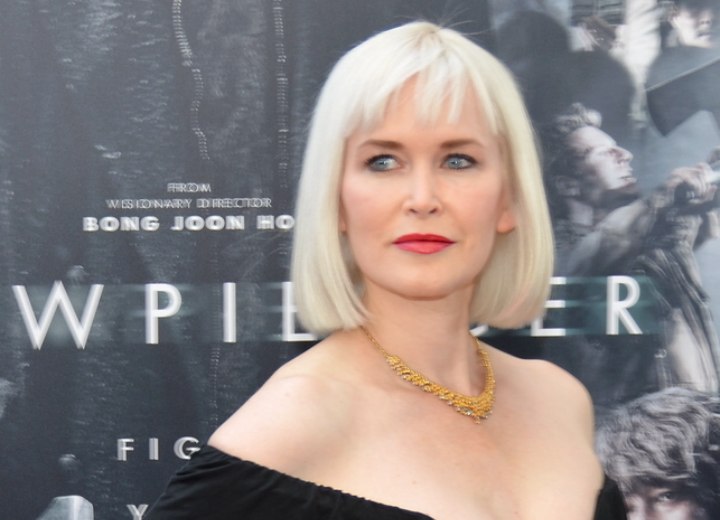 See also:
More celebrity hairstyles