Long Hairstyle with a Dip
Celebrity Gwen Stefani attended Conde Nast Traveler "Hot List Party" on April 10th, 2010 and everyone was talking about her longer hair. The top is divided with a side part that gives room for the luscious dip over one of her eyes and then flows heavily along the side. Her sides have been styled into casual coils that nest around her shoulders.


Gwen's hair color tends to lean toward a beige blonde. Her hair color is considered to be a high maintenance and the longer hairstyle gives her the added task of blowing with a large round brush and using a curling iron.

With high color like Gwen's, there is also the need for many conditioners and the best way to style her hair is to simply roll it all over with conventional rollers to smooth the cuticles out in an easier and healthier fashion instead of using the heat from a blow dryer and curling iron.

The first thing we notice when we look at Gwen are her ruby red lips that seem to be her trademark. The next thing we notice about her make-up is her heavy eyeliner and how successful she can wear it. Many women wear thick eyeliner and it takes away from their beauty. However because it is in vogue they wear it anyway and it closes in their eyes.

Her blush is applied sparsely around her cheeks and her brows have been arched to widen her eyes. Her sheer black top gives a good contrast with her blonde hair.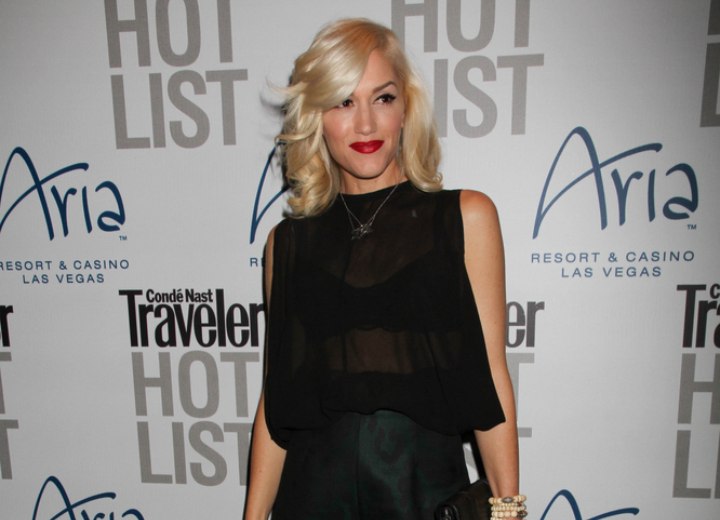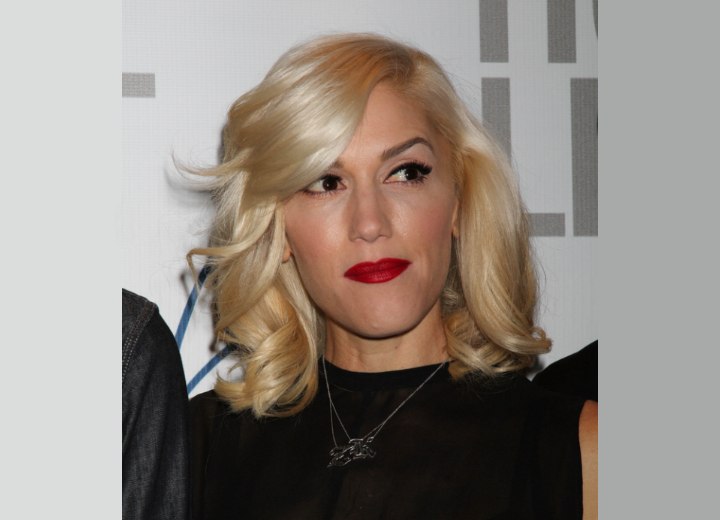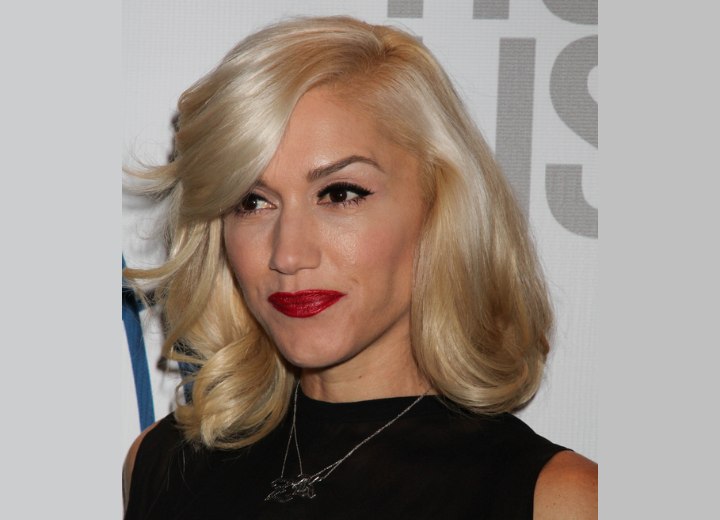 Related Post:
More Gwen Stefani hairstyles