Greer Grammer's Hair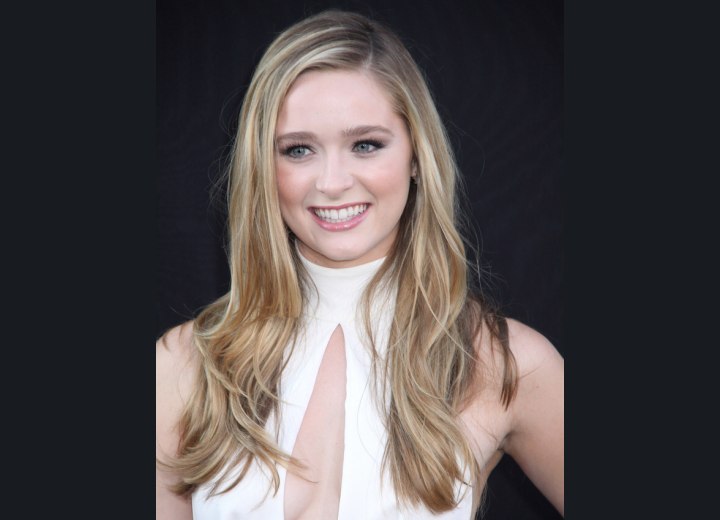 ↓ More Photos ↓

Here's Greer Grammer at "The Expendables 3" Los Angeles Premiere on the 11th of August 2014. Greer's natural base of dark-blonde hair has been finely highlighted in a half-head technique, with blonde highlights from the front-hairline to the occipital bone, creating the sunny blonde on top and the movement of the dark-blonde lengths showing through at the bottom of her hair.



Her long hair is slightly wavy, creating a flattering, informal look. To do this at home, apply blow-dry lotion and a heat-protection product to wet hair. Finger-dry the hair using the blow-dryer until hair is 80% dry. Section the hair into sections, working from back to the front. Use three large-barrel blow-dry brushes.

Working section by section, first blow-dry a section of hair straight and dry from root to tip. Then wrap the hair around the barrel of the brush and leave it hanging in the hair like you would a curler. Move on to the next section of hair and do the same, until you have three brushes curled in the hair.

Then unwrap the first brush out of the hair, and spray that section with a medium-hold hair spray to secure the large waves. Complete the whole head using this technique. Throw the head from back to front and spray a final spritz of medium-hold hairspray.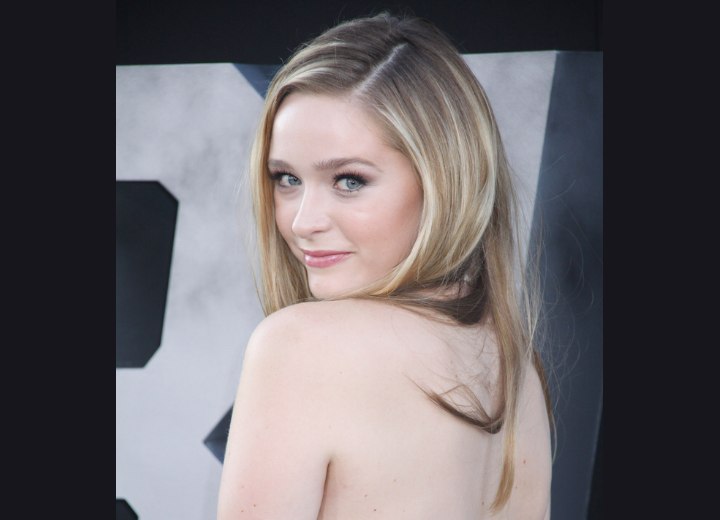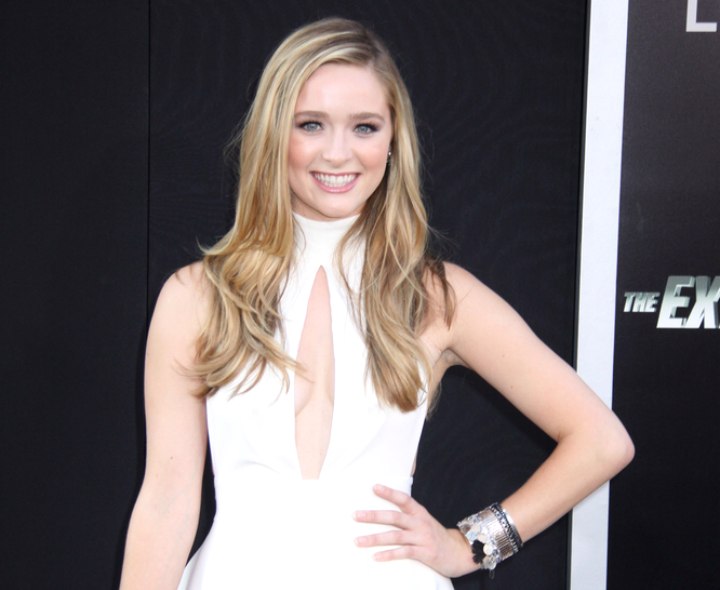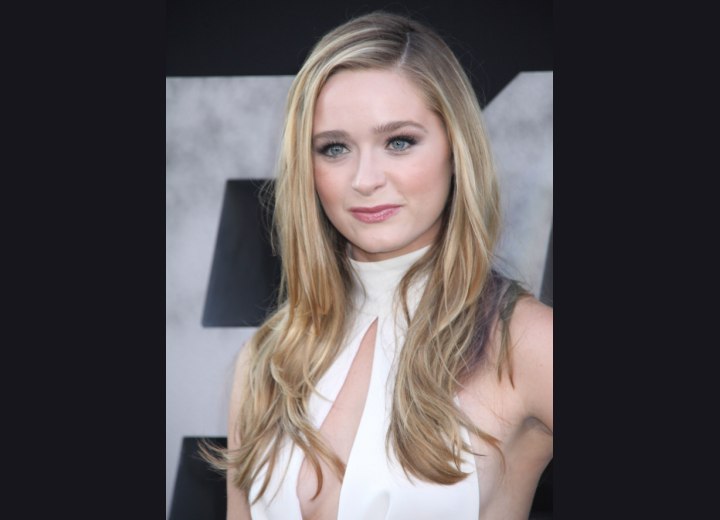 See also:
More celebrity hairstyles