Curls and Red Highlights
Gloria Estefan wearing her hair around shoulder length and full of curls, at The 2006 Cipriani / Deutsche Bank Concert Series on March 28th 2006.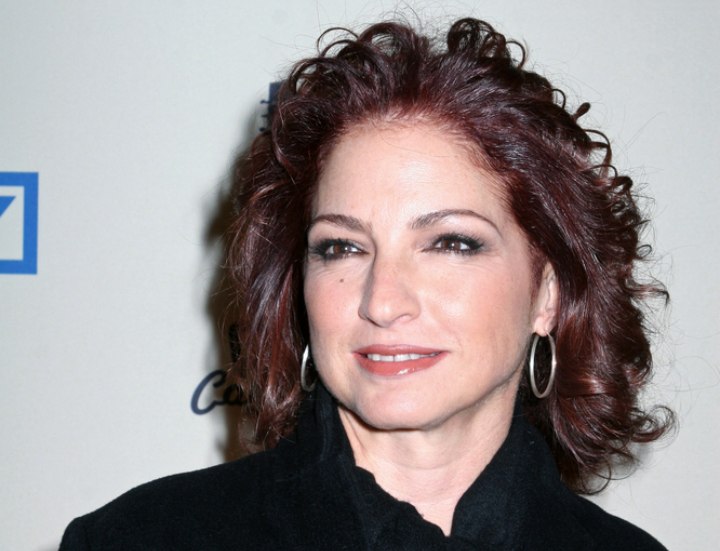 Click to enlarge

Gloria's hair has at least two red highlights, one over all cinnamon with another deeper wine color for depth.

To create the curls you can use medium rollers, directing them to go under and toward the back with a gentle brushing or combing with a large toothed comb afterwards. A hot iron can also be used but will not last as long or look as healthy.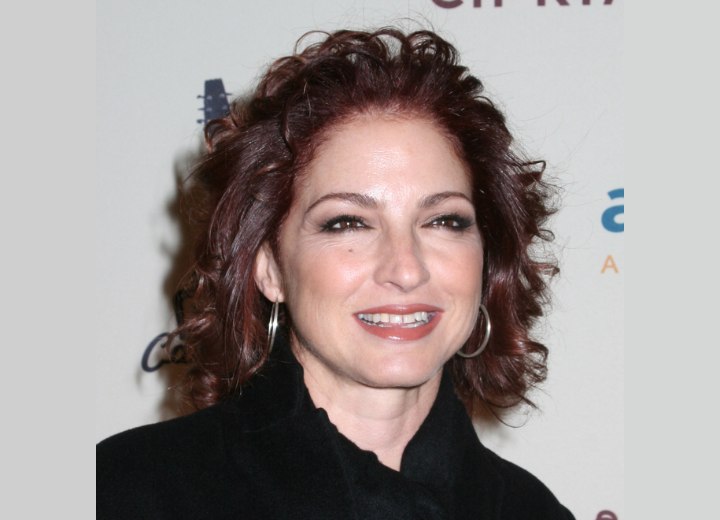 Related Post:
More Gloria Estefan hairstyles