Around the Shoulders Hairstyle
Those in trendy social circles saw Gemma Arterton at the UK premiere of "The Disappearance of Alice Creed" on April 20, 2010. She was wearing a lovely black outfit with a silver and gold necklace.


Her hair had a wide zigzag part and had been streamlined with either a flat iron or a large round iron. Smoothing serum surely followed, as we can see the individual ribboned sections that the stylist designed upon the different layers.

Her bangs were brought over to expose her pretty face with the exception of one lone sexy strand that was placed over a brow. Her length gathered around her shoulders in a thickly planned frame.

Gemma's hairstyle would be hard to maintain on a daily basis as the upkeep requires the continuation of heavy gels and styling crèmes and blown into a smooth alignment and usually afterwards there is the use of a flat iron or jumbo curling iron.

The first we seem to notice about Gemma are her lazy sexy eyes and the next thing is how her brown hair is lightened with strips of thin gold. She keeps her eyebrows into a delicate light brown. There is a light subtle smoky shadow on her lower lid with eyeliner and mascara. Her facial color is more milky than pink and there is a slight blush of light pink upon her cheeks. Her mouth is lined with a darker tone and filled in with a lighter rosier color.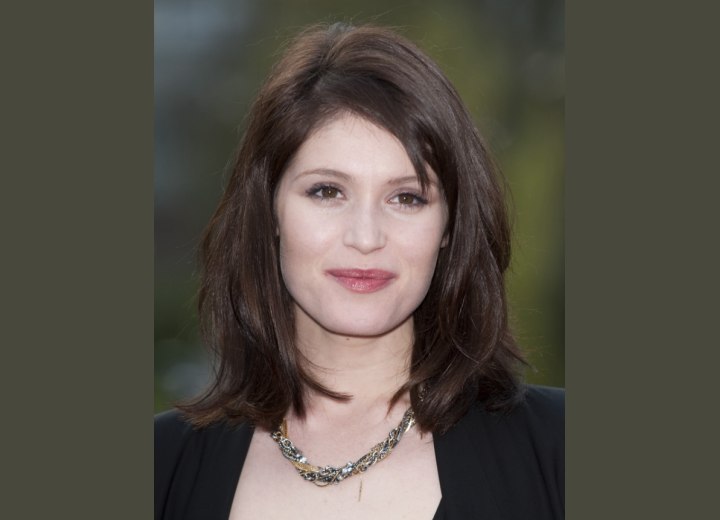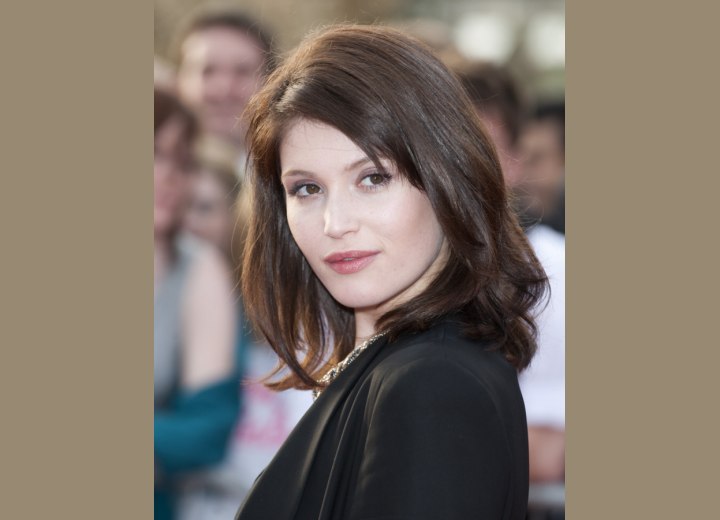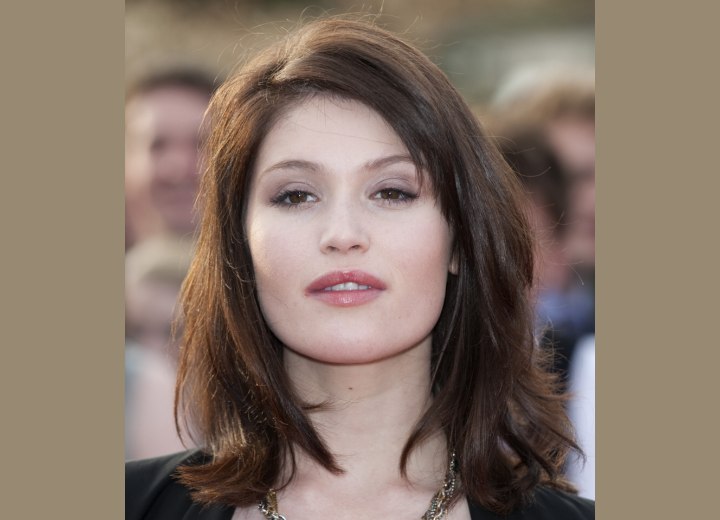 Related Post:
More Gemma Arterton hairstyles