Hairstyle with Large Rolling Curls
Cameras popped when Gemma Arterton stood in front of the photographers at the Jameson Empire Awards 2009 on March 29th, 2009.


Her medium length hair is cut in long layers and then curled in large rolling rambling curls that brush around the tip of her shoulders. Her bangs have been edged short and styled over to one side to coincide with the frame around her pretty face.

Gemma's brown eyes are completely stunning with their bewitching allure and she has the perfect amount of makeup for her almond shaped eyes with the dark charcoal shadow, eyeliner mostly around the bottom, lashes and mascara. There are a few penciled strokes in her eye brows and concealor in the inner area of her eyes. Light blush is captured and a natural fleshly pink color on her lips.

If she desired, Gemma could look quite elegant in velvet red, green or blue. Any of the winter cool colors with diamond earrings.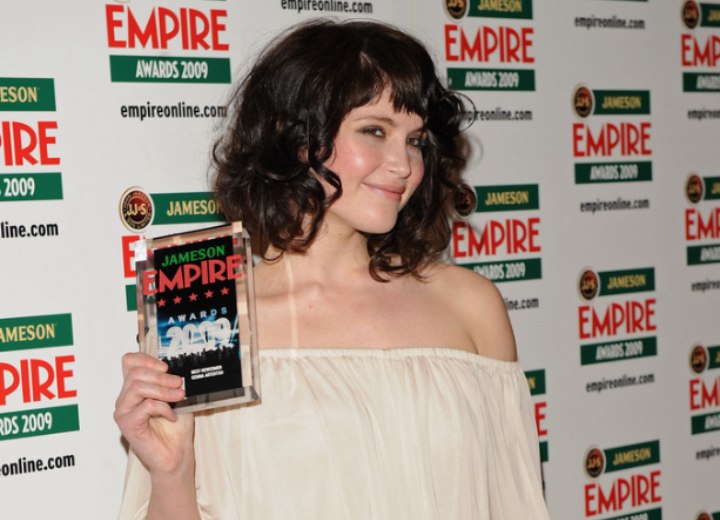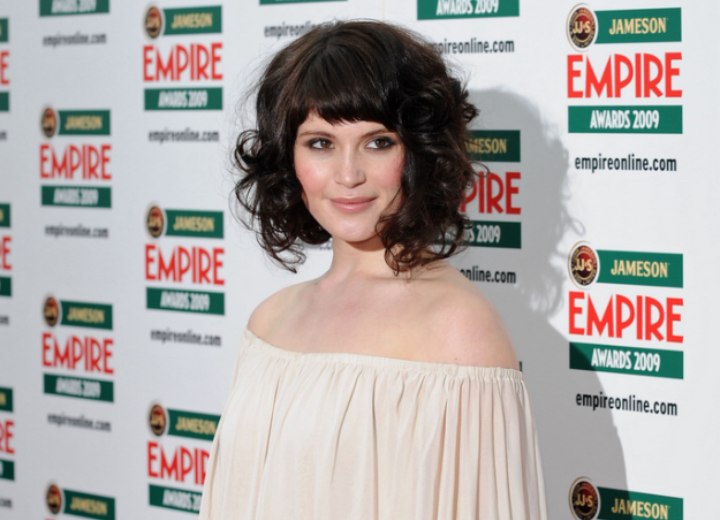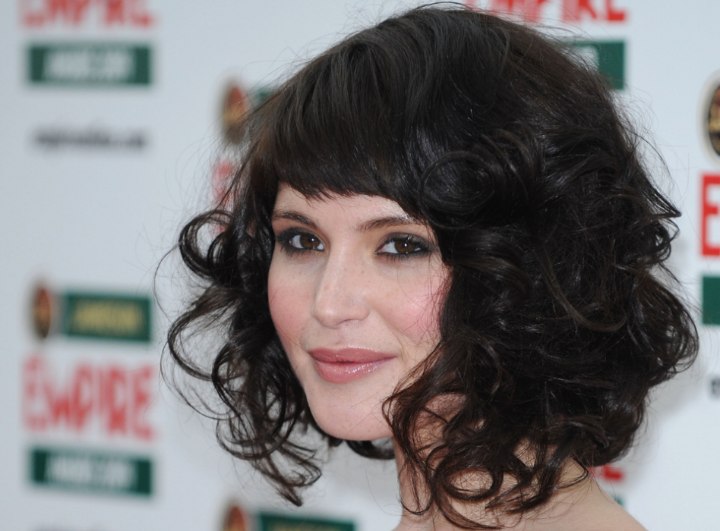 See also:
More Gemma Arterton hairstyles