Gabrielle Union's Up-Style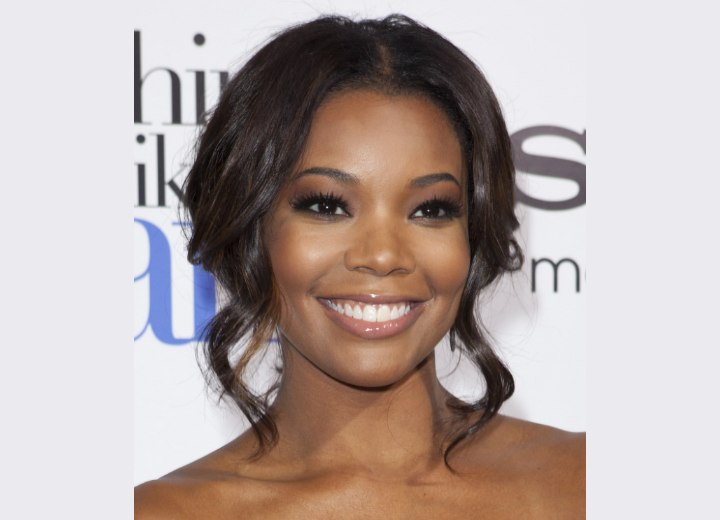 ↓ More Photos ↓

Here's Gabrielle Union at the Los Angeles premiere of "Think like a man" on the 9th of February, 2012. Gabrielle's dark brown hair is swept back from her face in to a beautiful up-style, while the loose curled tresses at the front frame her face exquisitely.



To do this at home, apply blow-dry lotion, straightening lotion and heat protection to the hair, and make a middle-parting at the front. Then blow-dry it straight, while straightening the hair afterwards from back to front, using clips to section off the hair.

The hair is first straightened before it is curled, to ensure that the hair has that super glossy effect, especially in the case of non-Caucasian hair. Once it is all straight, curl the hair with a medium- to large barrel curling iron, while once again working from the back to the front with the help of sectioning-clips.

Note that Gabrielle's front curls are curled away from her face. Once all the hair is curled, shake your hair back and forth four times, and gently comb your fingers through the curls to relax them. Then clip the hair up in an up-style at the back, leaving two curls loose at the front to frame your face. Spray the hair with a medium-hold shine hairspray to finish off the glossy look.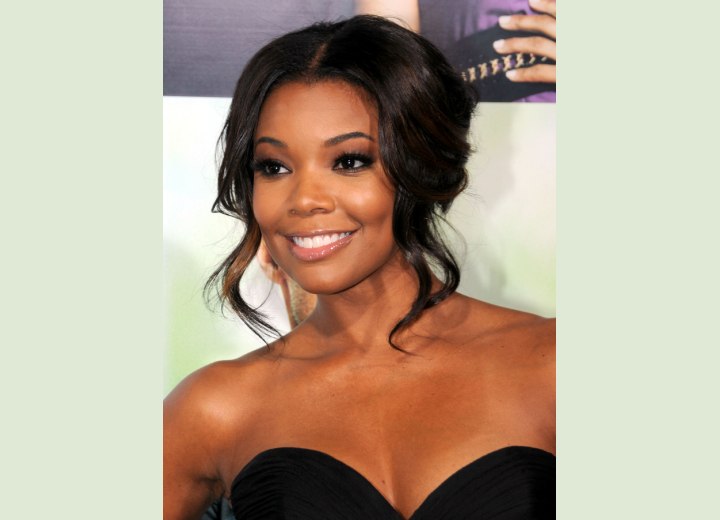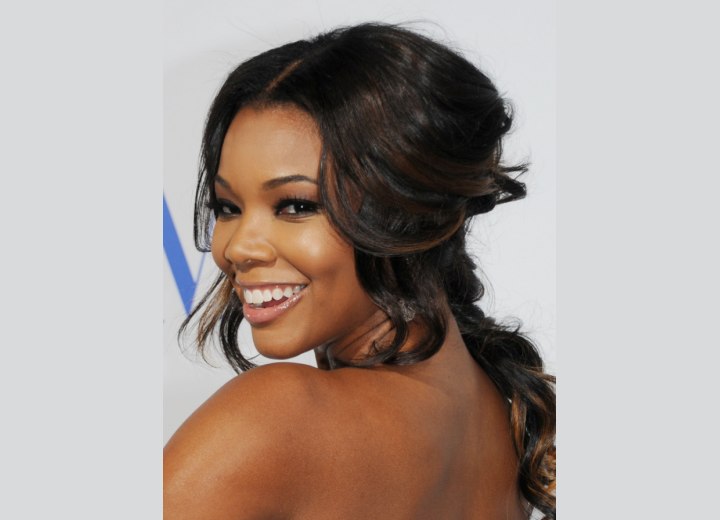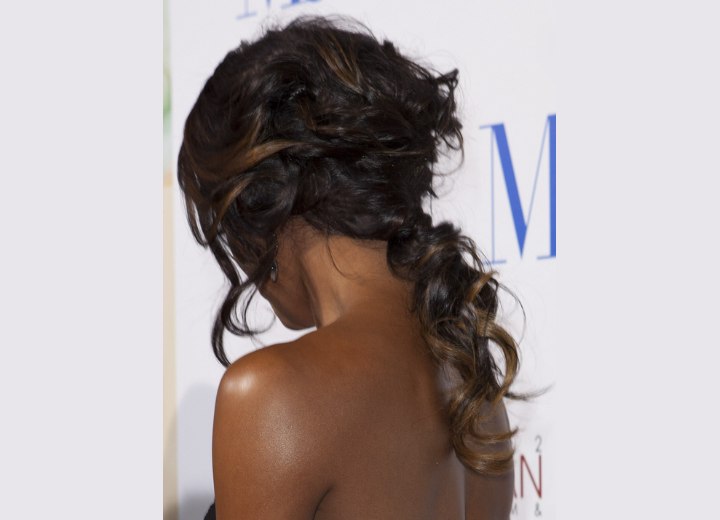 See also:
More Gabrielle Union hairstyles