Gabrielle Union's Long Hair

Here's a photo of Gabrielle Union at the Vegas Magazine Celebrates 11th Anniversary, hosted by Gabrielle and Ciroc. Gabrielle's long dark brown hair is curled quite thoroughly, falling down the sides of the face in beautifully glossy twirls. There are a different number of techniques available to achieve this look, but I'll explain the simplest one concerning black hair.

Apply blow-dry lotion, straightening lotion and heat-protection to the wet hair. Blow dry the hair completely dry and straight, as this smooth's down the hair-cuticles, creating that shiny, glossy effect. Then curl the hair from root to tip with a small-barrel curling iron, working in small, thin sections from the back to the front, using clips to secure the sections.

Spray each curl with medium-hold hairspray to keep the curl from relaxing again. Once you've finished the whole head in this fashion, throw your head back and forth a few times for the curls to settle more naturally, and then finish it off with a shine hairspray.

Caucasian hair needn't be straightened first, as the structure of Caucasian hair is thinner and more relaxed that non-Caucasian hair. This hairstyle works best with thick, long and healthy hair, like Gabrielle's. Gabrielle's dark, thick hair works beautifully with her darker complexion and eyes, showcasing her beautiful facial features perfectly.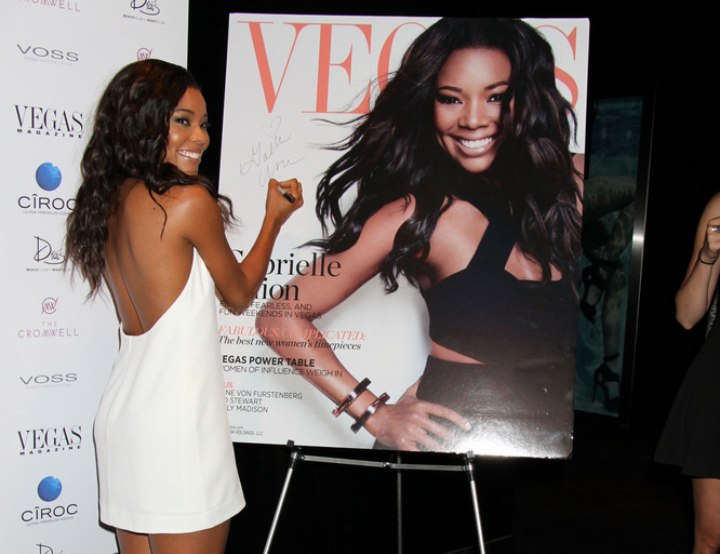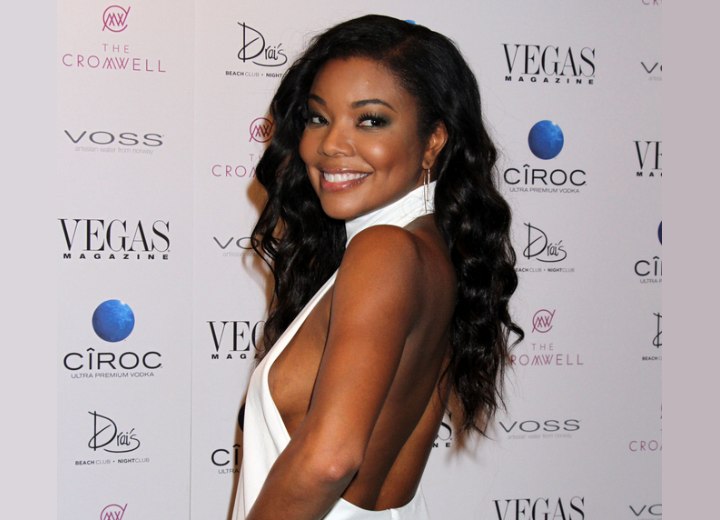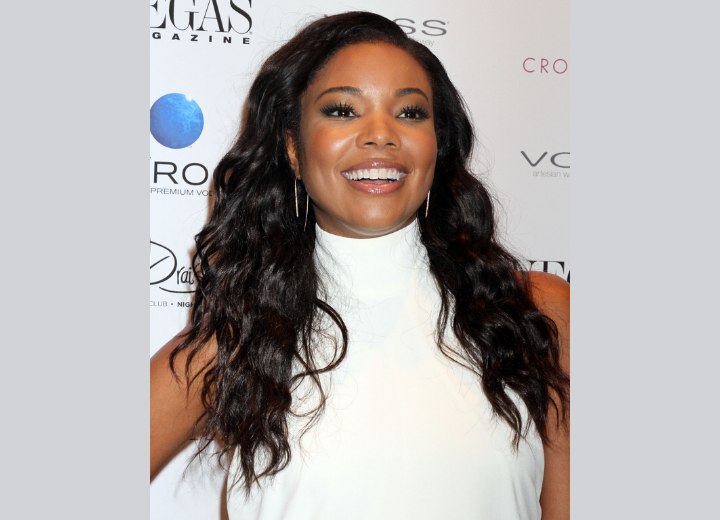 More Gabrielle Union hairstyles