Frances Fisher's Voluminous Bob

On October 18th 2014 British-born American actress Frances Fisher certainly got it right. The sixty two year old was absolutely stunning while attending the 24th Annual Environmental Awards in Los Angeles alongside beautiful daughter, Francesca.

Frances shows us she's still got "it" even after age sixty in a sleek black long sleeve knee length dress that is both trendy and age appropriate with hints of see through moments complete with black mesh and patches of leather.

Fisher's voluminous bob is really a work of art. It was created to start, by putting a blow dry cream on damp hair and then separating the hair at the crown area. Then a root lifter is sprayed to boost the roots up off of the scalp and blow dried in an upward motion. This step takes place of back combing and is far less demanding of the hair. Next, Fisher's hair was sectioned starting at the bottom and round brushing each section as we go up.

After a section is blow dried with the manipulation of the round brush and given the opportunity to cool down, a hint of hair spray is utilized to be certain that each section does not lose its full ability for volume. The front pieces are round brushed under to frame the face while the back pieces are round brushed outward for a fun flip.

Her bangs area is parted off from the side and round brushed in sections over to the right s ide, making for a youthful side swept bangs look.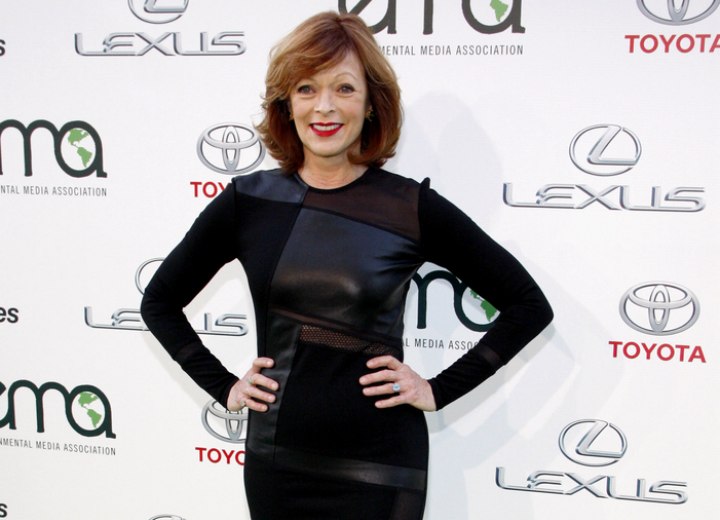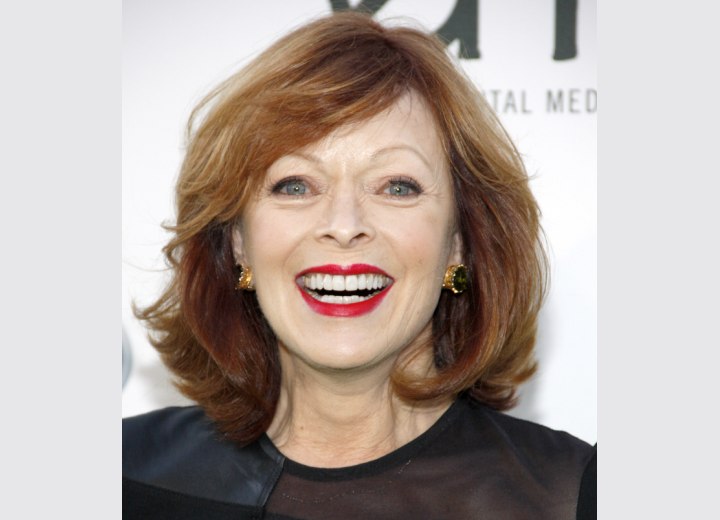 By: Amber Bunyea
See also: More Frances Fisher hairstyles