Long Shattered Haircut

The soap opera star, Finola Hughes appears to be channeling her inner rock star with this incredibly unique hairstyle (November 30th, 2005). This cut and color is certainly not for the faint of heart. Finola rocks a long shattered cut with tons of layers and contrasting colors.

A rich warm brown is the base on the top. The medium brown color is warm and almost appears to have flecks of copper. The bottom is broken up with platinum chunks of blonde peeking out through the layers. Another thick blonde streak highlights her full side bangs.

This chocolate and vanilla swirl effect is a very bold choice and definitely makes a strong statement. Keeping the light pieces around the face help brighten up the face. The length and layers are cut in a staggered pattern to show off tons of jagged texture. Hair is parted to the side and then bangs are cut with a razor right at the cheekbone.

If you want to try out her contrasting hair color try clipping in some pale white extensions under your top layers of hair. This way you can experiment temporarily before plunging into bleaching out your hair. Use a flat iron to style.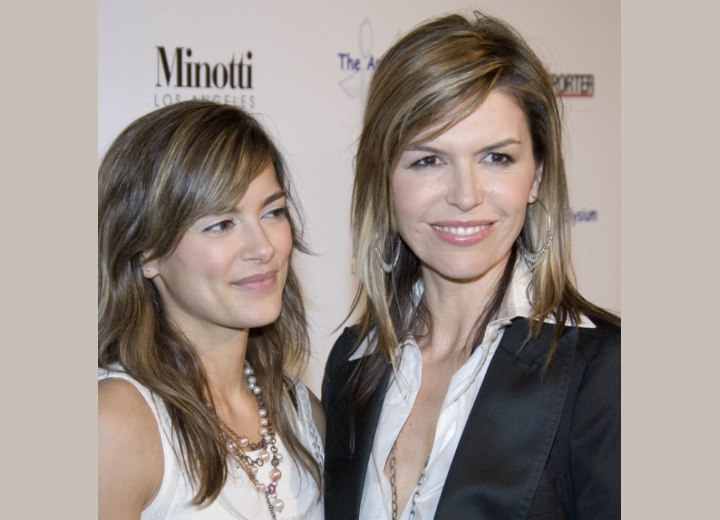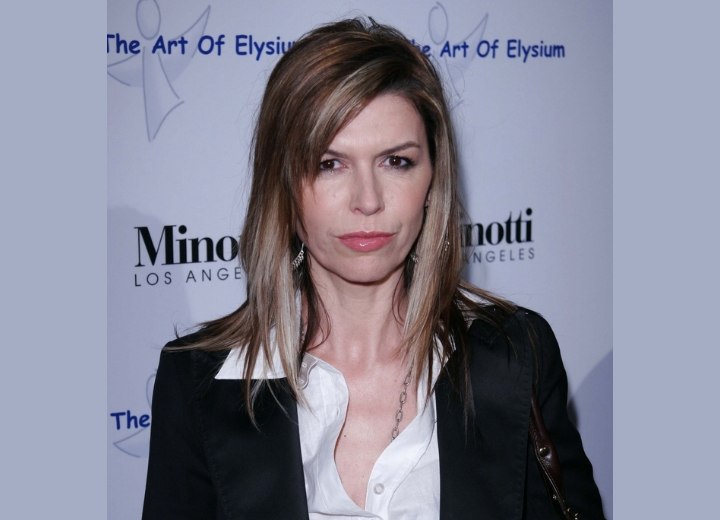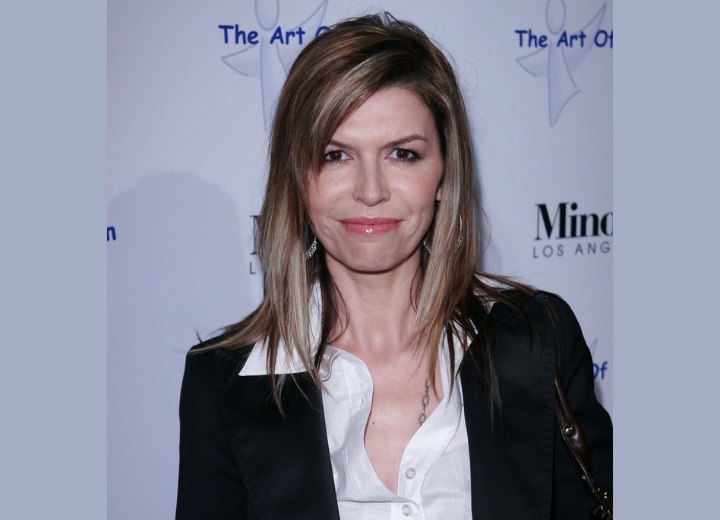 Related Post:
More Finola Hughes hairstyles