Short Below the Ears Haircut

SOAP Net's "Night Before Party" in Hollywood on June 19th, 2008 found Farah Fath walking in with her hair dark and her top a bright canary yellow.

Her hair was cut short with slithered ends that rested just below her ears. There was a heavy side part that began closer to her crown then her forehead. The top was back brushed and brought over for the pouf, while the bangs were loosely placed toward one eye. The back was spread with wings just up from her neck.

Her hair color is a deep brown with reddish mahogany ends. Her eyebrows match her hair ends and she is wearing a cool slate eye shadow with eyeliner, lashes and mascara. Farah has a small amount of bronze and her lips are tinted a light white fleshly pink.

Farah's lends a rich spicy appearance with her dark reddish hair and her yellow top and long earrings. Tip: always think about the color combination with your hair versus the color of your dress.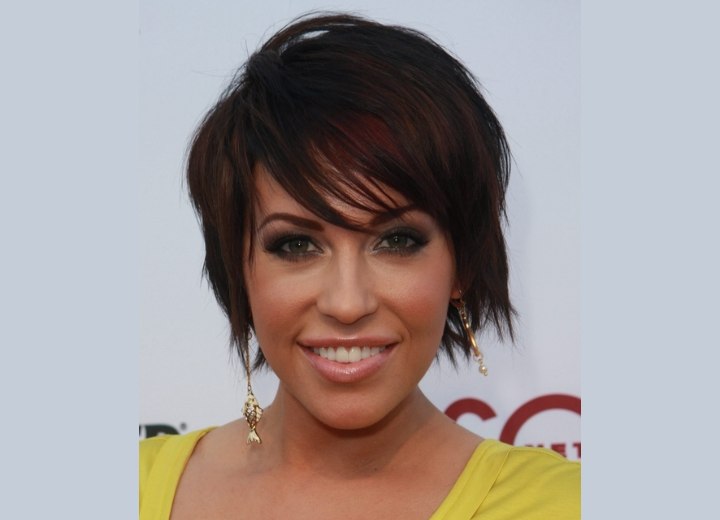 Related Post:
More Farah Fath hairstyles