Uncomplicated Short Hairstyle

Farah Fath was at the 2010 Daytime Emmy Awards Official Pre-party in Las Vegas on June 26, 2010. Her light blonde hair was worn in a short straight shaggy style that cuffs around her collar and dips below only a fraction away from her ears. Her bangs present a peek-a-boo encasing that stripe over her eyebrows and arrows around her eyes.

Farah's hairstyle is a soft and uncomplicated task. Wash, condition and apply your styling lotion and a quick blow dry will find this hairdo finished in about 7 minutes or less.

Many times when you have a dynamic color like platinum blonde, a vivid red or blue black, it can be fun to see how your hair corresponds with the colors you will wear. For example Farah's black dress makes her blonde hair pop, as would the color red.

Her make-up is another form of artistry with the blending of light and dark eye shadows, the light frame of the brows, darker eyeliner and with the lashes and mascara combined is all expressive facial design to make the most for the wearer.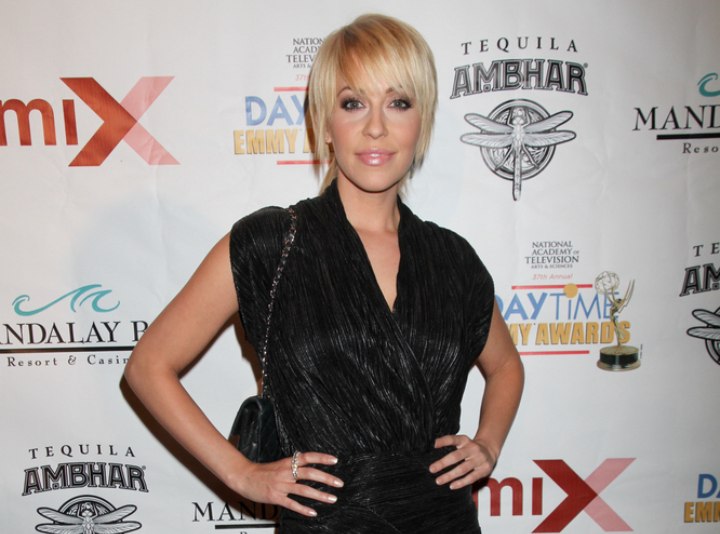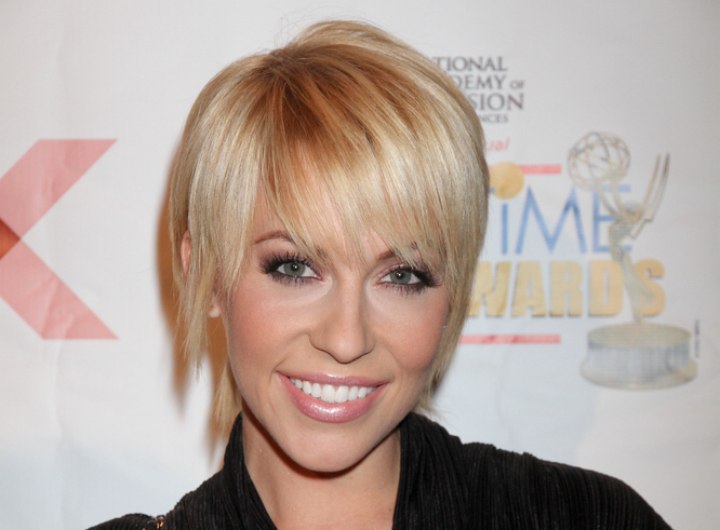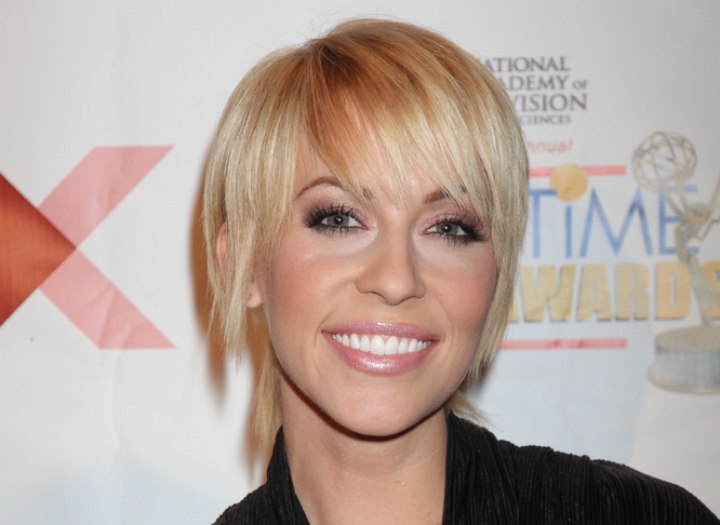 See also:
More Farah Fath hairstyles