Very Short Bleached Hair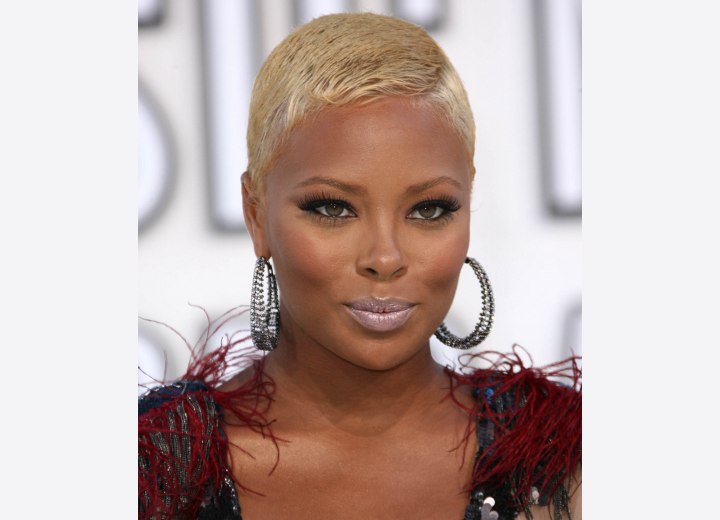 (Scroll down for more photos ↓)

Those that are used to seeing this actress usually see Eva Marcille wearing her hair in a medium length, in various shapes and hairstyles. She blew everyone away when she showed up with her sexy boy cut and her very short hair bleached up close to a platinum blonde.



The longest section on her whole haircut is the small area just above her forehead where it is combed over. This hairstyle is not only sexy, but good when you are in a hurry and a busy girl like Eva.

Her makeup gives us an emphasis on her dark eyes with heavy eyeliners and shadows that present a cougar appearance. There is also blush on her high cheekbones and a darker brown line just under her cheeks to bring out those prized high bones. She is wearing white lip color that goes well with her large round earrings and the red fluff.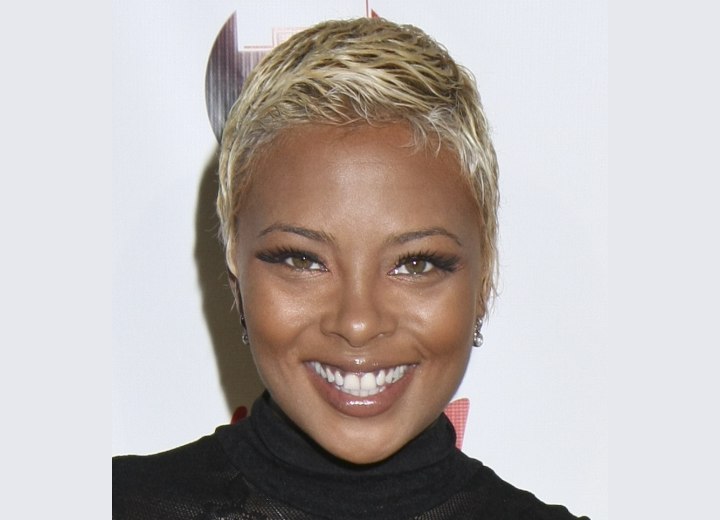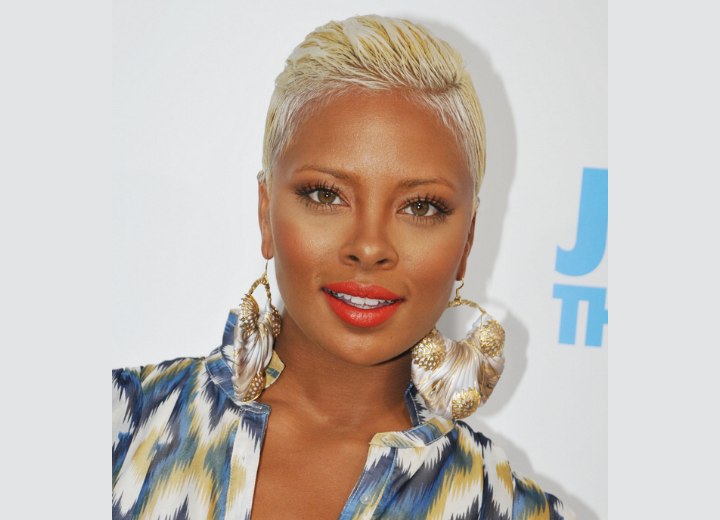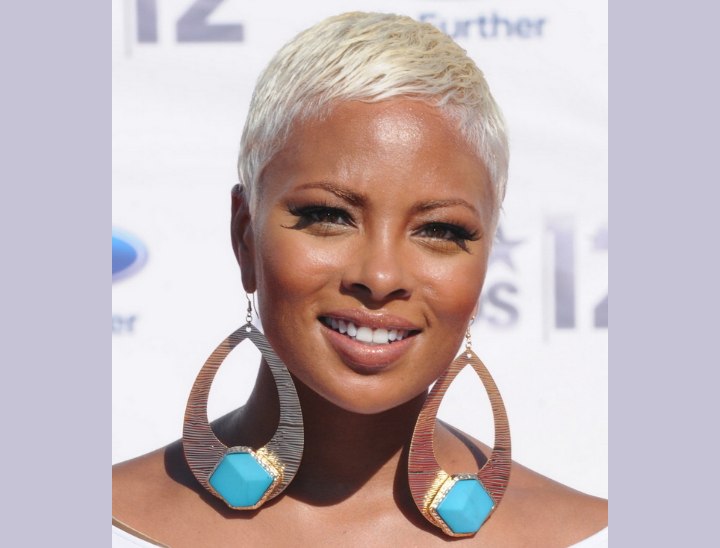 Photos by PR Photos

See also: More Eva Marcille hairstyles