Long Straight Hairstyle and Widows Peak
Desperate Housewives celebrity Eva Longoria has an attractive widows peak giving her long straight hairstyle individuality and appeal (February 8th, 2007). Her hair is worn in the ever popular craze of long layers with the top half centered and the sides roughly textured with zigzags lacing her neckline and front.


For an unequaled style, begin with clean dry hair. Section your hair off in the crown, middle and the lower back and then clip up the sides and top. Blow your hair from the bottom section working your way upward, using your large vent brush. When on the sides bring the hair toward your face.

Bring the top over to one side. Complete this process until everything is dry. Apply hot sets or what has worked well for you and use about a two and a half inch round curling iron and curl toward the face. Curl under in the back. You are ready for the jazz, lady!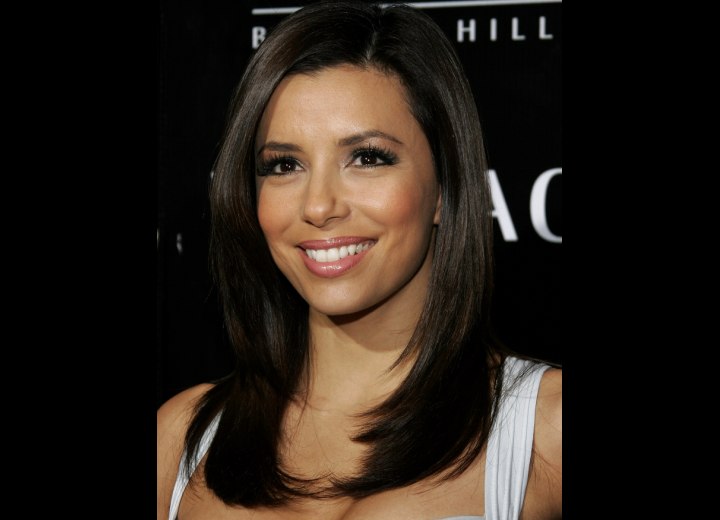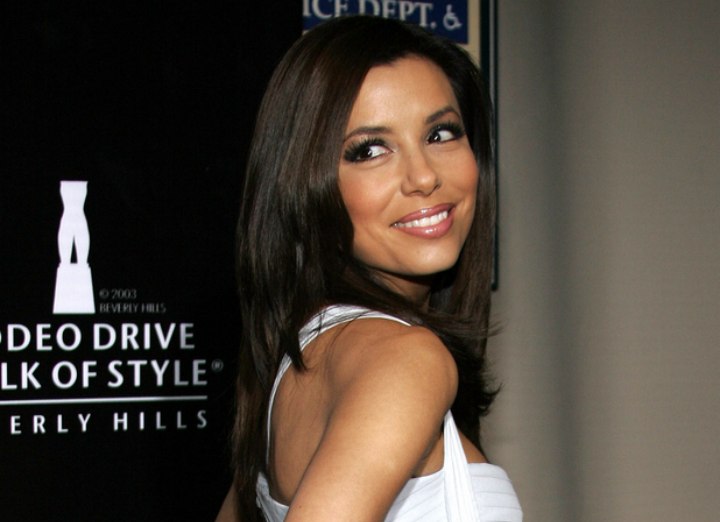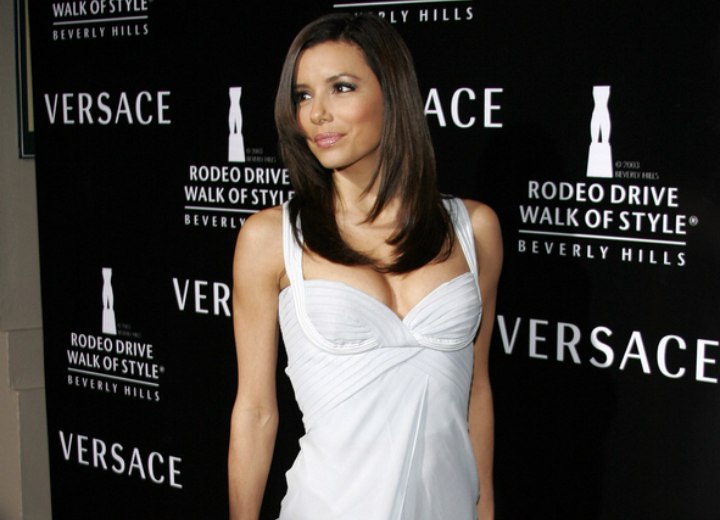 See also:
More Eva Longoria hairstyles