Hair Styled Up with Braids
Estella Warren was seen at treats! Magazine Launch Party in Los Angeles on February 24, 2011. Her hair was worn up with an angled part that separates her sections in a clean smooth design that was twisted back into braids in the back and fastened in the center.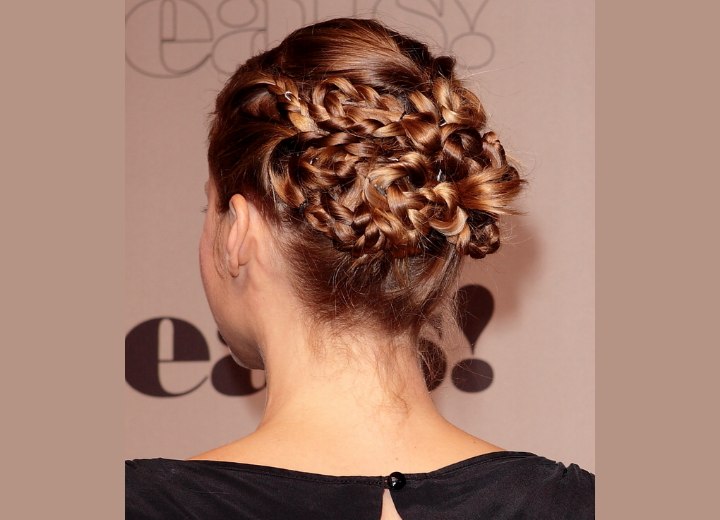 Click to enlarge

Braids are always considered to have a touch of elegance when worn up. They are simple to create and something you can do for yourself.

Estella has a round/oval shaped face that is defined by her subtle arched eyebrows, light warm shadow, eyeliner and a small amount of smudge in the outer corner of her eyes.

There is bronzing and blush along her forehead and cheekbones. Her lip color is set with a pink mauve. Her dark silk top was a good choice with her hair styled up. Gold or silver earrings and a necklace would have been the perfect accessories.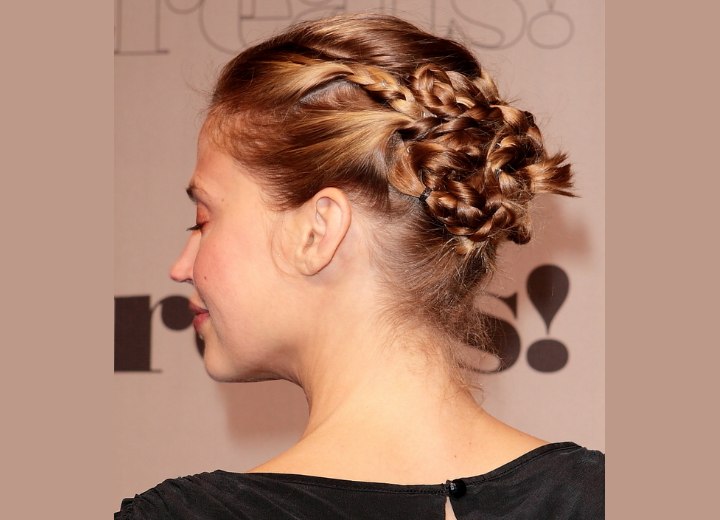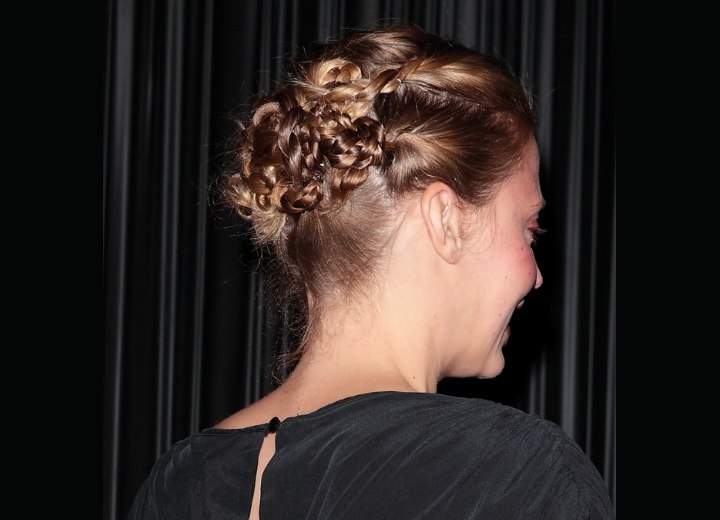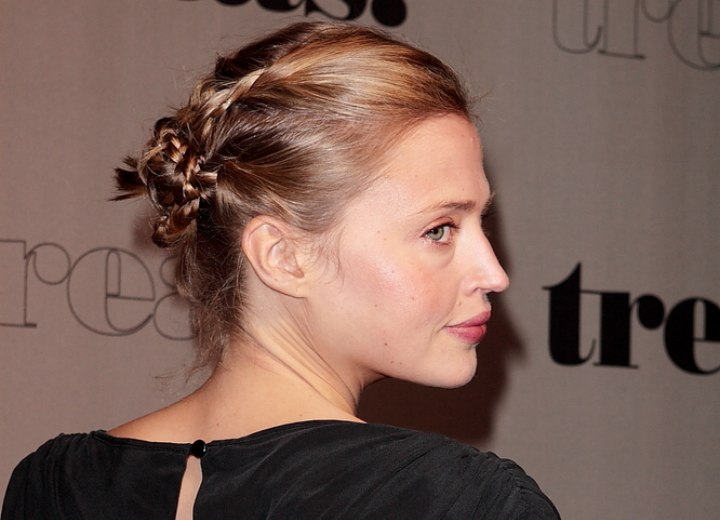 Related Post:
More Estella Warren hairstyles