Simple and Quick Short Hairstyle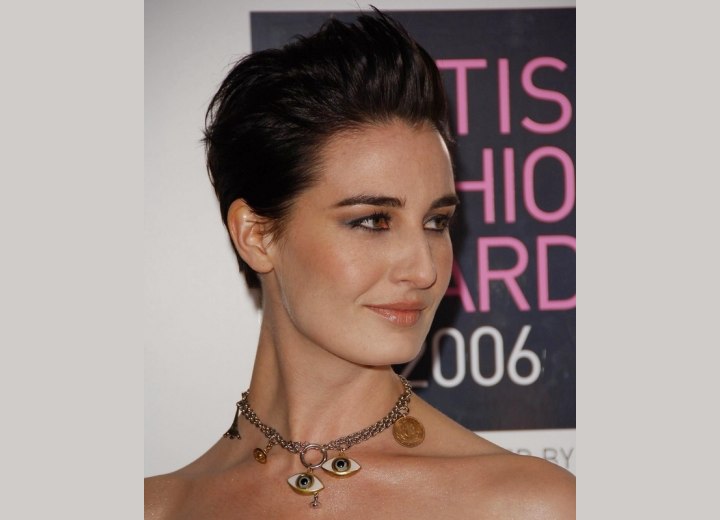 Click to enlarge

Check out how Erin O'Connor wore her hair back in November 02, 2006 at the British Fashion Awards. Very short with the back cut up along her nape and the sides around her ears. All of the hair is styled away from her face to offset her gorgeous eyes. The top and the crown are the longest areas of hair on her head with the top in a high crest.

Her dark brunette hair is a stunning looker with her attractive rich brown eyes. Her makeup was worn in a well blended matted finish with lovely medium width eyebrows. There was a warm shadow with dark eyeliner and lashes and mascara. Blush was feathered on her upper cheeks and her lip tone was a light frosty tawny.

Erin's short hairstyle is simple and quick. A blow dryer can be used when in a hurry or a glossy gel can be run through the hair and allowed to dry. Either way you are in a win situation. Her attractive necklace is befitting of an Egyptian Princess, but where are her earrings?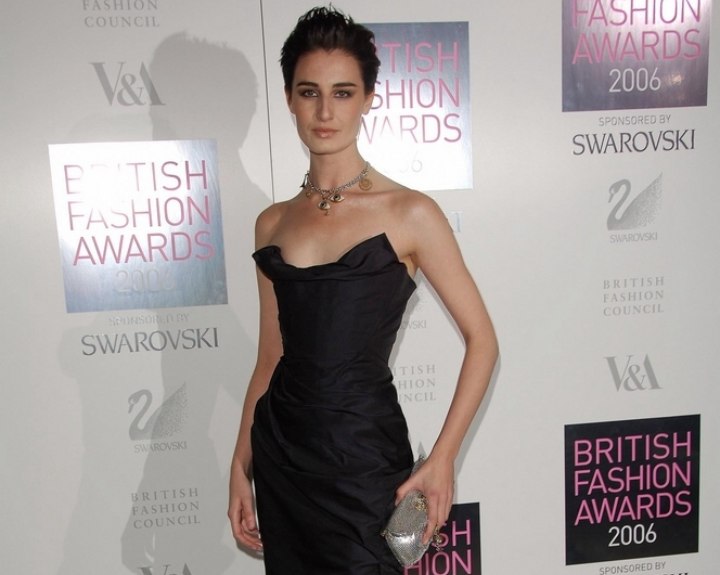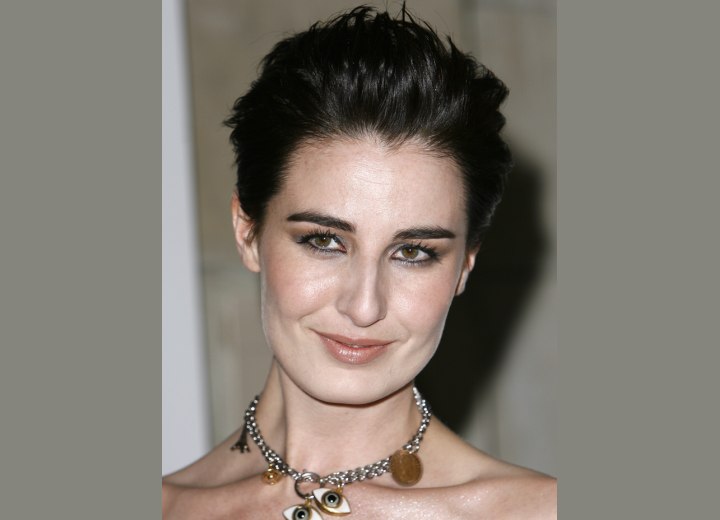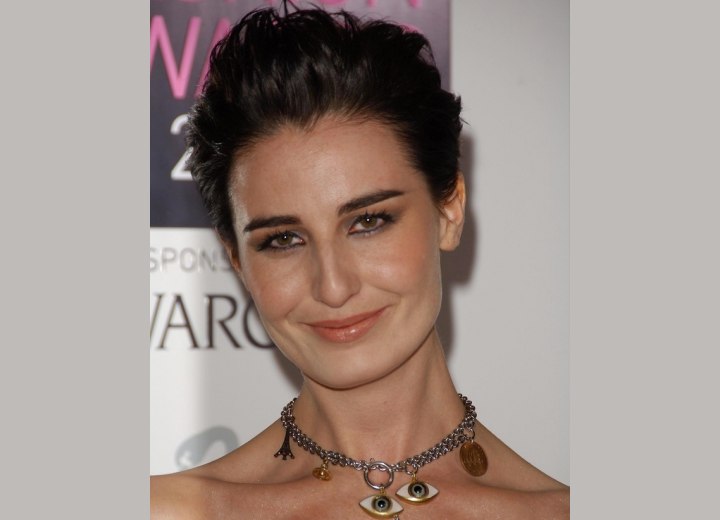 Related Post:
More Erin O'Connor hairstyles