Carefree Shag Hairstyle
Enya at the Warner Music Groups Grammy After Party on Fabruary 11th, 2007. She is wearing her dark brunette hair short in a conservative shag cut. This means that the top and crown is shorter than the back or the sides. This is a very easy carefree style to maintain depending upon the texture of your hair.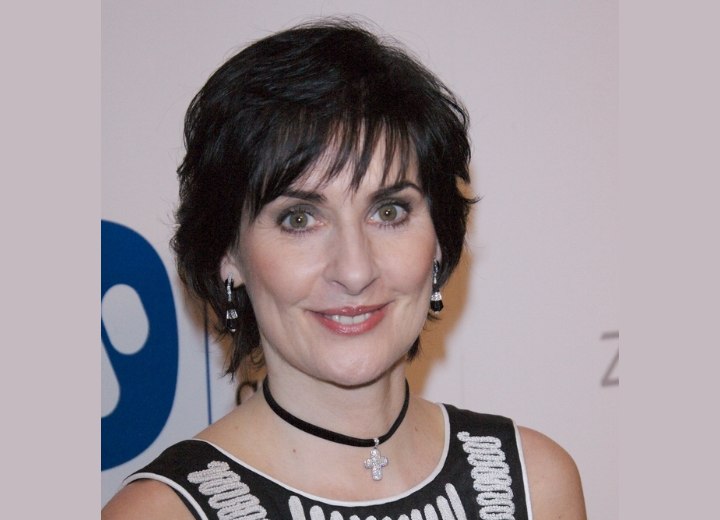 Click to enlarge

Some take the time to apply a good gel or styling lotion and would like a little bit more volume and use their blow dryer while moving the hair with their hands where they would like it.

Others, prefer a more smoother style and use a small to medium sized round brush moving back away from the face and still careful to cover the ears. The option is yours. A few wisps on your forehead and it's as simple as that. Spray.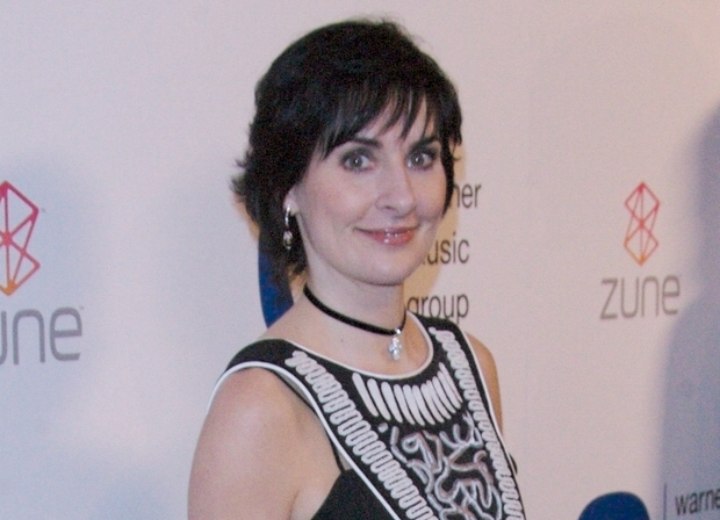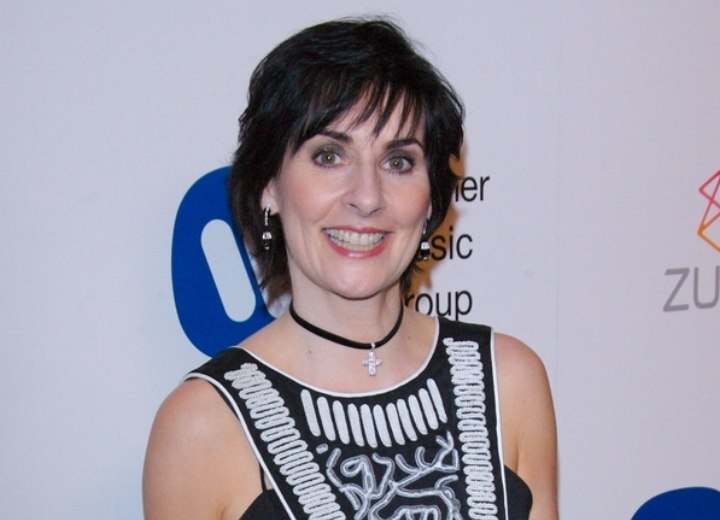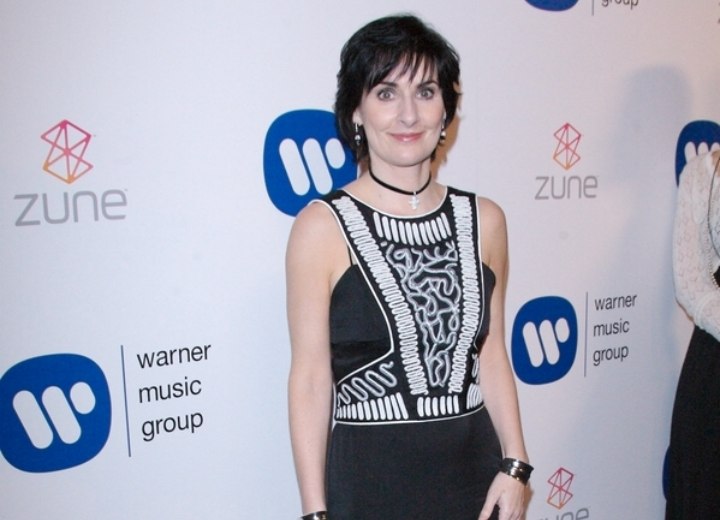 Related Post:
More Enya hairstyles