Emmy Rossum's Low Braid

Here's a photo of Emmy Rossum at The Onyx and Breezy Foundation "Saving Tails" fundraiser on the 13th of April, 2013. Emmy's dark brown hair is swept back in a low braid that's been pulled wider, while her shorter bangs are clipped to the side. This hairstyle is laid back, unique and modern, just like Emmy.

To create this look, part your hair to the side at the front and merely braid your hair in a low braid at the back, slightly to the side of your head. When you've finished the braid and secured it at the tip, simply pull the braided sections slightly apart so that the braid spreads out in width.

This is easier to do when you have longer nails, as you'll often notice that hair-stylists tend to grow their nails a bit to aid them while styling and finger-combing hair.

Emmy used dark-colored clips to control any stray or shorter hair at the back, making sure that these won't fall loose and ruin the braid. Run a straightening iron through strands that you can't get into the braid to create the glossy effect that Emmy has. Also straighten your bangs and secure it to the side with a simple clip or two, like she had done to keep her hair from falling to her face.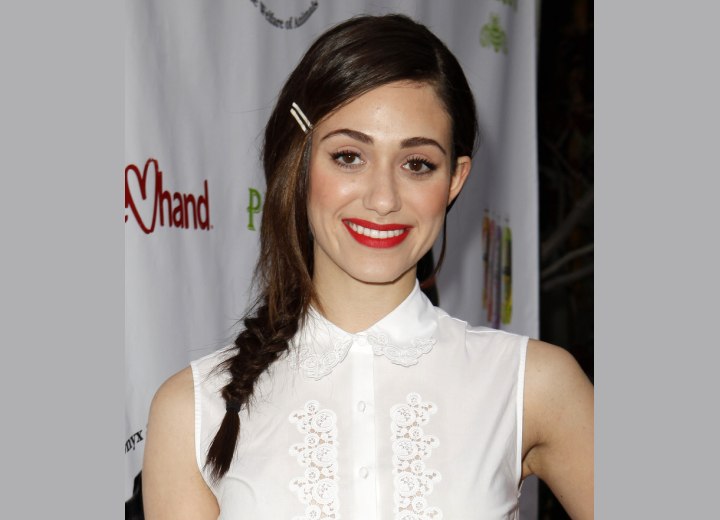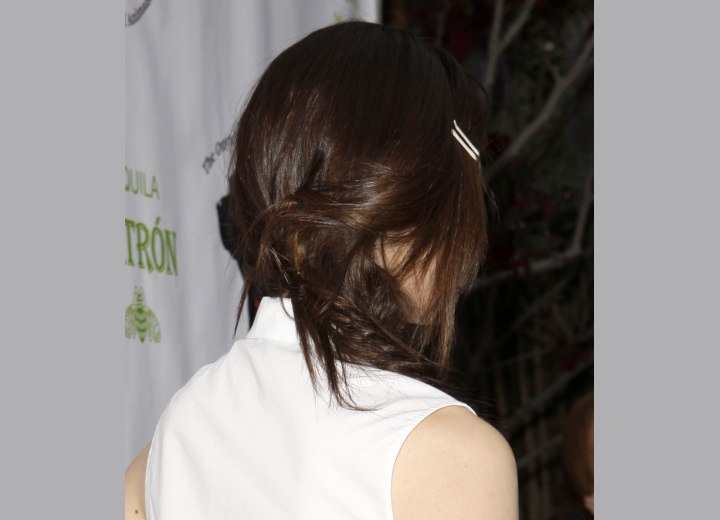 More Emmy Rossum hairstyles