Emma Willis Pixie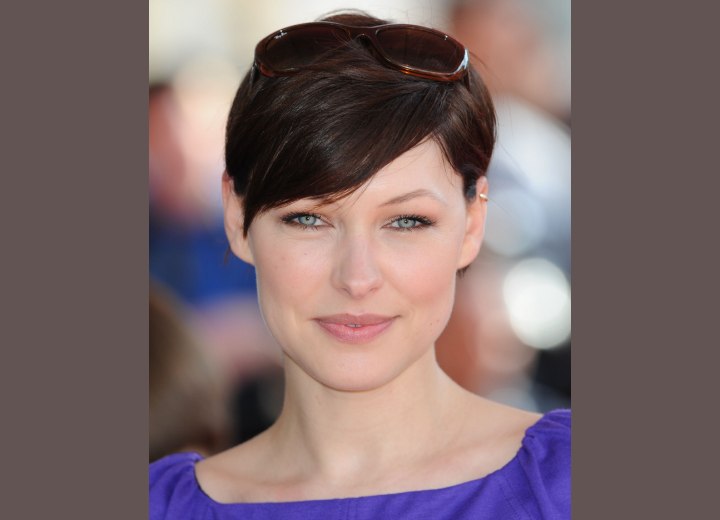 ↓ More Photos ↓

Emma Willis looks stunning at the 2011 Prince's Trust and L'Oreal Paris Celebrate Success Awards in London. Her short pixie haircut is cropped in the front and styled close to the head in the back.



Swooped bangs on the right side of the head and hair smoothed behind the ear create a sense of elegance and a dashing appearance. Layering at the back of the head shows off the sharpness of the haircut. Her brown hair color complements her skin tone and purple zipped back dress.

With sunglasses worn on the top of the head and a stud earring at the top of the left ear. The front of her dress is simply made and she wears it with black pumps.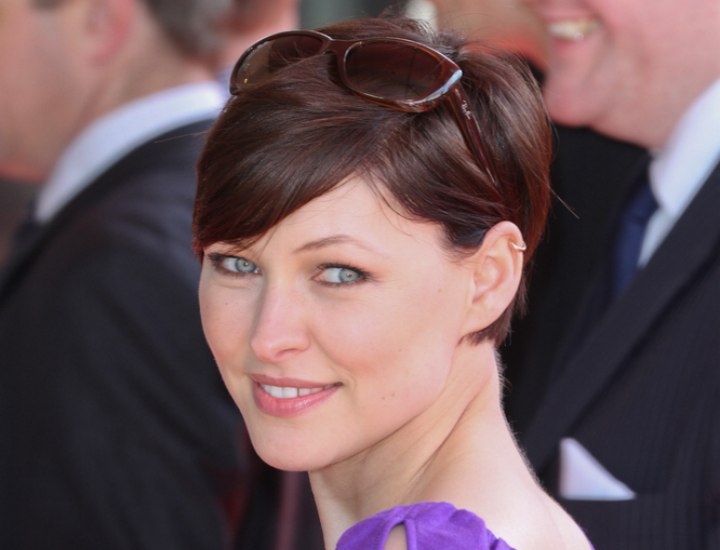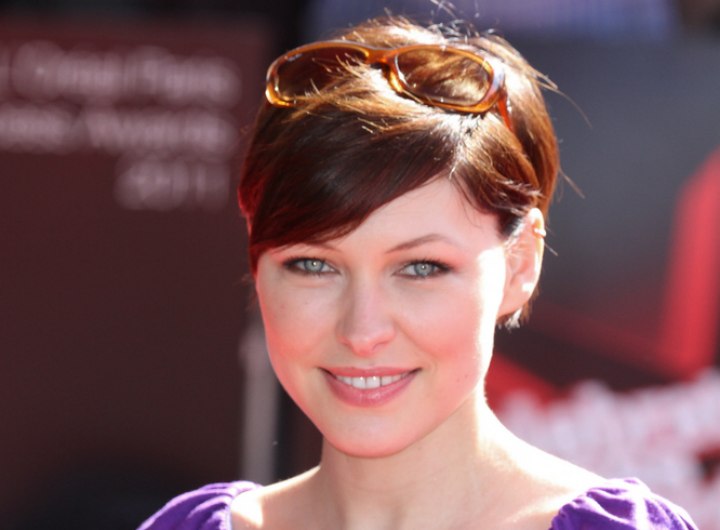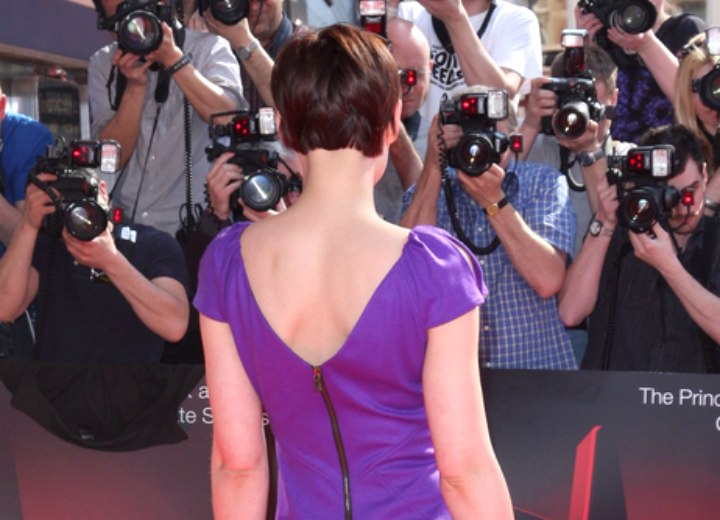 See also:
More Emma Willis hairstyles