Petite Elfin Haircut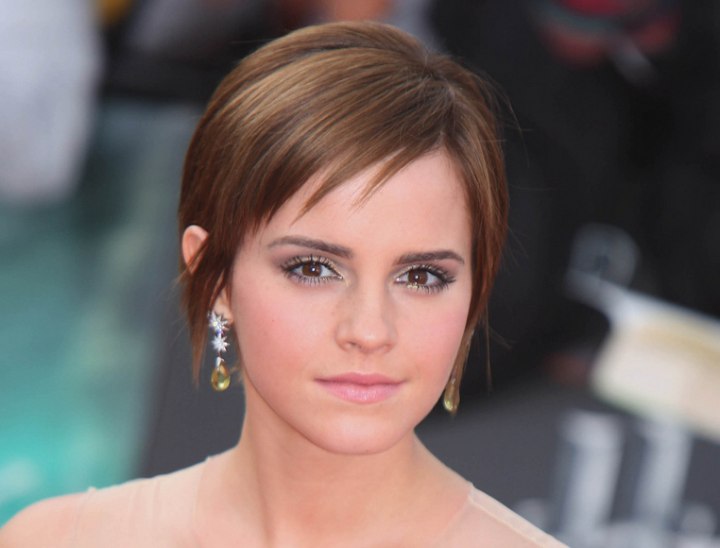 (Scroll down for more photos ↓)

Popular Emma Watson is well known in the Harry Potter films and while she attended the World Premiere of "Harry Potter and the Deathly Hallows Part Two" some have wondered what her height could be, there is talk that she stands anywhere around 5'2"- 5'5". Whatever height she really is, she looks petite because she is thin and small boned and wears a petit elfine haircut.



Her short hair goes hand in hand with her overall appearance and has become her signature hairstyle. Her hair is smooth and goes straightly down over the side of her forehead, with a few small long strips in front of her ears. Her back is also capped with a small amount of fringe around the nape.

Emma keeps her makeup simple with a light matt foundation, darkened eyebrows, light beige and smoky shadows, eyeliner, lashes and mascara. There is a touch of color on her cheeks and a light white pink on her lips. Her drop earrings are a graceful and delicate touch for the event.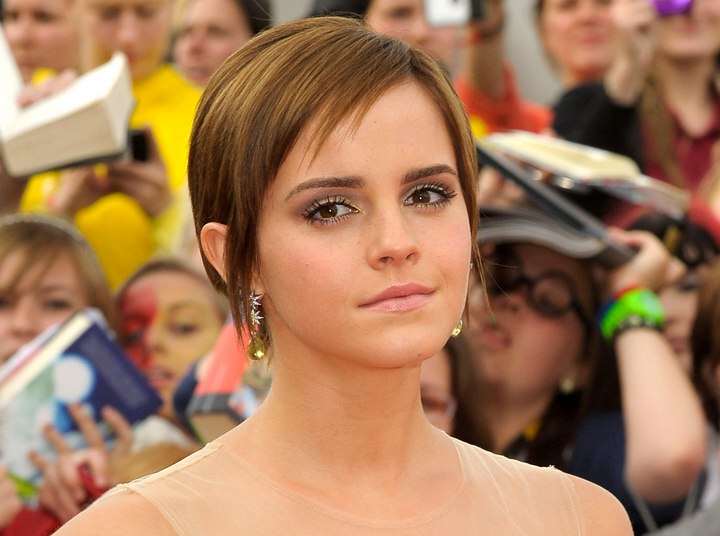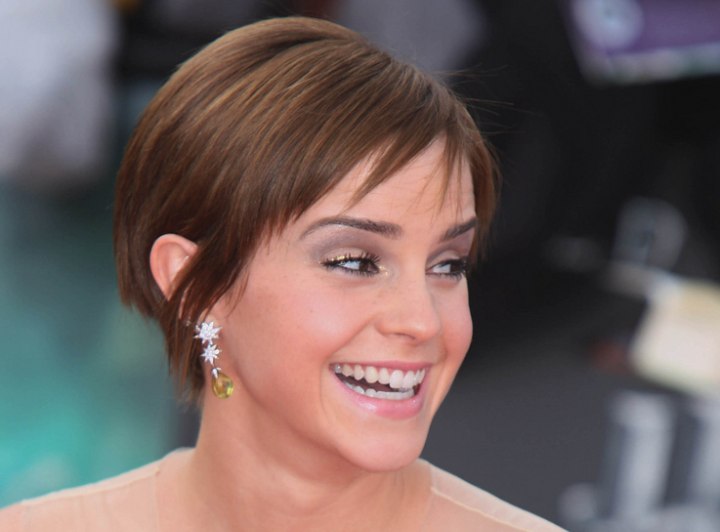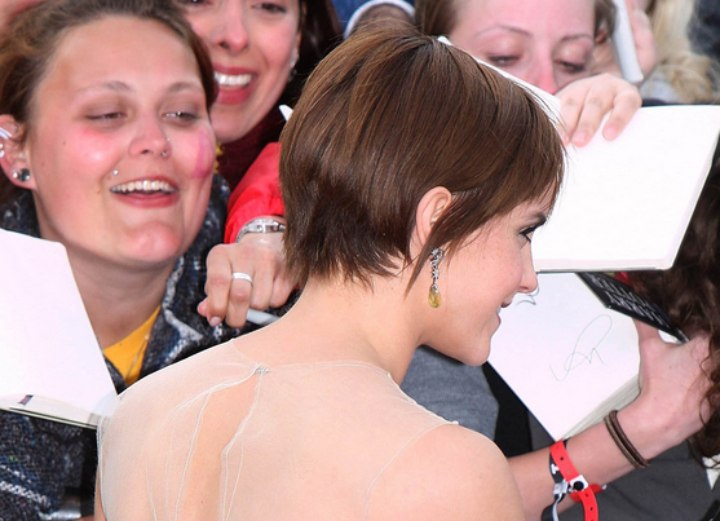 Photos by PR Photos

See also:

Short celebrity hairstyles

More Emma Watson hairstyles