Emma Stone's Russet Hair

Seen here on July 19th, 2011 at the New York City Premiere of "Crazy, Stupid, Love" Emma Stone sports her signature russet hair. The natural red hair color is a nice match for her skin tone and brings out the vibrancy of her green eyes.

Her hair, cut in long, face-framing layers, is parted right of center with a sweeping inset at the fringe and a light flip to the ends of the side-swept bangs.

With the passive side of the hairstyle smoothly tucked behind one ear with the dominant side features carefully-crafted waves, the overall effect is very old-school glamour. Smoothly-dressed tresses in an asymmetrical style.

The look is enhanced by rich, satin-finished ruby lips and sharply-lined eyes and a pink tone to the overall blush. It's a glamour look that's not over-the-top. The ensemble is complete with the heavily appliqued, sheer black dress with antique, drop-style earrings.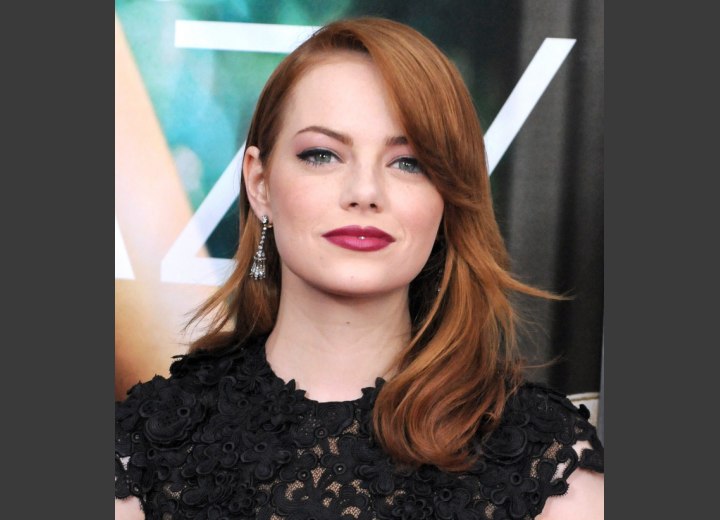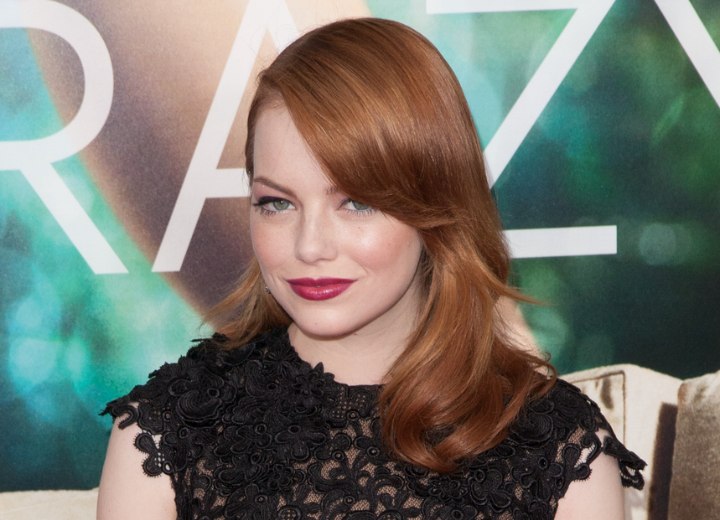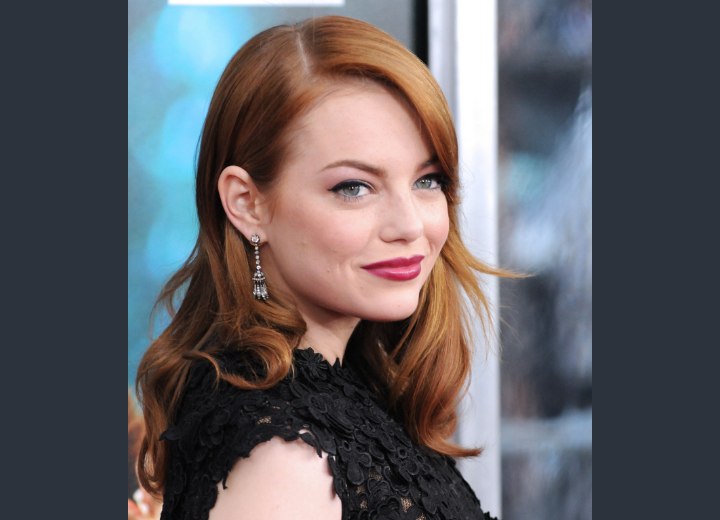 Related Post:
More Emma Stone hairstyles