Emma Roberts' Sleek Bob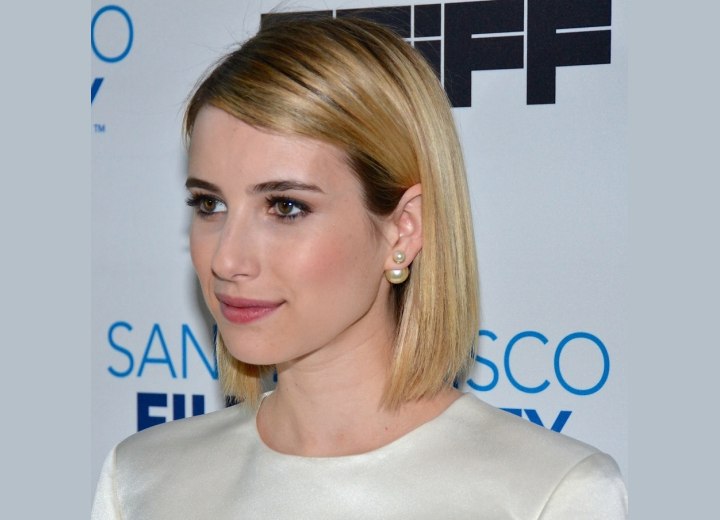 ↓ More Photos ↓

Do you love this sleek and polished look from Emma Roberts as much as we do? She looks so elegant and chic. She attended the 57th Annual San Francisco International Film Festival and was simply stunning. Her above the knee white dress has a retro feel that is so on trend right now. Emma pulls off that vintage style so beautifully and the style suits her perfectly.

We love her long bob. It is cut to perfection with subtle, rounded layers to add a sleek shape. Strands are parted to the side which create more of a flattering shape for her oval shaped face. Darker roots blend softly into blonde ends. The color has some gold in it which keeps it slightly on the warmer side but it complements her skin tone nicely. Emma's hair is ironed out straight and beveled under slightly for a nice finish. The overall look is definitely inspiring.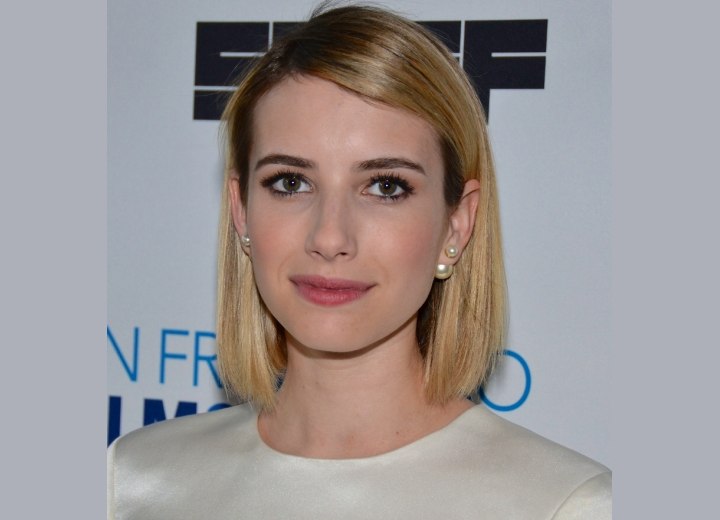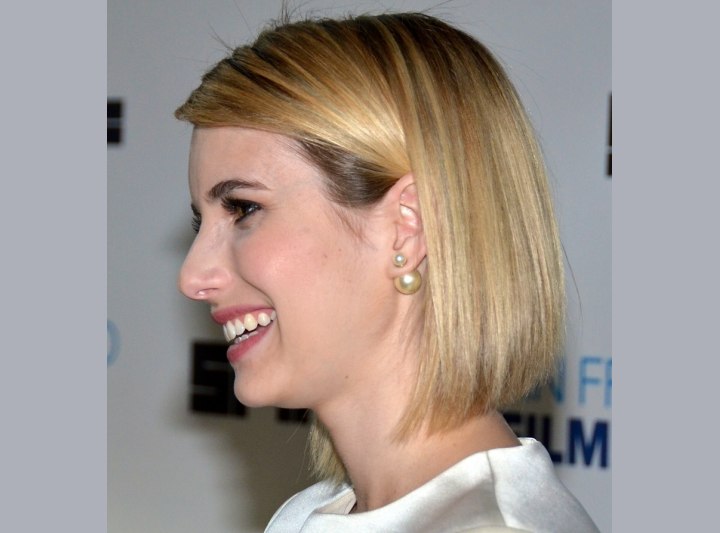 See also:
More Emma Roberts hairstyles