Long Hair Curled into Spirals

Looking old fashionably sweet, here is a delightful picture of Emily Browning with long hair in December 12, 2004 when she attended the Los Angeles premiere of "Lemony Snicket's A Series of Unfortunate Events."

Not only do we see Emily's hair long, but it has been curled in spiral ringlets dancing all over her head. To top this picture into an endearing caption would happen if Emily were to bring her curls over to one side secured with an ivory bow.

Her top has a short and high angled part that brings her hair over one side of her forehead and covering her temple and when we peer just a little bit closer we can see her attractive freckles through the transparent foundation of her makeup.

She favors a light beige and warm brown eye shadow blending together with mascara on her lashes. There is a subtle hint of pink for blush and a light medium rose pink lip tone upon her bow lips.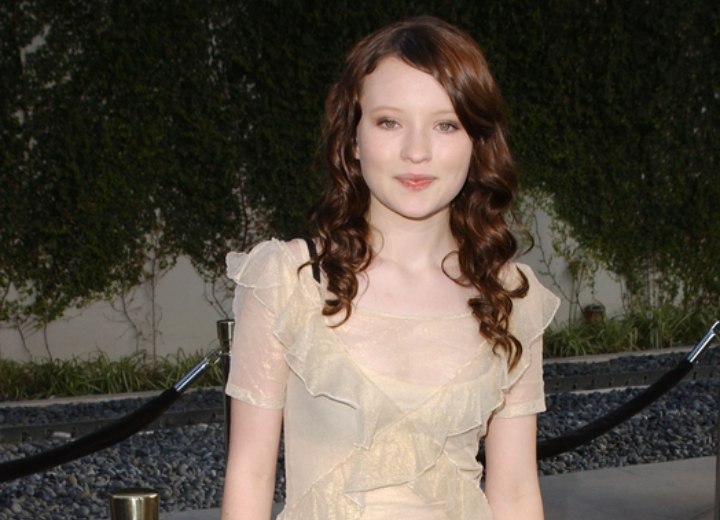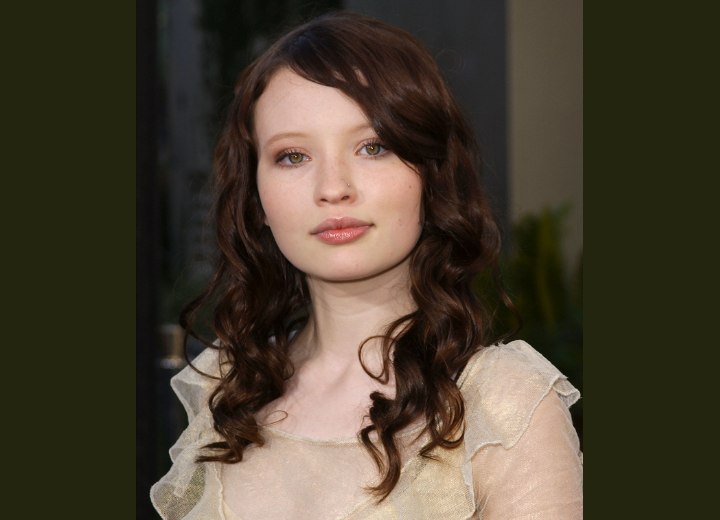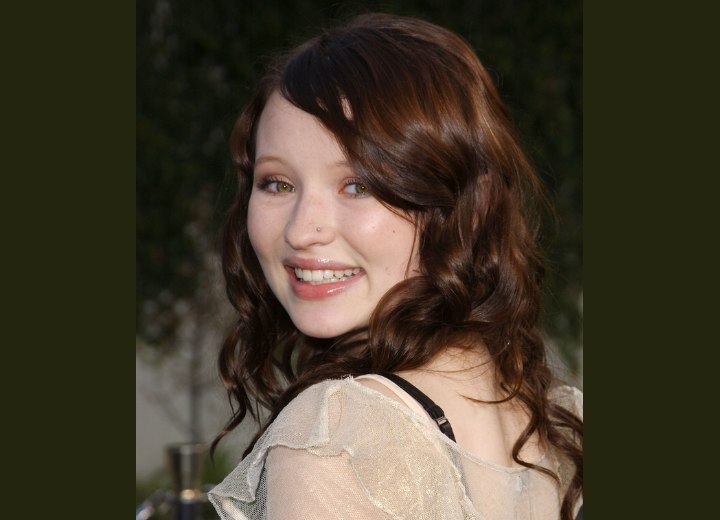 See also:
More Emily Browning hairstyles