Bob Haircut with a Shallow Angle

A bob was Emily Blunt's choice of hairstyle for the UK Premiere of "Salmon Fishing in the Yemen" on April 10th, 2012. She wore this classic hairstyle with her usual ease and unpretentious elegance.

It is cut in a very slight A-line, the angle is shallow, but enough to provide a dynamic shape with the typical corners that curve towards her face. The cutting line is textured for more softness and that is also what the styling is about. Smooth curves and a natural feel open up her face and even let those stunning diamond earrings sparkle.

The lines in her dress repeat the basic lines of the bob and make this look a great example for a successful combination of hairstyle and outfit. Elegant but with understated glamor. Great look, Emily!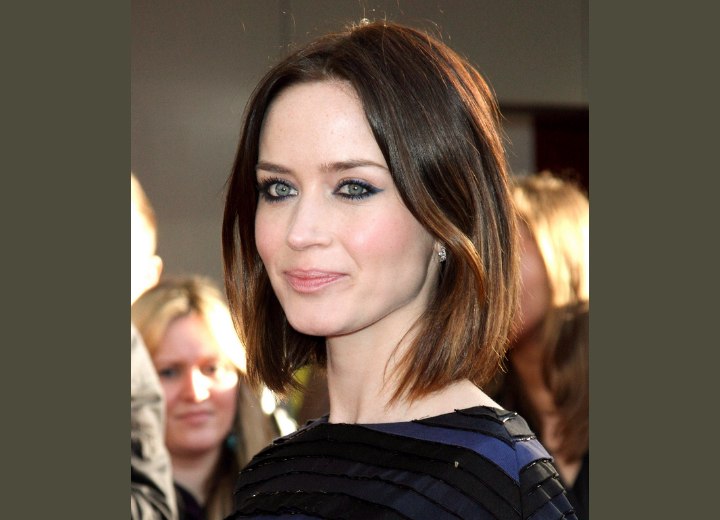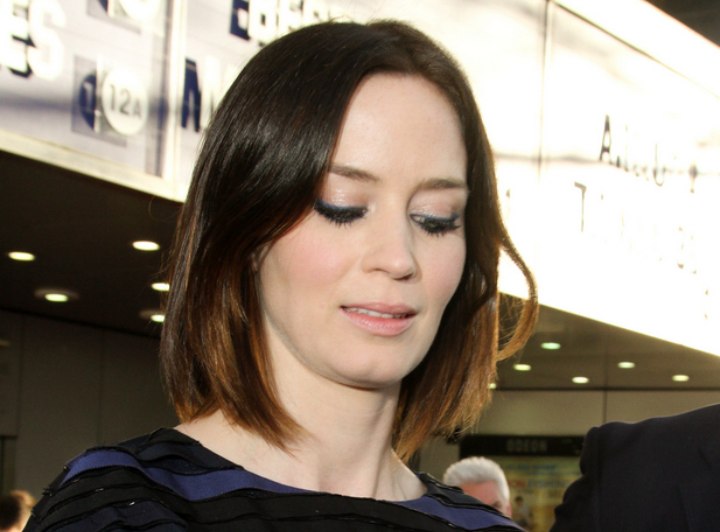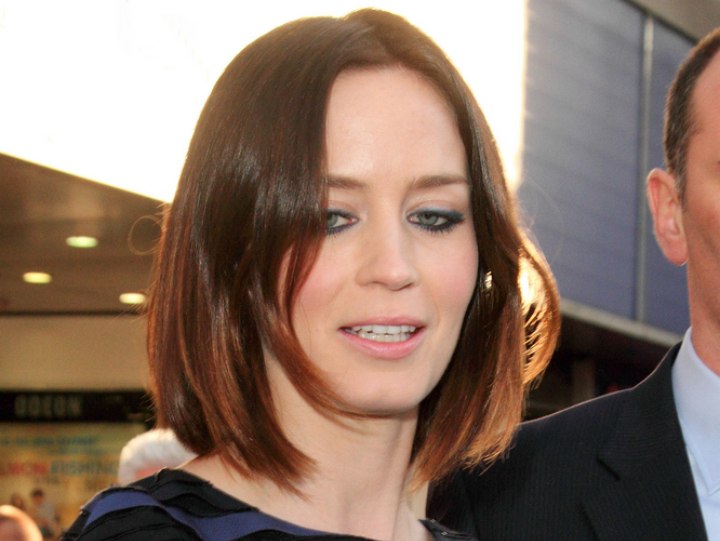 See also:
More Emily Blunt Hairstyles
The basics of the bob haircut