Easy Going Long Hair

For the UK Premiere of "Gnomeo & Juliet" in London - 30 January 2011 Emily Blunt chose a natural look for her hair together with smokey eyes and an unobtrusive lipstick. Her long hair reaches to about the width of a hand below her shoulders and is cut at the same length all around with some added texture in the tips.

Emily's hair is parted in the center and falls casually to both sides while framing her face with gentle curves. The lower section of her hair is more and more disheveled.

This look is playful and easy going, but also has this certain luxurious easy chic that comes with a great cut, trendy understatement and mussed texture. She does not overdo her make-up with this look either, but sticks with natural colors and uses just enough of those to be noticed.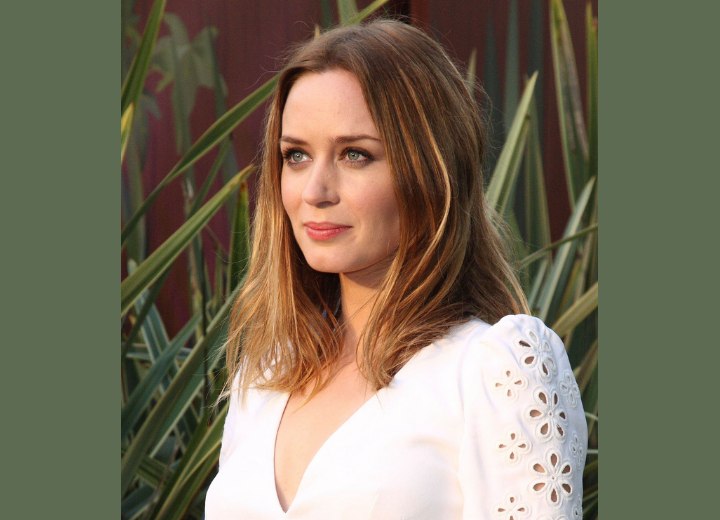 Related Posts:
More Emily Blunt Hairstyles
How to make long hair sexy