Sophisticated Chignon
Emily Blunt was at the Los Angeles Premiere of "The Wolfman" in February 09, 2010 and wore her hair back in a sophisticated chignon in the base of her nape. She wore a lovely feathered hair accessory that looked to be more jeweled than feathered.


She gave a touch of the 1930s and 1940s with the formality and flair of her elegant hairstyle and backless dress and without a doubt all eyes were unable to stay off of this incredible beauty at the Premiere.

Emily wore a little bit more makeup than she normally does with darkened brows. Her artsy eyeliner was upon her lids and inside of her lower bottom eyes accompanied with lashes and mascara. There is a light blue eye shadow and a tinge of blush leaving the look of a natural lip tone.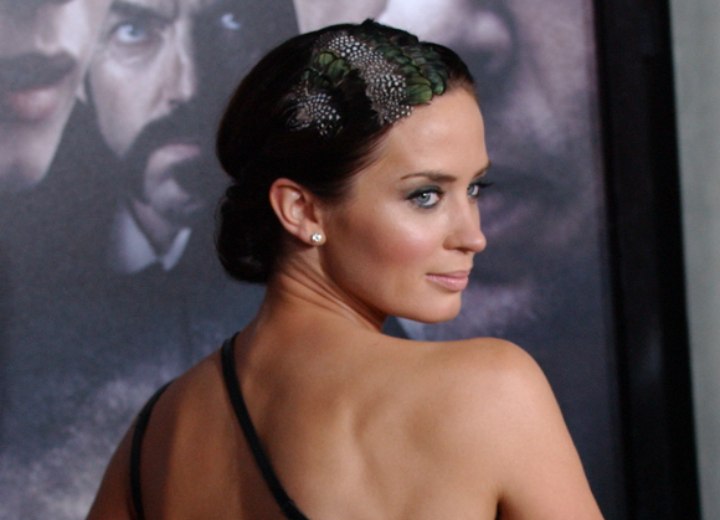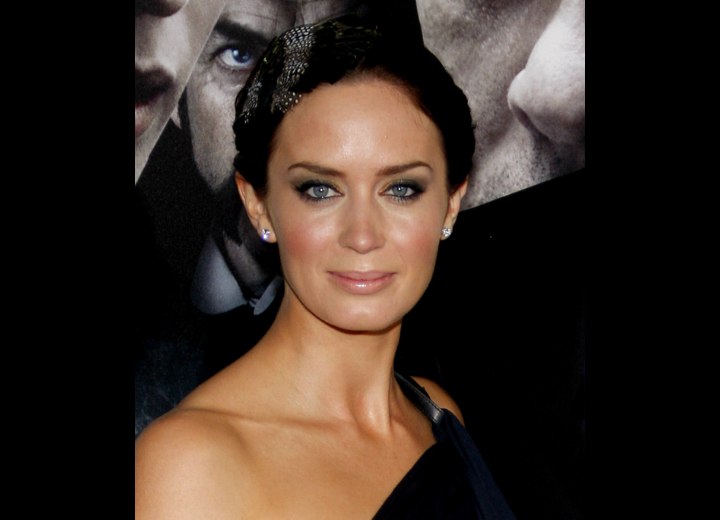 Related Post:
More Emily Blunt Hairstyles