Ellen DeGeneres Pixie Haircut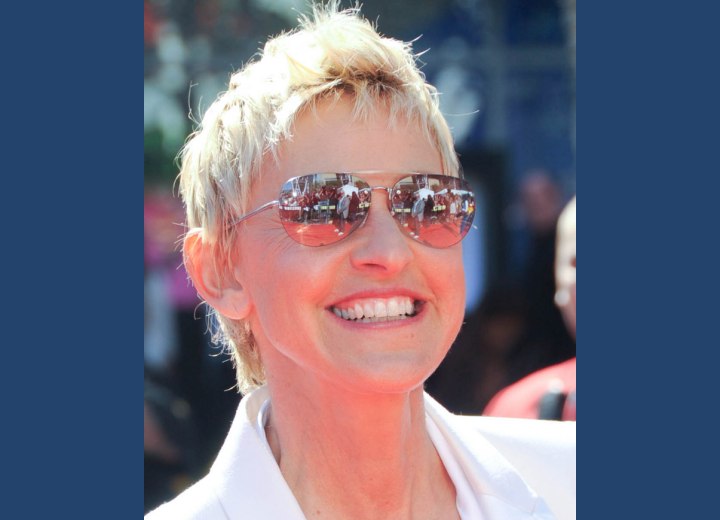 ↓ More Photos ↓

Ellen DeGeneres' smile was had by all at the 2010 American Idol Season Finale. Ellen wears her blonde hair short in a pixie with slithered shaping done by a razor.



Ellen wears her make up in light tones and a very natural appearing. There is a pink tone lip color that matches her blush. Her white blazer relates a summery expression of sunshine that matches that smile of hers.

Her hair is clipped up and around her ears and left with a small amount of fringe upon her nape. The top is easily fluffed up with her hands with gel and with a small amount edged around her face. No muss and no fuss for Ellen becomes an easy take for everyone.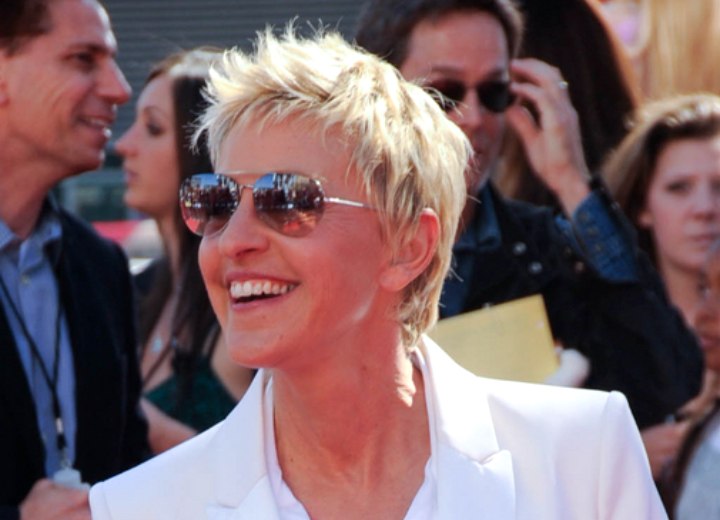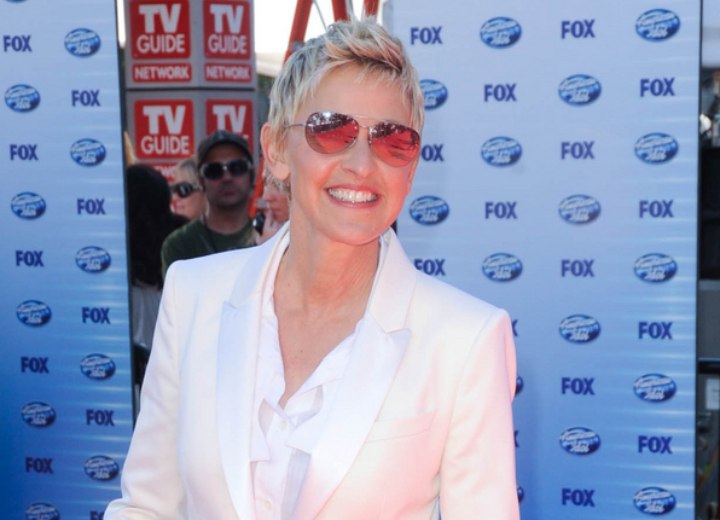 See also:
More Ellen DeGeneres hairstyles